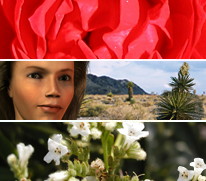 "The Greatest of These"
A Contemporary Romance
Table of Contents

Feedback from Readers

Key Members of the Cast

Greatest of These PDF

Paperback
Plot Summary
Love is the greatest of all...
Charlotte Overholt is used to responsibilities in her teenage life, but they're quickly multiplied when she learns her father has Early Onset Alzheimer's Disease. As "Charlie" adjusts to these changes, she becomes acquainted with her father's good friend, Adam Clark. When Charlie's friendship with Adam blooms into something unexpected, Adam suddenly finds himself in a situation he never dreamt possible.
Middle-aged Adam Clark is a confirmed bachelor, settled in his ways with no hope of ever changing. But this unassuming Master Plumber has a big secret that not even Charlie can anticipate, and when it comes to light, no one in their small town will ever be the same again.

JOIN
my announcement list:
Be immediately notified of monthly installments!
Get an exclusive "Behind the Scenes" look at new chapters!
Keep up to date on all the announcements & website news!
Chapter Sixteen
One Fine September Day

"Stand fast therefore in the liberty wherewith Christ hath made us free, and be not entangled again with the yoke of bondage."
~ Galatians 5:1 ~

hen we sin, we make ourselves the slaves of Satan, that Old Serpent, who is the Devil. It is impossible to live on his wages, for the wages of sin is death. The best revenge against sin and the devil is repentance. Godly repentance breaks the fetters of our iniquity and releases us from the prisons of our hell bound fate, into the blessed liberty of Christ. You can be sure that whenever a man comes to the Light, the darkness has been robbed.

One prisoner who had recently been set at liberty was Charlton Overholt, (Chuck to his friends). He spent Saturday, Sunday, and Monday, breaking the fallow ground of his heart, and laying a foundation for his faith to stand on. The hallmark of every Christian is faith-- they live by it and they walk by it. And Chuck needed faith so desperately. Since faith came by hearing, and hearing by the Word of God, Chuck spent most of this time in God's Word. He prayed, he confessed, and he wept before his new Master. Unlike his previous master, this One promised an easy yoke and a light burden; this One promised life eternal; this One promised never to leave or forsake him. Every time Chuck thought upon this, it reduced him to tears of gratitude.

For the last three days, the front door of the Overholt house had been opened and closed so many times that Vera feared it would fall from its hinges from pure fatigue. The culprit was Chuck, who, with every new and difficult question concerning God's Word, would go find Adam Clark, (wherever he might happen to be at the time). For example, there was the question of sins that he had long since forgotten. Would God still let him go to heaven if he couldn't remember every sin he ever committed? Would God tolerate these unconfessed, forgotten sins?

"I don't understand, Adam," said Chuck. "The Bible says, 'If we say that we have no sin, we deceive ourselves, and the truth is not in us.' If I say I have cleared my conscience before God by confessing my sins to Him, this verse says I am deceiving myself. I have tried so hard to remember everything, but I just know I've forgotten some things!" exclaimed Chuck, in obvious distress.

Adam excused himself from the customer he had been talking to, and walked Chuck outside the store.

"That particular verse, in context with the others before and after it, is speaking of those who REFUSE to submit to God by saying that they have not sinned, when their conscience bears witness against them," explained Adam, pulling out a small Bible he had been carrying since Saturday for just such emergencies.

"See? Look here. It says, 'But if we walk in the light, as He is in the light, we have fellowship one with another, and the blood of Jesus Christ His Son cleanseth us from all sin. If we say that we have no sin, we deceive ourselves, and the truth is not in us.' But read what the very next verse says," pointed Adam, "'If we confess our sins, He is faithful and just to forgive us our sins, and to cleanse us from all unrighteousness.' How are we cleansed? By confessing our sins. You have done that." Adam was struggling to understand Chuck's dilemma. What was apparent to one, seemed a mystery to the other.

"But, if I miss just one sin, then God will have none of me!" explained Chuck, the thought becoming more terrible in his mind than before. Thanks to the quickening of the Holy Spirit, Adam suddenly understood what Chuck was driving at.
continued on next page...