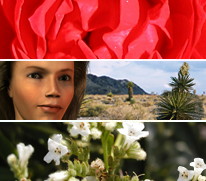 "The Greatest of These"
A Contemporary Romance
Table of Contents

Feedback from Readers

Key Members of the Cast

Greatest of These PDF

Paperback
Plot Summary
Love is the greatest of all...
Charlotte Overholt is used to responsibilities in her teenage life, but they're quickly multiplied when she learns her father has Early Onset Alzheimer's Disease. As "Charlie" adjusts to these changes, she becomes acquainted with her father's good friend, Adam Clark. When Charlie's friendship with Adam blooms into something unexpected, Adam suddenly finds himself in a situation he never dreamt possible.
Middle-aged Adam Clark is a confirmed bachelor, settled in his ways with no hope of ever changing. But this unassuming Master Plumber has a big secret that not even Charlie can anticipate, and when it comes to light, no one in their small town will ever be the same again.
...continued from previous page

JOIN
my announcement list:
Be immediately notified of monthly installments!
Get an exclusive "Behind the Scenes" look at new chapters!
Keep up to date on all the announcements & website news!
"We shouldn't be doing this," Adam overheard Becky say.
"But, we're going to get married someday," argued Chad.
Their voices went silent, and Adam suddenly became afraid. What were they doing? He peeked around the corner and saw Chad sitting beside Becky on a long, overturned ice chest, left over from the renovation. To Adam's disappointment, Chad was leaning against Becky, and they were kissing. Adam groaned inwardly. Then Chad's hand reached up and touched Becky in such an intimate way, that Adam nearly fell over with shock.
"Please, Chad," Becky's voice once again begged him, "take me back to the house."
Adam could have said something, but he didn't. Chad had stopped, and Adam wanted to know what his nephew would do.
"Are you going to tell?" wondered Chad, his voice sounding with panic.
"I don't know," hesitated Becky. "Just lead me back to Sandra! I want my sister!"
Without anymore argument, Chad helped the blind girl past Adam's hiding place, and back to the house.
When Adam stepped inside the mobile home soon after, he could hear the sound of a crying girl coming from the direction of the kitchen. Sandra was trying to quiet her little sister, while the others hovered nearby, trying to find out what could be wrong. A strangely quiet Chad hung back from the kitchen, his face betraying how afraid he felt.
"Chad," said Adam in a firm voice. "Come here."
Upon hearing the tone of Adam's voice, Shirley looked up from where she was trying to help Sandra, and silently questioned her brother with a puzzled face.
"Chad and I have some talking to do," explained Adam.
The boy cast his uncle a look of dread and hung his head.
"Why?" asked Shirley. "What happened?"
"That's what I'm about to find out," said Adam, placing a hand on Chad's shoulder and leading him outside.
When the front door closed, Chad looked up at his uncle in shame.
"Before I ask you what you were doing with Becky," cautioned Adam, "I want you to take a moment and think about your actions. Don't lie to me, Chad."
Chad slowly nodded his head, and sighed heavily. "I wanted to see what it was like," he mumbled.
"What?" asked Adam. "Sex?"
Embarrassed, Chad slowly nodded his head.
Suddenly, Adam was afraid that Chad may have done far more than what he had just witnessed.
"What were you and Becky doing?" Adam asked, soberly.
"Kissing," the boy mumbled, kicking at the ground with his running shoe. When Adam remained silent, Chad looked at him and sighed. "I tried to get Becky to let me touch her."
continued on next page...