In Paperback - Mountain Wild
A Historical Romance by Judith Bronte



osiah Brown is a half-breed Blackfoot mountain man, trapping the Rocky Mountain streams for beaver and fur. In the process of saving the daughter of an immigrant from raiding Blackfoot Indians, Josiah decides to take the white woman as his wife. Hardened by the wilderness and his own past, the trapper wrestles against change and the gentle ways of a woman who threatens to tame his heart.

Through circumstances beyond her control, Emma Perkins suddenly finds herself the wife of a wild and leathery mountain man. His rough and tumble temperament go against her upbringing, and Emma struggles to keep her faith and survive in a land where the animals, and the people, are mountain wild.

$21.95



What others are saying about Mountain Wild!

Paperback details:

6" x 9" paperback (15.24 x 22.86 cm)
738 pages
1 9/16" thick (3.97 cm)
Bonus Behind the Scenes for each chapter
International shipping is available.
---
Free desktop wallpaper based on the cover art of Mountain Wild.
My brother, Samuel Fall, did such a good job with the artwork for Mountain Wild, it turned out far above my expectations. Sam's quite an artist-- I never could have done something like this myself. The wallpaper page has variations of Josiah and Emma, based on Sam's artwork.
---

A few questions answered about Mountain Wild in paperback:

Q: Can you help me with my order?

A: Lulu.com handles everything. I do not take or process orders, so it's best to contact their personal service with any questions you may have regarding your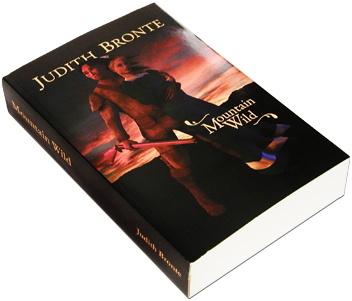 purchase. I have used Lulu.com to buy my own copy of Mountain Wild, and have found Lulu to be first-rate in their service. Please check your Lulu.com cart after clicking the "Add to cart" button, and make sure that the quantity is set to 1 (unless you intend to purchase more than one copy). If you receive damaged, defective, or incorrectly packaged items, they will be happy to provide a replacement copy.


Q: Could you give me a direct link to Lulu.com's shipping page?

A: You can learn about Lulu.com's shipping options by clicking here.


Q: Can I find Mountain Wild in my bookstore?

A: No. For now, the paperback is only available through the Internet.


Q: Could you sign my copy of Mountain Wild?

A: Sorry, since I don't come into personal contact with the books, I am unable to sign them. Thanks for the thought, though.