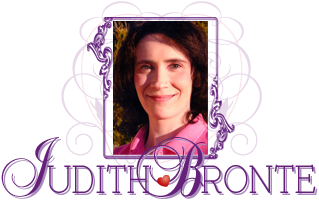 Back to Romantic Love Stories Homepage
Romantic Fiction
/
Read it for free online!

...continued from previous page

Be among the first to know
when I post new chapters, to new books!
Click Here

Keep up-to-date
on all the announcements and website news!
Subscribe today!
My policy is to follow the Golden Rule (Matthew 7:12); I hate spam too, and will never sell or give away your email address.
"Your painting. When you take things too seriously, you start second guessing yourself," he answered, matter-of-factly.
"You think you know me as well as all that?" laughed Abby. "You were the one who said I couldn't put my heart on canvas."
"You still can't," smiled Jake, "but you're trying. As long as you don't give up, it'll come. If only you could paint like you fly fish!"
The young man went to his room and brought back a sketchbook. He placed it into Abby's hands and opened the cover. Inside were dozens of sketches, all of her at the edge of the shore with her fly rod.
"Just look at her," glowed Jake, "she's in full control. There's no apprehension or intimidation that what she's doing isn't true to form. That doesn't happen when she tries to be someone she's not."
"I never try to be anyone else," insisted Abby.
"That roll cast Dennis was so annoyed with you about-- you were trying to imitate the guy on television," said Jake, knowingly. "I watched that show with you, and you were trying to imitate him."
"Was I really doing that?" she sighed. "I wasn't aware of it. That sounds like me, though."
"Stop trying to be an 'artist,' and start being just you," said Jake. "I'd rather you be a tolerably good Abby, than a poor imitation of some famous dead guy."
Abby smiled at him and noticed that for the first time, Jake's gaze was more steady and confident than before.
"I'm going fishing," she announced, tossing aside the paint brush and locating her fly rod.
"But," said Jake, "you just put in time with Dennis. Aren't you tired?"
"I need to catch dinner," she answered, thankful for any excuse to go outside, for she was beginning to feel a little uncomfortable.
Abby made her way down the beach, and soon discovered that she wasn't alone. Jake had followed her out the door, and took a seat on the ground a few feet away, adding yet more images to his collection in the sketchbook. Abby gently flicked her line back and then forward, gracefully executing the roll cast that had eluded her during her practice sessions with Dennis. She glanced at Jake, who was smiling broadly.
A week later, Izumi woke up to the bedroom alarm clock that she had set to go off early that morning. John groaned that it was still much too early, but Izumi had something on her mind and persisted.
"Have you noticed anything different about Abby and Jake?" she asked her half awake husband.
"You mean AJ?" smiled John. "Terry says that wherever Abby goes, Jake is sure to follow."
"I can't quite put my finger on it," continued Izumi, "but there's something different."
"If you say so," yawned the man, rolling over to draw his wife close to him. "I know she's nervous about the tournament next month."
"Our Abby's been really working hard," agreed Izumi.
"Speaking of hard work," smiled John, "I hope your shopping list for the triplets is ready. We have to get the nursery outfitted before your bed rest begins in mid August."
continued on next page...