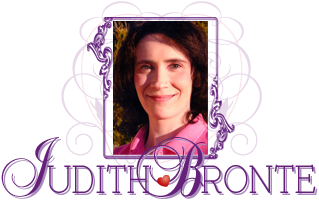 Back to Romantic Love Stories Homepage
Romantic Fiction
/
Read it for free online!

...continued from previous page

Be among the first to know
when I post new chapters, to new books!
Click Here

Keep up-to-date
on all the announcements and website news!
Subscribe today!
My policy is to follow the Golden Rule (Matthew 7:12); I hate spam too, and will never sell or give away your email address.
"I understand," smiled Charlie. "Thanks for not giving me away. After Adam and I leave, you can tell all your friends that we were here."
"If we did that, it would make it harder for you both to ever come back," declined Mae. "Come back to the kitchen. There's still some leftovers."
Uncle Rick looked up from his newspaper as Charlie sat down at the table.
"We saved you some apple pie," he smiled sheepishly. "That Megan sure can talk once she gets going! Well, I have to get back to work now. Be sure to tell Adam that he's having dinner at our house, this evening."
"Thank you," said Charlie, "I will."
When Uncle Rick had kissed his wife good-bye, Mae turned to Charlie with a concerned look on her face.
"Megan told me," she whispered, "that someone spotted Wallace Shipley near Oak Glen, picking apples!"
"That's impossible," smiled Charlie, though the near accuracy of the rumor made her feel uneasy.
"Do you still want to go shopping?" asked Mae, hesitantly.
"Yes," replied Charlie, "at least, to buy the you-know-what. Oh! I hate hiding like this!" she exclaimed. "After all, it's not as if Adam and I were criminals, or something!"
"But your anonymity
is
making this honeymoon possible," reminded Mae.
"That's true," sighed Charlie, easing back from her indignation. "I wouldn't have traded this time with Adam for anything. That reminds me, I need to go see if he's still asleep."
"I'll wrap up the rest of this pie," offered Mae, "and he can eat it later."
"I'll be right back," said Charlie. "Then we can go buy the kit."
Charlie left the house, carrying Mae's apple pie. When she came to the cottage, Adam was still asleep. After putting the pie in the refrigerator, she noiselessly closed the front door and returned to the main house.
"Are you sure you're willing to do this?" hesitated Mae, as she placed the finishing touch on Charlie's disguise.
The frizzy redhead in the mirror looked nothing like Charlie. Mae had even gone so far as to put freckles on her cheeks and false eyelashes that gave her a very un-Charlie-like appearance.
"You were right," smiled Charlie in amazement, "my own grandmother wouldn't recognize me in this! Mae, you're incredible! I wish I had you when I went shopping in Palm City the last time. Kevin, my bodyguard was on edge the whole time after the first person recognized me-- and I thought I was wearing a pretty good disguise!"
"What can I say," giggled Mae, "it's a gift!"
"Now, where again did you say the pharmacy was?" asked Charlie.
"I'll drive you there and wait in the car," offered Mae.
"No," resisted Charlie. "I don't want you to have to answer questions about me later on. I'll walk there and back."
"If you're sure," hesitated Mae. "You can leave by the back gate. No one will see you going."
Charlie made her way outside, and after a quick prayer to ask God to keep her identity a secret, Charlie unlatched the back gate and found her way along the fence line until she reached the main road into town. As the cars sped by, Charlie felt a little uneasy. This was the first time in a long while that Kevin wasn't with her, and it surprised her how vulnerable it made her feel.
Before long, Charlie found the pharmacy just where Mae had said she would, and went inside. The cashier looked up at her and then returned to her work. Breathing a sigh of relief, Charlie made her way down the aisles and located the home pregnancy kits. Not wanting to check out with only that, Charlie grabbed a bottle of some kind of herbal remedy and made her way to the counter.
The woman in front of her was busy talking to the cashier, so the teenager patiently waited her turn.
continued on next page...