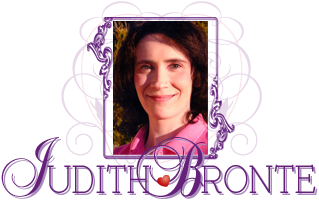 Back to Romantic Love Stories Homepage
Romantic Fiction
/
Read it for free online!

...continued from previous page

Be among the first to know
when I post new chapters, to new books!
Click Here

Keep up-to-date
on all the announcements and website news!
Subscribe today!
My policy is to follow the Golden Rule (Matthew 7:12); I hate spam too, and will never sell or give away your email address.
It was the new memories that her father had the most difficulty retaining, but Charlie was always overjoyed whenever he recalled an old memory from the past.
"What's his name?" asked Chuck.
"Matthew Charlton," repeated Adam.
"I don't think I'll remember." Chuck looked at Adam in concern.
"I'll put Matthew's photo in your room, with his name on it," offered Adam. "That way, he'll be harder to forget."
"Okay," Chuck nodded gratefully. "Where's Mom?"
"With Mrs. Freemont, in Palm Springs," answered Adam. "Speaking of which, I'd better call Vera and Shirley before they think I'm forgetting them on purpose!"
"I know the feeling," Chuck nodded somberly. He returned his gaze to Matthew and beamed as the proud grandpa that he was.
After Matthew was placed back in the crib, Chuck turned to leave. When he opened the bedroom door, however, Wally saw her opportunity and came galloping through! With tail wagging happily, she bounded onto the bed while Adam shouted at her to get off.
"She was just glad to see me," pleaded Charlie. "The birthing is over, so can't she visit for awhile?"
"You're in no condition to deal with a rambunctious dog," Adam argued. He looked down at Wally's pleading eyes and felt his resolve weaken. "Okay," he sighed. "Come on up, Wally. But be careful with Mommy. She's not very strong."
When Adam patted the bed so Wally knew it was all right to jump, a mass of golden retriever fur quickly found its way to Charlie's side.
"Hello, Wally!" Charlie rubbed Wally's stomach while the dog's tail wagged into overdrive. "Isn't she cute, Adam?" Charlie looked up in time to see Adam rub his bloodshot eyes. "I wish you'd get some sleep," she sighed.
"I will," he patiently replied. "AFTER I call our family, and AFTER you and Matthew have seen a doctor." He went to the satellite phone and called Shirley before his lack of sleep made him to forget again.
"Good morning, Sis!" Adam's voice sounded as though he had a secret to tell. "I wanted to let you know--" he was interrupted by Shirley's excited voice. "Yes, we heard the thunder last night. It was quite a display, wasn't it? As I was saying, Charlie and I--" Adam sighed patiently and rubbed his bleary eyes. "Yes, we had some rain, too." Helplessly, he looked at Charlie and smiled while his sister continued to talk. "Sis, I really have to get going. I called to let you know that Charlie went into labor last night and I'm now a daddy! Yes, right here at Villa Rosa! We're on our way to the hospital right now!"
Then Adam called Vera, and she expressed disappointment that she hadn't been there to help Charlie. She and Mrs. Freemont were cutting their trip short, and would arrive at Villa Rosa sometime before dinner.
After the calls were over, Adam helped Charlie out to the SUV parked in front of the house. Then he returned for Matthew while Wally barked so excitedly that the small boy began to cry.
"Down, Wally!" Adam commanded the dog. "Stay! Stay, Girl! We'll be home later!"
The drive to the hospital went well, and Adam was able to get Charlie and the baby checked in without attracting any attention from the media. Matthew was thoroughly examined, as was Charlie, and both were pronounced to be perfectly healthy. Even so, just to be on the safe side, the hospital wanted to keep them for two days.
continued on next page...