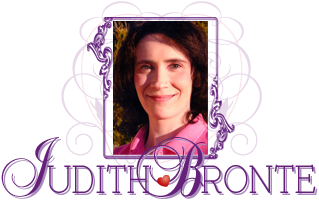 Back to Romantic Love Stories Homepage
Romantic Fiction
/
Read it for free online!

What others are saying about Homegrown Dandelions:

"Okay, I'm hooked. This is probably, in my opinion, the best beginning one of your stories yet. I have read all of your publications so far and am looking forward to the continuance of this story." - Jeanette

"Great first chapter. I've been hooked on your web page since first reading Journey of the Heart. Love all your stories...looking forward to the next chapter of Homegrown Dandelions. I wish your Journey of the Heart series could be made into movies....." - A Reader

92 more comments. The most recent are at the bottom...



Table of Contents
Chapter One: Hard Times
Chapter Two: Beth's Garden Nursery
Chapter Three: One is Alone
Chapter Four: The Panting Heart
Chapter Five: A Mother's Love
Chapter Six: The Problem with Skip
Chapter Seven: The Fight for Hope
Chapter Eight: An Unspoken Attraction
Chapter Nine: Bruised Hearts
Chapter Ten: Just Friends
Chapter Eleven: Lunch with the Taylors
Chapter Twelve: For the Sake of the Children
Chapter Thirteen: Keeping the Family Together
Chapter Fourteen: Special Circumstances
Chapter Fifteen: Tender Boundaries
Chapter Sixteen: A Good Man
Chapter Seventeen: It's Complicated
Chapter Eighteen: The Wounded Spirit
Chapter Nineteen: About Us
Chapter Twenty: Date Night
Chapter Twenty-one: That Family of Yours
Chapter Twenty-two: Secrets of the Heart
Chapter Twenty-three: Intensely Serious Friendship
Chapter Twenty-four: Making It Count
Chapter Twenty-five: Walking Through Rainbows
Chapter Twenty-six: The Meaning of Home
Chapter Twenty-seven: A Family Matter
Chapter Twenty-eight: Dandelions in the Night
Chapter Twenty-nine: This Crazy Kind of Love
Chapter Thirty: Touched by Love (Part One)
Chapter Thirty-one: Touched by Love (Part Two)
Join my announcement list to be notified when I have news about Homegrown Dandelions' for-pay
sequel
!

Verse Collection PDF: All the verses found in Homegrown Dandelions.

What others are saying about Homegrown Dandelions:

"Wow! Wow!! Woo!! this is wonderful I was captivated from the very first sentence to the very last. In fact when I reached the end I didn't even know I was through until I saw 'end of chapter' I did not not want it to end. I can't wait for the next chapter [chapter 2]. It promises to be a very interesting novel and I just can't wait!! Keep up the good work." - Cynthia

"More grace to your elbow. Homegrown Dandelions is going to be a knockout. I really enjoyed the first chapter. It is interesting. I am going to wait patiently for the next chapter though honestly it is not going to be easy for me to be patient." - Clara (Nigeria, West Africa)

"The only thing I hate about reading your stories is the wait period between chapters. God bless :D" - A Reader

"Though I am still a young teenager, your seemingly adult love stories have captured my attention. I have read all of your stories, but I believe this is your best one so far. I must confess, Mountain Wild's plot is moving a little slowly, but Homegrown Dandelions is already rich with unforgettable yet greatly contrasting characters, unfolding suspense, a touch of humor, and problems many of us see in real life-- the temptations that are instigated from loneliness, unsatisfaction, and hopelessness. Thank you, and I am looking forward to the rest of the chapters!" - Maggie (California)

"I just wanted to tell you that you are one of the best writers I have ever read!! I absolutly love your stories!! The new one [Homegrown Dandelions] is really great so far and I can't wait to read more!! I've read Journey of the Heart twice!! And am here on the 15th of every month to read a new chapter of Mountain Wild!!" - Lizzylou

"I just want to say thank you for all of your wonderful stories. You really take the time to research the topics you are writing about. I have read all of your stories. Mountain Wild is wonderful, I learn so much. Homegrown Dandelions is beautiful. I am a single mother with three children. I am only twenty-nine and it is so hard. I am trying to live for the Lord and I have found myself in Beth's situation with loneliness and Matt's situation trying to take care of everyone on his own and do the right thing. This story helps give me strength. Not a lot of people care and I think you are a wonderful person to write these beautiful stories. Someone does care. Thank you and God bless you." - A Reader

"Something tells me this story [Homegrown Dandelions] is going to be just as precious to me as AJ's. And just for the record, since that's what you insist on calling yourself, you are still my favorite 'knucklehead' author!!! May all of us be so knuckleheaded :)." - Esther (India)

"I love all of your stories but I seem to enjoy 'Homegrown Dandelions,' my favorite character is Cassie. I can't wait see what happens next, you're a fabulous writer!!! :)" - A Reader

"I live in Jamaica and ever since the day I typed Christian Romance Novels and discovered your novels I have been truly blessed. Your novels are inspiring, spiritual and has given me something to look forward to that is spiritually uplifting. I tell all my friends at work about your novels and look forward to purchasing the hard copies on line. Love the Homegrown Dandelions already... looking forward to Terry's story..." - A Reader (Jamaica)

"Wonderful, as usual! I can't wait for the next chapter [chapter 8]. This is undoubtedly one of the best stories I have read. Keep up the great work, and God bless you!" - Maggie (California)

"Sarah.. chapter 7 of Homegrown Dandelions was stunning.. wow.." - Myra (Western Canada)

"I had the privilege of reading chapter 8 of your latest book [Homegrown Dandelions] yesterday and boy did I have a good time of it! Seriously I enjoyed every part of it... [plot spoilers removed] ... you made it impossible for us not to come for more of this next month. I wish the days will roll away very fast so I can read the next chapter of this story. Happy day." - Clara (Nigeria, West Africa)

"I recently came across your website and have read 'Some Pass By' and some of 'Mountain Wild', and I would like to tell you how much I am enjoying your story, 'Homegrown Dandelions' - it must be your best work yet. I've even printed out most of the Bible verses featured in the story, so that I can read them over and over again to remind myself of God's faithfulness. I believe the Lord led me to this story to reiterate His promises to me and sustain my hope. I cried while reading as I was reminded of His provision and protection in my life again and again... I am anxiously awaiting the subsequent pages and look forward to reading more of your work." - A Reader

"Girl you are goooooooood... [plot spoiler for ch. 11 removed]... I don't know if I can wait a full month for the next chapter. The suspense from month to month is killing me. I really need to buy this book when it's finished. Keep up the good work." - Nadia (Jamaica)

"I love this book!! It is so different and so amazingly good. Cannot wait for the next chapter [12]." - A Reader

"[Homegrown Dandelions] has been the first ebook I have read, I didn't realise when I started that it isn't completed yet, it was to my absolute horror when I got to chapter 11 and found out! I have enjoyed it very much and can't wait to read the next installment, it keeps going around my brain! What are they going to do with the [plot spoiler removed]!!! Thank you for such a good read." - Ruth (Australia)

"I just wanted to let you know how much I look forward to Homegrown Dandelions. It does my heart good. I've never lost a husband or child like Beth but I recently lost my father and the depth of loss is sometimes overwhelming. I understand her gruffness at first, a good way to shield the heart, and her reaching out for something to love. If not for my mom and two dogs I don't know what I would have done this past year. I love to write and even my words failed me. Only recently are they starting to slip back in, characters begging to be met and known. Anyway, I just wanted to thank you. The time I spend with Beth and Matt is precious to me, two friends who call on occassion to let me know how they are... God bless you..." - Nikki

"I absolutely am in love with your work and the last chapter [12 of Homegrown Dandelions] was out of this world. I thank God for your books as they are beautifully done and written. I can't wait for the next installment and will be continually looking in my inbox till it's out." - A Reader

"You completely blew me away with this chapter [12]. After I read each chapter I try to imagine where the next chapter will lead, but not in my wildest imagination could I have guess this one. I love it!!!!!! Can't wait for the next chapter." - Doris

"I can't wait to read the succeeding chapters of Homegrown Dandelions :) Keep up the good job :) Your works indeed bring glory to our Maker :) God bless!" - A Reader

"Wow!!! What a chapter [14]! I am absolutely looking forward to Chapter 15! Thank you! ... P.S-you have quite a big readership in Nairobi, Kenya." - Joy

"...I too look forward to your chapter 15 of Homegrown Dandelions. Your chapter 14 is like a cliff-hanger. It left me like 'Arrggh, what's gonna happen next?' hehehe. May the Lord continue to bless you and your writings..." - MJ

"This is your best story yet! I'm always sad when the chapter comes to an end because I have no idea how long I'll have to wait to get the next one. You truly are a gifted writer. I have no idea where you find the time, but your writing is my sole source of entertainment since I cut out watching TV and movies. Keep up the great work! Can't wait for Chapter 16, it gets better every month!!" - A Reader

"I love this story as it develops. This chapter 15 is so real and nice. The awkwardness of the marriage and Beth & Matt trying to set a commo[on] routine for the family is clear to see. I feel like I'm with them right there and I know the story will as usual round off well." - A Reader

"Wow! This story is soft and weaves its magic around you with the beauty and the softness of the Dandelion petals. It makes you loose yourself in it and gives you a real good feel. Thank you Sarah. With prayers that the Lord fills you with His Grace and pray that you turn lot more of such tales." - A Reader

"This [Homegrown Dandelions] is my favorite story so far out of all of the stories you have written on this site thus far. I honestly can not tell you why this one is my favorite it just is. You are an amazing writer and I think that you are doing a incredible job on all of your stories. They are real and captivating." - A Reader

"Thank you very much for your time and the good time you give us [with] your writing. Your novels give us something always to look forward to-anticipate yet while you try to predict what will happen, it somehow differs from what happens which fits in more perfectly than what we anticipated hence we want to read more of your writing. But as we read on, the chapter gets to the end hence we can't wait for the next... where ever I come across something from you, I won't hesitate to read it... God bless you always and encourage you... and reward your efforts." - A Reader

"After being married to the man of my dreams for 17 years, I truly realize just how important that God is any relationship. I just want to thank you for stressing that message. While I have enjoyed every thing that I have read, Matt's story has truly touched my heart. His newfound faith in God and His promises encourages me to take a look at my own relationship with our Saviour and to renew those feelings of wonder and surprise that God could love ME!!!! May God continue to bless your mind and heart with your deeply moving stories." - A Reader

"I must say that the ending for chapter 17 was something I definitely did not see coming!!!! It goes with out saying that Matt and Beth's relationship has definitely taken a turn for the better! ... You are a brilliant writer and if I had money I would buy your books! :) Keep up the good work..." - Christina

"Thanks for this lovely story. My favorite was Abigail's Journey but now I find myself drastically torn between it and Homegrown Dandelions. I have just read chapter 17 and already I'm pining for the end of April which is when we'll most likely get chapter 18. It's a very brilliant piece of work even if it's not finished yet and I thoroughly am enjoying it." - thanks from Bee of Zimbabwe, Harare

"Oh Sarah! You've done it to me again, chapter 17 was great! You always leave me hanging out for next month's addition, I get really excited when I'm nearing the end of the month just looking forward to it. Thank you!" - Ruth

"I am throughly enjoying Homegrown Dandelions. I can hardly wait for the next chapter [18]. I just knew [plot spoilers removed]... I also read Abigail's Journey. It was not a work in progress when I read it. So I could read a chapter whenever I had time. You are a very good writer and your storylines are so different. Hope you continue to write... online." - Hrogers

"Thank you for always making us hope for something extra at the end of the month [Homegrown Dandelions]. Though we at times can't wait but it's worth the waiting. I like your novels, they are excellent, and appear real so can be used as reference in the daily struggle. They are outstanding... Am really amused by each character there is and their next step, it's really good and you really have a God given gift. The scripture you add adds a lot to it for it's a piece of encouragement to the readers as well. They are really captivating. Thanks and God Bless as you continue." - Etro

"WOW, I really like this one. Can't wait till chapter 18 comes out." - A Reader

"I just finished reading Chapter 18- and I must say that you've outdone yourself with this one. I was so very disappointed when I got to the end of the chapter. The suspense is intense and I am so very much looking forward to the next chapter. It's just too bad that I'll have to wait a whole entire month, though they do say that the things we have to wait for are that much sweeter when we do get them :)" - A Reader

"If this book [Homegrown Dandelions] were in print, I would not be able to get to the book store fast enough to purchase several copies! More, more, more......................."- A Reader

"I love this [Homegrown Dandelions]! I have not been able to take my eyes off of it! I can't wait for the rest of it! I can see this being made into a major motion picture with the right characters!!! I just wanted to say that this is great and I love your novels and I need more of Homegrown Dandelions!" - A Reader

"I so enjoy all of your books...This [Homegrown Dandelions] is one of my favorites! Right along with Mountain Wild. Or perhaps my very favorite so far. I really look forward to the coming chapter [19]! God Bless!" - Becky

"I love everything about this story, especially your latest chapter [19]. It's absolutely heart-wrenching...[plot spoiler removed]... And I love love love Cassie, Ethan, and Ryan. Cassie is so sweet, Ryan is so cute, and I laughed out loud at Ethan's grumpy bathroom scene. Keep up the great work!" - Maggie

"Chapter 19 of Homegrown Dandelions is a knock out. I like every bit of it." - Clara (Nigeria, West Africa)

"Chapter 19 was simply fabulous! I couldn't have guessed what was coming...Too bad I have to wait a whole month for the next installment :( Nevertheless, you continue to amaze me with your stories...You're a wonder! Keep up the excellent work!" - Vincy (Mumbai, India)

"It's been a while since I've commented on your story and I just wanted to let you know how much I appreciate and enjoy your efforts. I just love Homegrown Dandelions. Thank you very much! PS - it would make a great movie!" - A Reader

"I can't wait for the rest of the story [Homegrown Dandelions]. I like the way you write your stories." - Arlette (South Africa)

"Dear Judith, I just read the latest chapter of Homegrown Dandelions [21], and I felt so much emotion it brought tears to my eyes. You are an excellent writer and your stories are soooooooooo wonderful. May God Bless You Abundantly. I have read all your stories and now wait eagerly for the 15th and 28th of every month for a new chapter of Terry's Journey and Homegrown Dandelions...... Love your stories a lot... God Bless...." - A Reader

"I find myself feeling disappointed after each chapter ends because this story [Homegrown Dandelions] is so wonderful and interesting and I have to wait a whole month for the next installment. I get anxious when it reaches around the 25th of each month. So anxious that I was thinking of not reading every month but instead waiting until its finish to read it in its entirety- but I can't, I love this too much. I'm glad that you take so much time and thought into doing these chapters Sarah that's why your novels are so special. It's very hard to bring across romance and passion into a story without describing the physical act of sex itself or that's what most of these authors now-a days would have us believe. You excel at making your readers feel the romance and passion without describing sex and that takes real talent and genius. Sarah I have read thousands of novels, mostly romance, some of them the biggest names in romance writing but you are THE BEST! God Bless" - Nadia (Jamaica)

"Hi Sarah, I am a fan of yours... each story of yours touch me in various ways...when I read Abigail's Journey, I thought Wow this is the best story I have read, then I read Greatest of These...and I can't tell you I was mesmerized with the story and even after finishing the story the characters haunt me stilllll....Adam and Charlie became my friends and I skip a beat when I think of that story...it was wonderfully written and it lead me spiritually, then I read Mountain Wild, and I can't tell you how I was attracted to it in yet another way...I learnt how to be a good wife and how to love my husband and be submissive to him and how to help him lead the right path...and now I'm reading Homegrown Dandelions and I am learning about self control and so many other fruits of the spirit. Really Sarah your writing gets better and better with each story and I am addicted to your stories... your stories taught me so many good things about life.... May God Bless you...Love you...." - Angelina (Hyd, India)

"I love your stories! I REALLY look forward to receiving the next chapter in my inbox every month [the announcement list]... I really appreciate what you produce every month. You are a great writer with realistic plots and characters. Thanks!" - A Reader

"I really love this story [Homegrown Dandelions]. I'm so thrilled about Matt... [and] Beth. Thanks to the Author and may God bless more..." - Monica

"I started reading this story a week ago and finished last nite (September 30). I love the characters. You can feel their conflicted emotions and you smile when they smile. Love it and can't wait to read Chapter 24 --- I miss Matt already :-)" - Andrea

"I just read chapter 24, and ohhhhhhhhhhhh what a chapter, I really admire the way u keep me hooked, I think I cried reading this chapter..." - Angelina (Hyd, India)

"By the time I got to the end of the page [chapter 24] I was in tears. I am so happy for Beth and Matt."
- Doris

"This is my favorite chapter [24]! It was such a sweet chapter." - A Reader

"A friend of mine showed me how to search for Christian novels and boy, [am] I glad I found your site? Yes I am. I have read all your stories and they all seem so real particularly 'Mountain Wild' and 'Homegrown Dandelions' which I'm currently reading together with 'Terry's Journey'. Wow! I must say that 'Homegrown Dandelions' is quite a great inspiration... I always look forward to reading the next chapter. The chapters are so captivating and many times I've found myself in tears while reading the last few..." - Macksola, Nigeria

"This was the best chapter [25] you have written so far. I just love all your stories. God has given you a great gift." - Jim

"Chapter 25 is great. It's family-oriented and the love is so much.... whew!" - MJ

"This [Homegrown Dandelions] is a very good story. I can't wait to get to the end of it. It is so touching and I have shed a few tears for Matt in his struggles." - Plangnan (Jos, Nigeria)

"Your stories touched my heart..As I read [Homegrown Dandelions] tears fell from my eyes..You're a true romance author..Keep up the awesome work! :D" - A Reader

"Nice long chapter [26] and a nice New Year's present, but WHAT a cliff hanger...  How could you do this to us! And we have to wait a WHOLE month... Thank goodness I have Terry's Journey to distract me in the meantime. Roll on Jan 15th." - Sarah

"My name is Crystal. I really just want you to know that this [Homegrown Dandelions] is my favorite story. Although I am highly functioning, I have some mental illnesses and I feel like my life is often a struggle. I can really relate to Matt in this story, although I have never taken drugs. I try everyday to improve my life and make it better than it was the day before, but on nights when I am having a really hard time with hopelessness, I come here and lose myself in this story. When I am finished reading I feel better and more motivated to continue moving forward. I really enjoy and appreciate your work. Thank you so much..." - Crystal

"Dear Sarah, I came across your page through google search on Love stories. My first book on your page was this [Homegrown Dandelions] and I fell in love with your writing. I really wanna know if there will be a sequel to this and I'm really in love with the characters.. I'm sure to read more of your books as it really has brought me back to reading again.. your writing is SO ADDICTIVE! PLEASE A SEQUEL! " - GINA

Note from Judith: A for-pay sequel with Ethan is in the works.
"I was captivated from the very start!! Honestly it's as if I was in the story with them!! It's as if I was living with them feeling what they are feeling. Tears came to my eyes several times, I'm very interested in Cassie and Ryan, both kept my heart beating fast and brought tears to my eyes, I'm not a Christian but I fully appreciate the prayers and the words of wisdom. I felt drawn to the story at once and can't wait to read more, I read the 28 chapters in two days, I even think of the story before I go to sleep, truly magnificent!! Can't wait to read the rest." - A Reader

"I just would like to say thank you. Your stories gave me the opportunity to step away from my own life and sometimes focus on another's... When you have so much going on in your own life it's sometimes therapeutic to live in someone else's even though it's fiction. I would get so lost in the stories and so consumed when I had to stop reading I had to shake my head to bring me back to reality. All the stories have done this to me Homegrown Dandelions and Abigail's Journey and now Terry's Journey is so inspiring... I wish they didn't have to come to an end but I guess all good stories have to end sometime. Reading these have helped me in my own life especially with being compassionate towards others and even helped me deal with my own relationship problems. So again thank you..." - Sonja

"Thank You so much for the great reads. I am not ready for Homegrown Dandelions to be over with and I can't wait for the next chapter of Terry's Journey! I am a great fan and you are a marvelous writer. You give us wonderful characters and make them come alive. Your stories are pure joy for me to read and these days I need all the joy I can get. Lost my husband of 30yrs last month to a heart attack... Your web site gives me something to look forward to each month. Again thank you so much for sharing your wonderful God given talent with us. Please keep the stories coming." - One of your Loyal Fans- Karen

"That's a wonderful chapter [29]... I enjoyed it.. Waiting for Ethan's book. Terry's Journey is going really well.. Enjoyed that too...Thank you for your books." - Pramila

"Every time I start reading a new chapter I just can't seem to stop until I'm done with it! I'm waiting for the last chapter [of Homegrown Dandelions] and to be honest I'm not patient at all. Every day I check if u upload it! Honestly I don't like reading at all but my friend made me read this and I'm glad she did! This is the first story [Homegrown Dandelions] I ever read from you and from reading this, I'm going to start reading all your other stories! Keep it up :)" - A Reader

"Wow, another chapter to go! ... loved that paragraph about how Matt decides to take up permanent residence in Beth's arms and how it occurs to him to forward all mail to her heart because that's where he'll always be. Fabulous writing. So sweet, original and romantic. Loved it!" - The other Sarah

"You've reminded me why I love Christian fiction so much... If I haven't said it already, allow me say it now- I love Homegrown Dandelions!!! The characters in Homegrown Dandelion are so unique, engaging and they have successfully created a niche in the hearts of readers like me. Their day-to-day trials, their joy and pain and most importantly, their relentless faith on God is what makes the story so beautiful. You can't help, but fall in love with them! Every now and then, I find myself checking to see if I'm reading a true story or not. This is, indeed, an expensively written story and I'm so thrilled that quality works like this particular one, is available freely online. Thank you for such a delightful story... Keep writing! We love you :)" - In His Vineyard, Vincy (Mumbai, India)

"Homegrown Dandelions is absolutely wonderful! I cannot imagine what the weeks will feel like without having a new chapter to look forward to each month! From the first page of Homegrown Dandelions I was hooked. Appearance, sadly, is often an easy way to judge others, however, your adorable love story is a beautifully written reminder to see each person for who he or she is, not how he or she appears. Sarah Fall, your writing keeps improving and I hope, someday, that I will be able to write as effectively as you can in your stories. Wonderful job yet again! You are blessed with an unusual talent... I have to compliment you on the last chapter! The idea of the [plot spoiler removed] was so sweet! It still has me smiling half an hour later! Thank you!... I love your new web design. I know it isn't so new anymore, but I have been taking a Graphic Design class and I can now better appreciate how difficult designing a web page can be!" - A Reader

"Sarah!!!! This was an amazing story!!!! You showed how God takes us through various difficult path to mould us for a blessing he has in store ahead of us. At last everything turns for his Glory. It was simply beautiful of the way u portraits Matt with all his pain and Beth on the other hand with her sorrow. They fell in love and God has blessed them with twice the blessing. Even though it's just a story, u make it sooo real. I pray God Bless u more and more and u continue to write which glorifies his name. God Bless U!!!!!" - Persis, Dubai

"I watched and waited patiently each month for the next chapter of this novel [Homegrown Dandelions]. I (almost) wish I had waited till the very last chapter to begin reading it. I finished it today and at lunch I am going to begin at the beginning and read it again. Thank you!" - A Reader

"Judith great story have followed it from chapter one and wanted to pass along how much I enjoyed it. You did a great job of tying up all the loose ends and showing your characters growth. Keep up the great writing." - Kathy

"Brilliant finish.. I really liked it.. [plot spoiler removed] Also, can't wait for Ethan's book to come out... Thanks for Matt and Beth... blessings and prayers for your next book." - Pramila

"Wow! That's it, to God be the glory... I enjoyed it [Homegrown Dandelions] so much that I still lack words to express my appreciation to you, but all I can say is: To God be the glory for allowing you on this earth to win souls for his kingdom in such a marvelous way. What I am saying is this, every chapter has scriptures to enable your readers to relate to the every day life and also to remind us of how to behave to others around, especially those who really need us so that they will see Christ in us as well as being romantic in our relationships. May God richly bless you..." - Naomi

"It has been a wonderful journey till the end of this story [Homegrown Dandelions]. Beth love is like God's kind of love who forgets our past and just love us for what He has made us to be in Christ Jesus. Sarah, God bless you and I pray for more inspiration for you to write more inspiration stories. Thank you." - Abuja, Nigeria

"Dear Judith, I just finished reading the last chapter of Homegrown Dandelions and I am feeling a warmth in my heart that I cannot explain...your words are ooooooooooh so soothing and mesmerizing... the way you went on with the story, the twists and turns and the suspense in the end, the way u explained their feelings and their love is superb. I was not reading a story but was watching a movie coz u gave every fine detail. God has given you great talent and u are using it in a way that God pleases.. May God Bless You. One thing I am sad for now is that I have only one story to read now in a month..." - Angelina (Hyderabad)

"I love this story [Homegrown Dandelions] it is spectacular in its own way. It really showz that love thrives through all situations." - A Reader in Nigeria

"Ahh!!!! What a wonderful story [Homegrown Dandelions]. Thanks for hours of very happy reading. God bless..." - Doris

"Thanks for the enjoyable ending to this wonderful and fulfilling story [Homegrown Dandelions]... look forward for the sequel... God bless you and keep up with your good writing." - Paula

"Wow!!!! This is one of the greatest novels you have written. It just seemed to be too good to be true about Matt and Beth, they are the best. They remind me more of AJ..." - A Reader

"I have learned through your novels how to apply scripture to my life. You are truly doing the Lord's work." - Nancy

"Extremely well written [Homegrown Dandelions]. Loved every bit. So clean, honest and touching." - A Reader

"I just finished reading Homegrown Dandelions ... the last of your free books that I've read over the past few months. I just wanted to let you know I have thoroughly enjoyed your writing, and have appreciated the focus of Christian characters trying their best to be the people God wants them to be. Keep writing ... you have a gift." - Miriam :-)

"Dear Judith Bronte (Sarah Fall), First I would just like to thank you for all the work you offer your readers. I know God has given you at least two special talents: the most obvious is your writing, and the second is your wonderful, generous spirit. Homegrown Dandelions is, in my opinion, your best work! As much as I love Charlie, Izumi, Emma, Terry and Abby- Beth and Matt's story is something special. Their characters are so well developed, consistent and relatable that I could almost consider them friends!! The ending was wonderfully sweet and made my day...week...even month!! Thanks Judith! I am sure that you hear this all the time- but I checked your website at least every other day to see if a new chapter of Homegrown Dandelions had been posted. Each chapter was better than the last. You have a wonderful gift!! Thank you for sharing that gift with everyone!!" - Judy (USA)

"I am still at Chapter 25 and I am really liking the way the story [Homegrown Dandelions] is presented. The troubled life of a 20+ person with the responsibilities to take care of his siblings and the need for a job to sustain and the romance that follows in Matt's life is something to be read and dwelt upon. This kind of situation is more common in Indian society in the lower class and in some cases the middle class. The seesaw between family and personal life!!! ... I sincerely wish you all the very best for all your stories that have been penned and for those yet to materialize." - Bhava

"The biggest thank you for not only keeping me company with your superb books [Homegrown Dandelions], but also helping me regain my belief to God!!!! Sometimes with all the problems - especially health problems - I had to face, I was feeling weak and that God had left me alone!!! That's where your stories helped me!!! ... Thank you:)" - A Reader

"I loved this story [Homegrown Dandelions] so much, I couldn't wait to see where you were going to take the characters. Now that the story is finished I find that I want more--I will be waiting with bated breath to read Ethan's..." - A Reader

"I really enjoyed this book [Homegrown Dandelions]. Please keep writing books that inspire." - A Reader

"Miss Fall, We share the same liking for Jane Austen and that's what prompted me to read your 'Homegrown Dandelions'. Congratulations on your work, it was a compelling read and has a lively pace. I had to read it through. Best wishes on your future works." - A Reader

"I know the characters are not real, but they are inspiring to become a better Christian. If your goal is [to] touch peoples lives in a Godly way, you are doing so. I feel I can overcome thanks to your stories." - A Reader

"At last we have come to the end of Homegrown Dandelions. It is an inspiring love story, it shows that with love all things are possible. Thanks for the great story, may God bless you with ideas for more inspiring stories." - A Reader

"I was bored one day, feeling a bit hurt by love and decided to just google search 'love stories.' Man am I glad I did that. I just finished reading Homegrown Dandelions, and I have to say it was truly amazing. It is the first story I've read of yours and no other story I've read in my entire life has invoked so much emotion in me. And later in the book the bond between Matt and Beth and how truly in love they were, simply amazing. I'm stunned. There were moments where I was holding my breath without realizing. Needless to say, I'm looking forward to the sequel about Ethan. I hope to hear about Matt and Beth in the future though. Perhaps one day you might decide to make a sequel about them. If I had it my way, though, my favorite books (this one included!) would end but a moment before my death, so I could enjoy them my entire life. By the way I am a man, I act tough but I'm really just a big softy, and I don't tell people, but I like a good love story once in a while. :)" - A Reader

"Thank your for sharing your writing. I've read Mountain Wild and I am half way through Homegrown Dandelions. Your work has been especially meaningful to me as I've been struggling with my faith. Your characters seem so real with their troubles, struggles and heartaches. Seeing how they work faith into their lives, despite their shortcomings, has been very helpful to me. The strong marriage covenant described and lived out in your books is very uplifting. It is very encouraging to be able to read romance in this context. I feel like I am reading about God's love for us as it plays out in the lives of your characters. I've been praying for encouragement and finding your website has been an answer to that prayer. I hope you continue to be blessed with inspiration for stories." - Sarah