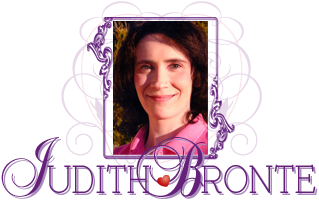 Back to Romantic Love Stories Homepage
Romantic Fiction
/
Read it for free online!

"Abigail's Journey"
A Contemporary Romance
By Judith Bronte
Table of Contents and Feedback from Readers

eReader

Abigail's Journey PDF

Wallpaper
Plot Summary
Abigail Johannes wasn't interested in romance.
Jake Murphy couldn't stand physical contact.
They were perfect for each other.
New beginnings aren't easy, but no one knows that better than Jake Murphy. When he rents the Johanneses' empty yellow house in Three Mile Bay, he struggles to overcome a painful past and begin a new life outside the prison walls he had known for so long.
Abigail Johanneses' future is secure-- or so she had thought. With the prospect of marriage to a childhood friend and the opportunity to attend college, her life seems already determined. Then the new neighbor arrives, and Abby finds she must learn compassion. As she befriends Jake, she wonders where her future really lies.
A sequel to
Journey of the Heart
, and second in the
Journey
series.

Be among the first to know
when I post new chapters, to new books!
Click Here

Keep up-to-date
on all the announcements and website news!
Subscribe today!
My policy is to follow the Golden Rule (Matthew 7:12); I hate spam too, and will never sell or give away your email address.
Chapter One
A New Journey Begins

"All thy children shall be taught of the LORD; and great shall be the peace of thy children."
~ Isaiah 54:13 ~

leven years after John and Izumi Johanneses' journey of the heart, their daughter, Abigail, was now poised to set off on a journey of her own. At eighteen, Abigail was the image of her mother. She had Izumi's deep blue eyes and raven black hair. However, unlike Izumi, Abigail had a loving and secure childhood, so her temperament was considerably more confident than her mother's ever was. It was proof of the loving atmosphere that John and Izumi had cultivated in their nineteen years of marriage.

John and Izumi's love for each other, tended by God's loving hand, had only grown stronger and deeper through the years. Their happily-ever-after love, was playing out in simple, everyday life, proving that romance doesn't end after the "I do's"; when two people become one, it's only the beginning of the story-- not the end.

"John!" laughed Izumi, running from the living room, "Stop it!"

John chased his wife into the kitchen and caught her by the waist. From her bedroom, Abigail could hear the playful laughter coming from the kitchen. The teenager rolled her eyes. When were her parents going to act like adults?

Abigail's graduation had just taken place a week earlier. Both parents had proudly attended the ceremony, each taking enough photographs and video footage of her graduation to embarrass even the most devoted child. Now that she had completed high school, her parents expected her to go to a Christian college. Abigail, however, was unsure if college was in her future. She had long planned to continue her education, but when it actually came time, Abigail was unsure. Much to the annoyance of John, she couldn't explain her feelings. Abigail didn't know it, but the Holy Spirit had given her a small still voice that told her to wait.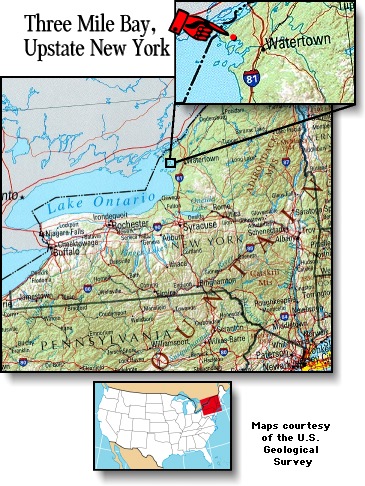 With a sigh, Abigail tossed her year book into a box, along with the memorabilia her parents had accumulated of her graduation, and unceremoniously shoved it beneath her bed. She needed to think.

Never one to need an excuse to go fishing, Abigail grabbed her fly rod. After donning her fishing waistcoast, sunglasses, and favorite green baseball cap, she stepped outside and walked down to the shoreline, which was less than half a mile from her front door. A cool lake breeze played in her hair as she took off her sandals and waded into the fresh water of Three Mile Bay. Even though the constant breezes frequently played with her fly line, Abigail reminded herself that at least it kept the mosquitos away. The warm June sun had also enticed others outside to do some fishing-- mostly tourists who wanted to spend their vacation at one of the largest freshwater bays in the world.

Abigail loved the waterfront house that her great grandparents had left her mother, and she loved Three Mile Bay, in Upstate New York. But, most of all, she loved to fly fish! She could often be found on the beach, standing knee deep in water, her fly rod in one hand, her slack line in the other, all the while her lips moving to the music her iPod afforded. To Abigail, this was the closest thing to heaven on earth.

While John's ancestors had been boat builders and fishermen by trade, the fishing gene had bypassed him altogether, and gone straight to his daughter. Izumi could not understand the attraction her only child had to the pastime, but like a good mother, she was happy that Abigail was happy.

The fishing gene in Abigail had had some help, however, in the form of Terry Davis, John's long time friend and Abigail's unofficial uncle. Terry had taught her the basics of fly fishing, and had instilled in her a healthy respect for the rugged beauty of her surroundings.

"God's creation is a wonderful thing, Abby," Terry would often say. "Just think, He only took six days to create all this!"

While Abigail's interest had made her popular with the boys, most girls her own age had a difficult time relating to a girl who could talk for hours on end about fly lures. Because of this, Abigail's closest female friend was her own mother.
continued on next page...