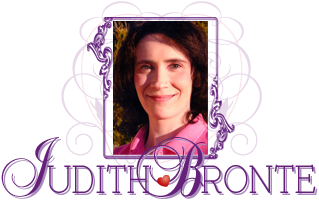 Back to Romantic Love Stories Homepage
Romantic Fiction
/
Read it for free online!

...continued from previous page

Be among the first to know
when I post new chapters, to new books!
Click Here

Keep up-to-date
on all the announcements and website news!
Subscribe today!
My policy is to follow the Golden Rule (Matthew 7:12); I hate spam too, and will never sell or give away your email address.
Today, Abigail, or Abby, as most people called her, found a different solace in her fishing than usual. She needed to relax and do some serious thinking. Her education wasn't the only thing confronting her. Tyler Greene, a boy she had known her entire life, was going to take her out that evening. Abby's womanly intuition had guessed that he was about to ask her to marry him.
"Dad would love that," she thought, aloud.
"Abby!" called Izumi from the house screen door, "Tyler is going to be here soon! Shouldn't you be getting ready?"
"Just five more minutes!" negotiated Abby, flicking her line to a new spot in the water, where she thought she saw some activity.
"Tyler is a good man," reasoned Abby. "He's a Christian, comes from a solid family, is reasonably good looking, and has a promising future. Why, then, don't I love him? What's
wrong
with me?"
As these troubling thoughts flooded her mind, a gentle breeze from heaven whispered in her ear, "Wait."
The minutes flew by, and now it was John's voice calling to her across the beach,
"Abby! Tyler is here!"
"I'm coming!" shouted Abby, reeling in her line.
She put on her sandals and walked back to the house, her fishing pole casually swung across one shoulder.
"Are you ready?" greeted Tyler, coming out to meet her.
"Sorry, Tyler," answered Abby, "I know I'm late. Just give me ten minutes."
"All right," allowed Tyler, "but don't drag your feet. Dad's expecting us to be there on time!"
Tyler's father had generously invited them to an "interesting" lecture about the importance of meaningful fiscal reform in the banking industry. Except for the imminent marriage proposal from Tyler, it looked to be a dull night out.
Ten minutes later, Abby was ready. The early evening sky was already changing hues as she and Tyler got into the car and drove away.
"I think he's going to ask her, tonight!" John exclaimed to Izumi, as they walked back inside from seeing the couple off.
"How do you know that?" asked Izumi, startled by this news.
"Didn't you see how Tyler kept nervously checking his pocket, as if he was making sure the ring was still there?" asked John.
"No, I didn't," replied Izumi.
"You don't sound as though you approve," observed John, recognizing a look of cautious hesitation in his mate.
"In the past, I've thought Abby and Tyler would make a perfect match, but, now..." Izumi paused. "What makes you so sure Tyler's the one for our Abby?" asked Izumi.
"Well," replied John, "everything points to him. They've known each other all their lives, they're both Christians, and all four of their parents want this to happen!" he added with a triumphant smile. John drew Izumi close to him. "I know they'll be as happy as we are, Little Dove."
Izumi returned her husband's loving kiss, but something inside her wanted to run after Tyler's car and stop him from proposing.
"Abby's education and future husband are already laid out for her," said John. "All she has to do is go out and meet it."
Just then, there was a knock on the front door of the Johannes home. When John answered it, he was greeted by Sheriff Peterson.
"Sorry to intrude on your evening, John," said Sheriff Peterson, "but I was wondering if I could have a word with you outside."
continued on next page...