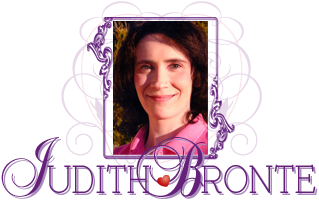 Back to Romantic Love Stories Homepage
Romantic Fiction
/
Read it for free online!

...continued from previous page

Be among the first to know
when I post new chapters, to new books!
Click Here

Keep up-to-date
on all the announcements and website news!
Subscribe today!
My policy is to follow the Golden Rule (Matthew 7:12); I hate spam too, and will never sell or give away your email address.
"Is Abby all right?" asked Izumi, suddenly becoming concerned.
"As far as I know, Ma'am," smiled the Sheriff. "This is about another matter, altogether."
John put on his jacket, kissed Izumi, and stepped outside with the Sheriff.
"What is it, Henry?" asked John, puzzled by his friend's strange behavior.
"Do you remember hearing me talk of Richard Doyle?" asked the Sheriff.
"The warden of the state penitentiary in Watertown?" replied John.
"The very one, Sir," affirmed Henry. "Well, Richard, I mean Dick, called me up yesterday and told me about this inmate he's been helping for about two years. His name is Jake Murphy and he's going to be paroled early next week. Jake doesn't have anyone on the outside, so Dick has been trying to find him a job and a place to stay." Here the Sheriff hesitated, as if trying to choose his words carefully.
John stiffened, sensing something hard was about to be asked of him.
"The thing is," continued Henry, "with a record like Jake's, he doesn't stand a chance on the outside, without someone to kind of help him along. That's where I come in. So far, I've been able to find him a job as a janitor at the Old Mill Camp Ground, but I haven't been able to find him any place to stay. I was wondering if Jake might be able to rent the little yellow house from you-- you know, the one you used to live in before you married."
"What was Jake convicted of?" asked John.
"Second-degree murder."
"It's out of the question!" exclaimed John. "I can't have someone like that living right next to us!"
"Well, now," said the Sheriff, "I can understand that-- I really can. But this is what you might call, a
special
circumstance."
Then the Sheriff began to relate the history of Jake, or the amount that Warden Doyle had told him of, and how Jake and the prison warden had become friends.
Beginning at the tender age of four, Jake Murphy's father raped and tortured his son. The Sheriff didn't give any more detail on that point, for he didn't know any more. At twelve, Jake ran away from home and lived with his grandmother. When Jake turned fifteen, he returned to his father's house, and waited outside in the bushes for him to come home. Jake was carrying a sharp kitchen knife from his grandmother's house. You see, he intended to kill his father.
When the father returned home and found his son there, a fight of words and fists ensued, which at last resulted in the death of Mr. Murphy. According to Jake, he had changed his mind at the last moment, and had only finally struck out at his father to save his own life. The District Attorney, however, didn't see it that way. Because the knife had come from Jake's grandmother's house, and not his father's, the District Attorney argued that this was evidence of premeditated murder. Jake's attorney argued that it had been self-defense. The D.A. said there was a witness-- an old woman across the street who saw the whole thing. When it was proved in the D.A.'s office that her eyesight wasn't everything she had said it was, the D.A. offered Jake a plea-bargain of second-degree murder, instead of the first degree charge that he had originally wanted. Seeing little choice, Jake accepted. He was tried as an adult and sentenced to sixteen years in an adult state penitentiary.
"John," continued the Sheriff, "seven years into his sentence, Jake attempted suicide. Soon after, Dick became warden. He took an interest in Jake and witnessed to him. When he accepted Christ, Dick said there was a noticeable change in him. Now I come to the present. Jake's been in the state penitentiary for nine years, and he's up for parole. Since Dick was willing to recommend his release, they're going to let him out on parole next Monday. Like I said before, I was able to find him a job as a janitor at the Old Mill Camp Ground, but for the life of me, I just can't find anyone willing to rent an ex-con a place to stay. Three Mile Bay is determined
not
to help Jake Murphy, and that's a fact! John, if you could see your way to let him rent the little yellow house, it surely would help."
John sighed heavily. After hearing the story, he had to admit that it
did
sound like a special circumstance.
"I have to talk it over with Izumi," said John. "If you'll wait here, Henry, I think we can give you an answer, shortly."
John went inside the house and related the sad story to his wife.
continued on next page...