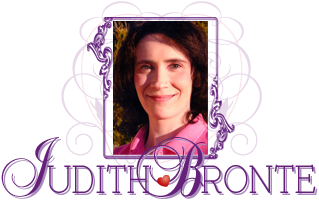 Back to Romantic Love Stories Homepage
Romantic Fiction
/
Read it for free online!

...continued from previous page

Be among the first to know
when I post new chapters, to new books!
Click Here

Keep up-to-date
on all the announcements and website news!
Subscribe today!
My policy is to follow the Golden Rule (Matthew 7:12); I hate spam too, and will never sell or give away your email address.
"So, Mrs. Rebecca Newton was with you," said Detective Foster.
"You don't think Rebecca had anything to do with Christopher Cushing's death, do you, detective?" asked Jose, defensively.
"If the desk clerk can prove Mrs. Newton was in this hotel from the time the bus arrived (which he tells me was six twenty-three p.m.) till today, then she could not have killed Christopher Cushing. I have witnesses establishing the fact that Christopher Cushing was still alive at eight o'clock Monday night," stated Detective Foster. "And if Mrs. Newton was with you, then your innocence is also established."
"Good," replied Jose. Rebecca walked into the room with Diane. "Mrs. Newton," said Jose, "this is Detective Foster. Don't get excited, everything is all right," reassured Jose, offering her a seat on the couch. "Diane, you sit down too. I think I can piece together what happened Monday," stated Jose, confidently.
"On September the twenty-ninth of this year, I received a phone call from an anonymous caller. Since I received my research this morning, thanks to Diane, I'll play the tape for you now," said Jose, holding up his tape recorder so everyone could hear.
"That's Mr. Cushing's voice!" said Rebecca, half shouting with surprise.
"I thought so," remarked Jose. "Detective Foster told me that Christopher Cushing's doctor diagnosed him with terminal cancer about three months ago-- about the same time I received this phone call. Notice the caller said, 'I can't face God, I can't,' and, 'Don't let him get away with murder!' I think Christopher Cushing was afraid of dying and was trying to clear his conscience. Evidentially, however, his repentance was not sincere nor was it permanent, unless he would have given his real name instead of hiding behind his secretary's maiden name. When no boom was lowered, and Cushing saw that no one came to arrest him, he relaxed and thought the worst was over. However, when he arrived to work on Monday, and opened the filing cabinet around five thirty in the evening, and discovered that some sensitive files had absconded with his secretary, he must have gone into a panic. Detective Foster says he has witnesses that can establish the fact that Christopher Cushing was still alive at eight that night. After making sure the files had not gotten lost somewhere else in the office, he committed suicide rather than face the consequences of his own actions."
"Exactly, what actions are you speaking of, Mr. Fernandez?" asked Detective Foster. Jose then went into the files Rebecca had taken, and proved the extent of Mr. Cushing's guilt. He had sowed wickedness and reaped death. Such was the harvest of Christopher Cushing.


"Be not deceived; God is not mocked: for whatsoever a man soweth, that shall he also reap."
~ Galatians 6:7 ~

"For godly sorrow worketh repentance to salvation not to be repented of: but the sorrow of the world worketh death."
~ 2 Corinthians 7:10 ~

"Therefore to him that knoweth to do good, and doeth it not, to him it is sin. Go to now, ye rich men, weep and howl for your miseries that shall come upon you. Your riches are corrupted, and your garments are motheaten. Your gold and silver is cankered; and the rust of them shall be a witness against you, and shall eat your flesh as it were fire. Ye have heaped treasure together for the last days."
~ James 4:17-5:1-3 ~
continued on next page...