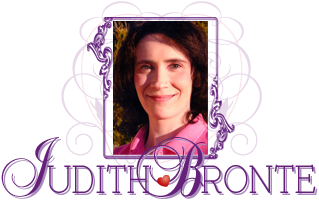 Back to Romantic Love Stories Homepage
Romantic Fiction
/
Read it for free online!

...continued from previous page

Be among the first to know
when I post new chapters, to new books!
Click Here

Keep up-to-date
on all the announcements and website news!
Subscribe today!
My policy is to follow the Golden Rule (Matthew 7:12); I hate spam too, and will never sell or give away your email address.
"See, I was right," the kind woman nodded in approval, "this dress goes well with any occasion, but not so dressy that you couldn't wear it as an everyday either." Izumi looked in the full- length mirror. Now she looked grown up. With a deep sigh of satisfaction, Izumi followed the woman to the cash register, and handed over the money John had given her.
She heard the cash register ring out. "Your change, and your receipt. Have a nice day!"
"Thank you," said Izumi gratefully. The woman waved good bye, and returned to her work.
Izumi stepped outside, carrying a small bag that held her uniform. She spotted John, leaning against the store window, patiently waiting for her to come out. "Do you like it?" she said. Her voice made John look up suddenly.
Before him stood a woman, not a girl. He stared at her, trying to find the dirty faced little girl he had witnessed to on the beach the night before.
"Isn't it the most beautiful dress you have ever seen?" she asked excitedly, running her hand along the blue folds.
"Did you say something about 'beautiful'?" he stammered, only half listening to what Izumi had said.
"I said, 'Isn't it the most beautiful dress you have ever seen?'" she repeated, delighted that he, for once, was speechless.
"No, I have seen prettier dresses," he disagreed, "but then, none of them were on you." Izumi stood still. John was looking at her differently.
"Thank you," she said softly, looking down at the sidewalk.
"For telling the truth?" asked John, half jokingly. Izumi was very serious, however.
"I wanted to thank you for something you did once, even though you thought I didn't know." The air around John began to grow warm, even though they were standing in the shade. "On the flight here," she continued, "I was so terrified. My world had just been turned up-side down, and then I was traveling to some strange place. I know my mother hates me," she paused, "and I know she left me alone on the airplane. But, when she left, someone took her place beside me, and stayed with me the whole night." John looked away, fighting to keep his composure. "I never opened my eyes, but I know it was you. It meant everything to me, and I wanted you to know it." John was silent.
"You always know how to break my heart, don't you?" he said, quietly. Izumi sensed John was struggling with something, but kept silent. "It's getting late, and you still haven't had your birthday lunch." John started back in the direction of the seafood restaurant, with Izumi following close behind.
"Turn away thine eyes from me, for they have overcome me."
~ Song of Solomon 6:5 ~
end of chapter