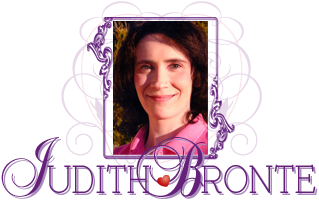 Back to Romantic Love Stories Homepage
Romantic Fiction
/
Read it for free online!


Be among the first to know
when I post new chapters, to new books!
Click Here

Keep up-to-date
on all the announcements and website news!
Subscribe today!
My policy is to follow the Golden Rule (Matthew 7:12); I hate spam too, and will never sell or give away your email address.
Chapter Sixteen

She Must Know
"Speak not in the ears of a fool: for [she] will despise the wisdom of thy words."
~ Proverbs 23:9 ~

ohn hurried down the walk, preparing his thoughts. When he reached Mrs. Mizukiyo's door, he paused.

"God, give me wisdom." John rang the door bell. A tall blonde headed woman opened the door.

"What do you want?" Anna's voice sounded as cold as her stare.

"Are you Mrs. Mizukiyo?" asked John, full knowing that it was her.

"That's my name."

"I have come to tell you that your daughter, Izumi, was married tonight." John spoke without any hesitation. If he was nervous, he did not let it show.

She clenched her jaw. It was not Izumi's nature to go against her. Someone had put her daughter up to this. "Who did she marry?" Anna demanded.

"She married me." Mrs. Mizukiyo looked him over. His grey eyes had an intensity which she could not avoid.

"Aren't you the one who spoke to me on the bus? Yes," she remembered, "you wouldn't shut up about God. So that's where she got this 'Christian' business! You bring her home immediately!" Anna's eyes flared. "She is MY daughter!" John met her fiery glare with a calm that Anna found unnerving.

"Izumi is home, Mrs. Mizukiyo. She is my wife - I will not let her go." John continued, "I have come for her things." Anna could not stop him from entering. He saw Izumi's shopping bag beside the door, the blue dress still inside. He picked it up, and walked over to the pile of suitcases on the couch.

"What did she tell you about me?" questioned Anna. John remained silent as he opened each suitcase, trying to locate Izumi's.

"Did she tell you her father jumped off a bridge? Did she tell you..."

"Mrs. Mizukiyo," John interrupted, "if you have something to tell me, please come out and say it." He spotted a small doll in one of the suitcases. Content that the bag was Izumi's, he picked it up, ready to leave. Anna stood in the doorway, blocking his exit.

"If you refuse to bring her home, don't ever send her back."

"I don't intend to."

Anna despised her daughter more than ever. Why should her child, who gave her nothing but trouble, have such a refuge? Yoichi never protected her as this young man was protecting Izumi. Anna moved aside, realizing that he would not be stopped. John stepped back into the cold night air, relieved that his errand was over. As he walked away, he could hear footsteps following his. He came to a dead stop, and turned to see Anna standing close behind him.
continued on next page...