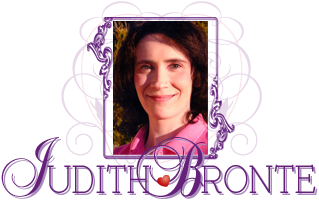 Back to Romantic Love Stories Homepage
Romantic Fiction
/
Read it for free online!

...continued from previous page

Be among the first to know
when I post new chapters, to new books!
Click Here

Keep up-to-date
on all the announcements and website news!
Subscribe today!
My policy is to follow the Golden Rule (Matthew 7:12); I hate spam too, and will never sell or give away your email address.
"Rub her hands," Terry said taking Izumi's small hand and rubbing it between his own. She slowly became conscious, and sat up, embarrassed that she had created the concern she saw in their faces.
"I'm all right. I'm sorry for acting so silly."
Terry glanced at John. "I'm the one who's sorry," he said, leaving the bathroom.
John helped Izumi to her feet, and followed Terry to the porch. The cool evening air soothed Izumi. John carefully helped her onto the porch swing.
"I'm all right," she assured. "I just got a little excited." John kissed her and walked to the other end of the porch where Terry stood, gazing at the bay. He heard John's footsteps and spoke without turning his face.
"I'm sorry, John," he said quietly. The wind whistled softly through the screen surrounding the porch.
"There's nothing to forgive," said John tenderly. He put his right hand on Terry's shoulder. "When my Dad passed away, I was alone in this world - except for you. For many years, we were the only family each other had. Now... look over at the porch swing." Surprised by his friend's request, he turned. Izumi had curled up on the swing, and fallen asleep. Terry smiled.
"We're not by ourselves anymore, Terry. She has been a great blessing to me, and I thank God hourly, for her." Terry turned to leave. "Where are you going?"
"I don't belong here, anymore, John. You have always been a good friend to me, and now I'm returning the favor."
"'Returning the favor'?" repeated John. "Do you think I'm your friend because I'm doing you a favor? Is that what you think?" Terry turned to face his friend.
"No, but you have given me more than I have given you, whether you realize it or not."
"Have you forgotten the time when my Dad died?" John's voice cracked with emotion. Terry stood by the screen door, fighting to retain his composure.
"I remember," he said, his voice betraying the tears he felt inside. "That sure was a tough time."
"Do you still want to talk of favors?" asked John, opening the screen door, and sitting down on the top step. Terry soon joined him.
"God knew I needed a friend, and you pulled me out of it, Terry." John looked up into the darkening sky. "Ever since I got married, I have been pleading with God everyday to give me courage. I look at her and think, 'She trusts me. Please, don't let me fail her.'"
"'From the end of the earth will I cry unto Thee, when my heart is overwhelmed: lead me to the Rock that is higher than I,'" quoted Terry. (Psalm 61:2)
"Amen," said John quietly, "Amen." The moon set over the little yellow house, casting the silvery blanket that Izumi had clung to so many times before. If we had our eyes opened like Elisha's servant had, you would have seen many angels encamped about the house, prepared to defend the small group of friends.
"And when the servant of the man of God was risen early, and gone forth, behold, an host compassed the city both with horses and chariots. And his servant said unto him, Alas, my master! how shall we do? And he answered, Fear not: for they that be with us are more than they that be with them. And Elisha prayed, and said, LORD, I pray Thee, open his eyes, that he may see. And the LORD opened the eyes of the young man; and he saw: and, behold, the mountain was full of horses and chariots of fire round about Elisha."
~ 2 Kings 6:15-17 ~

"For Thou, LORD, wilt bless the righteous; with favour wilt
Thou compass him as with a shield."
~ Psalm 5:12 ~
end of chapter