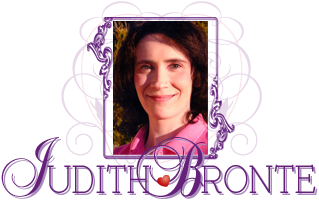 Back to Romantic Love Stories Homepage
Romantic Fiction
/
Read it for free online!


Be among the first to know
when I post new chapters, to new books!
Click Here

Keep up-to-date
on all the announcements and website news!
Subscribe today!
My policy is to follow the Golden Rule (Matthew 7:12); I hate spam too, and will never sell or give away your email address.
Chapter Three
The Dishonored Son

"Bloody and deceitful men shall not live out half their days."
~ Psalm 55:23 ~

hen Anna woke up that morning, she noticed that Yoichi hadn't come home. This was a common habit with him, and she learned early on not to question his whereabouts. So Anna ate her breakfast, without giving her absent husband one thought. If she had known why he was absent this morning though, she might not have had any appetite for the rice Izumi made.

Yoichi Mizukiyo, (the "ichi" at the end of his name means "firstborn son"), would usually spend his nights and mornings in a smoke filled room in Yokohama, gambling his inheritance away. Sometimes Yoichi won, but mostly he lost. In fact, he had lost more money than he realized, playing the addicting games of Mahjong, and Pachinko. (Popular games of chance in Japan.) For several years, Yoichi led a life of gambling excesses, causing him to sink deep in debt. His creditors had allowed Yoichi to borrow money hand over fist, knowing his father was wealthy. Someday the old man would die, and leave his great fortune to his eldest son. This is what they were counting on, and so was Yoichi.

Today would be different, however. After spending three hours in front of a Pachinko machine's hypnotizing lights, Yoichi felt someone tugging at his shoulder.

"What do you want?" he asked impatiently.

"Your father is dying. Come quickly." Yoichi obeyed immediately.

Toshikazu Mizukiyo had led a long life. Now he wanted to die peacefully, confident in the knowledge that the honorable family name would continue for several more generations. He had disapproved of his son's choice of wife, for he had hoped that Yoichi would choose a woman of his own country. The blonde, blue - eyed Anna, (with a Dutch heritage), was not what he had hoped for. But Mr. Mizukiyo knew how hard his son was trying to be worldly, and thought it was somewhat humorous. Yoichi had a lot to learn before he would be as wise as his ancestors. Years would add wisdom to his son.

However, several hours ago, Mr. Mizukiyo received word of his eldest son's gambling fever and large debts. Many of Yoichi's excesses were told him in great detail. The longer he listened, the angrier he became. This was no longer a laughing matter. His eldest and most honored son had disgraced the ancient family name, exposing it to ridicule. He must save face, (save honor), and do it quickly, for Mr. Mizukiyo knew that soon, he would die.

Yoichi bowed and knelt beside his dying father.

"Weariness fills my heart, for your disgrace has come to the doors of my house. The inheritance that you have so long taken for granted is given to Shunji ("ji" meaning "second son"). From this hour on, I have no firstborn son." A stunned Yoichi stared disbelievingly at his father.

"Father, if I do not pay the creditors their money, they will kill me ... or worse!" Yoichi was visibly shaken. Beads of sweat ran down in rivulets on his face. The "or worse", was in Yoichi's mind, more terrifying than death.

"I have no firstborn son," his father repeated. Mr. Mizukiyo would not even look at his dishonored offspring. Yoichi opened his mouth to protest, but the words would not come. He knew his father would never reverse the death sentence he had just given. This was how Mr. Mizukiyo was going to punish his son. Silently, Yoichi left his father's house for the last time.
"The curse of the LORD is in the house of the wicked."
~ Proverbs 3:33 ~

"Oh let the wickedness of the wicked come to an end."
~ Psalm 7:9 ~
end of chapter