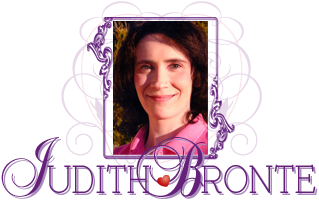 Back to Romantic Love Stories Homepage
Romantic Fiction
/
Read it for free online!


Be among the first to know
when I post new chapters, to new books!
Click Here

Keep up-to-date
on all the announcements and website news!
Subscribe today!
My policy is to follow the Golden Rule (Matthew 7:12); I hate spam too, and will never sell or give away your email address.
Chapter Seven
What Time I Am Afraid

"So shall My word be that goeth forth out of My mouth: it shall not return unto Me void, but it shall accomplish that which I please, and it shall prosper in the thing whereto I sent it."
~ Isaiah 55:11 ~

he sky began to grow dark, for the clouds in the sky foretold rain. Izumi watched the trees bending in the wind, as if bowing to a Great Master.

A shudder went through her body. The peacefulness of the journey was suddenly shattered by a bright bolt of lightning spreading it's thin fingers across the night sky. Five seconds later, it was followed by a crash of thunder. Normally, Izumi loved the rain, but this was not a gentle Japanese shower, like the ones she was used to. Izumi looked at her mother's face. She was oblivious to the sounds of nature, even though they were becoming more vociferous with each passing minute. She noticed that the closer they came to their destination, the more agitated her mother grew.

At Chaumont , the bus stopped, and the few people that had remained, got off, except the young man. Izumi was glad, that when the doors opened, he did not leave with the others. That meant he was on his way to Three Mile Bay, also. The bus driver looked at the three people remaining on the bus. He could tell they were tired.

"Only three more miles to go, folks," he said, returning to his place at the wheel. Upon hearing the word "folks", the young man turned around to see who he was referring to, for he thought everyone had gotten off at the last stop. A flash of lightening lit the entire bus as he turned, clearly outlining the faces of Izumi and Anna. As Izumi saw him recognize her with a look of surprise, a loud boom of thunder rattled the window panes of the bus. Izumi's eyes quickly traveled from him, to the storm outside. Another flash of lightning lit Izumi's face, revealing how frightened she was.

Upon seeing this, the young man got up from his seat and walked over to the opposite end of the bus, where Izumi and her mother sat. He sat down in the seat in front of them, and turned around to face Anna.

"Hello, my name is John Johannes. It looks as if we have the same destination," he said, gesturing to road in front of them.

"It looks that way," she replied flatly, eyeing him suspiciously.

Not to be discouraged, he continued, "I was born in Three Mile Bay, and this is certainly the worst storm I have seen in these parts for several years. When you see lightning like this, it certainly reminds you of God's power, doesn't it?" Anna remained silent.

"Yes, it certainly does," he said, answering his own question. "When you remember that God is controlling the events of our lives, not to mention that beautiful thunder, it should help us to trust in His Providence, and not be afraid."

John spoke directly to Anna, and acted as if he had not even noticed the girl sitting beside her. At his constant mention of God, she became restless, and pretended not to hear what he was saying, hoping he would go away. He seemed not to care weather she listened or not, for he continued to speak as if Anna was attentive to every word he said. "It always comforts me to remember what the shepherd, David, said about fear. 'What time I am afraid, I will trust in Thee.'"

The bus began to slow down. As it came to a stop, John got up. "Since Three Mile Bay is such a small town, I'll be sure to see you again." He turned his back, and without saying goodbye, gathered his luggage, and disappeared into the black night.

"Good riddance," said Anna, showing her disgust. His small speech had had the opposite effect on her daughter, however. Even though she was surrounded by the darkness of a strange country, to her amazement, Izumi noticed that she was no longer afraid. "He must have spoken magic words," she thought.

Soon, they too, left the sanctuary of the familiar bus, and walked off into the blustery night.
"So then faith cometh by hearing, and hearing by the word of God."
~ Romans 10:17 ~
end of chapter