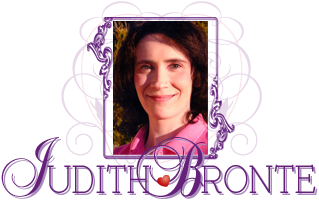 Back to Romantic Love Stories Homepage
Romantic Fiction
/
Read it for free online!

Free Online Inspirational Romance

Rachel Lee Brown - Tulip Fiction (Romantic Christian Fiction)

Elizabeth Delayne - More Than Novellas

Rachel Rossano - Christian Fiction



---


Judith's Other Websites

Acacia Vignettes - Poetry & Stories

Acacia John Bunyan - Online Library



---


Other Links (not necessarily free)

Verily Quirky - Vincy Abraham's Blog

Newday-Prince - David and Rachel (Christian encouragement)

Feon Davis - In The Arms of God (Poetry)



The Lonely Lightning Bug by Donna J. Shepherd - (Proceeds from the sale of this book goes to StarShine Hospice the Hospice of Cincinnati Children's Hospital Medical Center.)

Chaumont - Three Mile Bay - information for those wanting to visit the Chaumont area.

All Home Decor - Resources to help decorate and care for your home.

Love Letter Romance - Templates, guidelines and instructions for writing a love letter. Learn what to say, what NOT to say, and when to send a love letter.

Aluminous Publishing - Crafting Aluminum Art Ebooks - over 100 aluminum craft projects full-size patterns, pictures and instructions for wreaths, baskets, Christmas ornaments and more. Download, recycle and create.

B-Dry Basement Waterproofing NEPA - Patented basement waterproofing system permanently repairs wet, leaky basements. An independent licensee of B-Dry System, Inc

Love Quotes - Software containing a collection of famous quotes on love and relationships.

Pine Hollow ~handcrafts~ Furry Bunnies, Fabric Bears, Muslin Dolls, & delicately crochet baby items await. No matter what you choose to do while at "The Hollow", be sure to do one thing.."ENJOY YOURSELF!!"

Sherry Sells SeaShells - Handcrafted items using inspiration from the sea. Picture frames, candles, shadow boxes & more await. Enter our monthly contest too! Visit Sherry Sells SeaShells today!