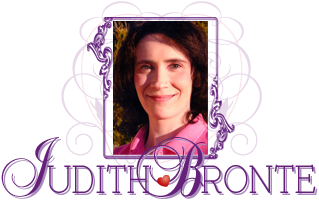 Back to Romantic Love Stories Homepage
Romantic Fiction
/
Read it for free online!

...continued from previous page

Be among the first to know
when I post new chapters, to new books!
Click Here

Keep up-to-date
on all the announcements and website news!
Subscribe today!
My policy is to follow the Golden Rule (Matthew 7:12); I hate spam too, and will never sell or give away your email address.
Emma never felt so alone in her entire life, but the will to survive kept her from dwelling on grief for very long. Her leg had been injured during the attack, and it had bled for quite some time before drying to the petticoats beneath her dark blue one-piece dress. With every jolting step of her mount, pain shot through her leg and threatened her consciousness.
Seated behind her on the horse, an Indian kept his arm around her torso, making sure that she couldn't escape. Riding a sorrel, a younger Indian proudly trotted beside them, attracting as much of Emma's attention as he could by displaying his horsemanship with trick riding and loud whooping calls.
Even though she tried to avoid direct eye contact with her captors, Emma observed them whenever she had the chance. She felt a strange fascination for these men with long hair and greasy buckskins, and it mixed with the numb horror of what she had seen them do to her father. What kind of man could do such a thing, as to take the scalp of another human-- especially before he was dead? Emma was sure she didn't want to know. These men had ripped apart her world without warning, and now she was helplessly in their hands.
Except for the few Indians Emma had seen from a safe distance back in Indiana, and the ones who had stared at her at trading posts along the way, these were the first she had ever closely encountered. Emma didn't know what to do, but here she caught herself. She could pray. She could always pray, and with every pang of grief she felt for her father, she also offered a prayer to Heaven for herself.
As the shadows started growing longer, Emma's thoughts turned to what nightfall might bring. The Indians were keeping her alive for a reason, and Emma didn't like to think what that reason might be.
His mount was getting tired, but Josiah pressed on. Light was fading fast, and if he didn't find the immigrant's daughter soon, he would have to stop and make camp until morning. As nightfall swallowed the Rocky Mountains, it occurred to Josiah that a campfire would show up well against the vast darkness. The Blackfoot would only light a night fire if they didn't think they were being pursued, and Josiah was pretty certain they didn't know about him yet. These Indians were in a hurry to get back to their tribe, and Josiah figured that meant they were also a little careless. If only they could be so careless as to leave a fire burning, long enough for him to get a bead on their location.
Since he was having a string of bad luck that day, Josiah figured he wouldn't find hide nor hair of the Blackfoot, and would be forced to make camp until morning. Then he saw it. Flickering in the distance, a small campfire burning against the night sky. A faint grin flashed across Josiah's face. Maybe his luck was turning for the better after all.
Her two captors had eaten, and now they sat around the campfire intently talking with each other and repeatedly nodding in Emma's direction. They had left her tied to a nearby tree, and placed her on a bed of pine needles covered with a buffalo robe. Huddled against the tree, Emma sat on the robe and struggled to keep her eyes open. She was exhausted, but didn't dare fall asleep. As their talk turned to argument, Emma had a suspicion they were debating who would get her first.
"Please, God," she prayed into the night wind, "take my life first, and let me die!" Emma tried to remember the word from a certain Bible verse, but couldn't recall the words, so she added, "Thy will be done."
Suddenly, a cold wind came up from the plain behind them and rushed over the campsite, stirring grass and leaves, and nearly putting out their fire. As one Indian reached out to throw more wood onto the flame, his arm stopped in midair. Alarmed, he nodded to his companion, and both scrambled for their rifles.
A man emerged from the darkness and approached the ring of light surrounding their fire.
continued on next page...