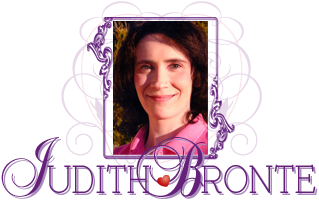 Back to Romantic Love Stories Homepage
Romantic Fiction
/
Read it for free online!

What others are saying about Mountain Wild:

"Wow! ... I can feel the romance and what I like most about this is the chemistry between Josiah and Emma. The type of feeling where he is the husband, head of the family, and she is the wife, who should love her husband. That mixture of blending today's independence of women with the way of life in the past. That's always a difficult thing to blend, and you're doing it wonderfully without lessening Emma's worth or Josiah's 'manliness'. Great job and I can't wait to read the next chapter [2]." - Maria

"Good start... I liked it... seems like a wild world during the 1800s... can't wait for the rest." - Aayus
69 more comments. The most recent are at the bottom...



Table of Contents
Chapter One: Into the Wild
Chapter Two: The Stranger at My Side
Chapter Three: A Shelter in the Wilderness
Chapter Four: An Honest Heart
Chapter Five: Never Alone
Chapter Six: A Rocky Mountain Christmas
Chapter Seven: Making Adjustments
Chapter Eight: The Hunting Party
Chapter Nine: A Trapped Bear
Chapter Ten: Valley of Decision
Chapter Eleven: A Holiday for Emma
Chapter Twelve: These Wild Mountains
Chapter Thirteen: Love Thy Neighbors
Chapter Fourteen: The White Woman
Chapter Fifteen: Snowstorm in the Rockies
Chapter Sixteen: Common Ground
Chapter Seventeen: Books, Teachers, and other Unnecessary Things
Chapter Eighteen: Friendship
Chapter Nineteen: The Parting
Chapter Twenty: George's Responsibility
Chapter Twenty-one: Mercy in the Shining Mountains
Chapter Twenty-two: The Homecoming
Chapter Twenty-three: Farewell to the Cabin
Chapter Twenty-four: Women Are a Lot of Trouble
Chapter Twenty-five: The Big Decision
Chapter Twenty-six: Fair of the Wilderness
Chapter Twenty-seven: Fair of the Wilderness (Part Two)
Chapter Twenty-eight: Land of the Broad-Shouldered Mountains
Chapter Twenty-nine: Five Years Later
Join my announcement list to be notified when I have news about Mountain Wild's for-pay
sequel
!
What others are saying about Mountain Wild:


"I have read Mountain Wild, Journey of the Heart and Abigail's Journey. These are some of the best stories I have read in a long time. I really like these stories, because I can see and feel the love of our Master, Lord and Savior working in the lives of these people in these sweet Christian stories. I know nothing about writing, but I think you are a very talented writer. Keep writing these stories, and never leave our Lord out. Thank you for all the Bible verses you use. May God continue to bless you and fill you with the Holy Spirit in your everyday life."
- Barbara (Live Oak, Florida)
"I have learned [of] this website from my officemate. The first novel I have read was Journey of the Heart. I was touched and appreciate every Bible scriptures... It made me closer to the Lord. From then on I started reading all your works. I love Abigail and Jake, Charlie and Adam. And now, I can't wait for the new chapters of Mountain Wild. God gave you a wonderful gift and you use it the way he wanted it to be - to be an inspiration and touch the lives of others. Thank you and more power, Ms. Sarah Fall."
- Olivia (Philippines)
"You're doing it again! You are writing another story that's got me guessing and wondering. With most people, I'm afraid of what comes after the suspenseful part, because they tend to let you down. Well, Judith/Sarah, you don't. The next part is always as good as the one that came before it. I'm not a picky reader, and I like almost everything I read. Yet, when I give a list of authors to friends, I am quite choosy about what I recommend. I like to tell them about writing that sucks you into the story and makes you forget you're not a part of it. Your writing does that. I have begun recommending you to everyone, and I even have a link on a site I created about how to build up your writing skills, under the heading 'Read a Lot.' Thanks for giving us something to keep us inspired and to make us want to continue with our own writing. In a world with so many books, I know that there's always room for another great story."
- Stephanie


"You always do this to me. I start getting sucked into the story then I remember- oh no!!!- you only post once a month and I go ARGGGGGGGG.... I love this story [Mountain Wild] already. Wish during the summer you'd post them more often. But I understand the writing process may take a while. Keep on writing and keep on posting though. Don't even think about stopping midway. lol. You are doing such a great job with these stories. Anyone who is looking for an online read for Christian romance I tell them about you... You certainly have a gift and this Mountain Wild...has me on my toes. I mean yes we know it'll turn out good but still we don't know how it will turn out that way or what turns then characters may have to take that lead to cliffs and precipices before they can reach that happy ending. I know I'm gushing but love your stories and love this story already. Keep up the great work."
- A Reader


"I have read your novels Journey of the Heart series and Mountain Wild. God has given you a beautiful talent. I've read many Christian novels and I like them, but yours can take one into a much deeper self journey. To understand the blessings that some of us have taken for granted, and I know that for many others to give them hope and bring healing to their hearts. That the Almighty's love and forgiveness is beyond understanding. I have no proper words [to] say it, but your stories are beautiful and inspiring. May our Great Heavenly Father continue blessing you and showing his love for you. I thank you for your stories, they are so life touching... thanks for sharing your gift with us."
- A Reader


"Thank you so much for all the work, thought and prayer that go into making such beautiful stories. I think the thing I appreciate most, which seems to be a golden thread that runs throughout each and every story, is the importance you place on following the gentle leading of the Holy Spirit... Each one has spoken to and encouraged me in a special way. In particular, AJ [Abigail's Journey] - I have been called to work with people who have gone though similar things and are in positions similar to Jake's - girls, though, not boys. Some of the ideas presented were VERY helpful in a practical way, even though they might seem small (e.g. the baby monitor - covered up)... Greatest [Greatest of These] - I, too, am considering an 'age-gap' relationship. Although the gap is not quite as great, there are challenges and consequences that I must face and deal with if I am to be able to make it work successfully. As for MW [Mountain Wild], I was totally and completely there with them in the story, when I suddenly realized, much to my frustration and consternation, I had reached the end of the chapter :-)! I began to worry though, when I started to wonder that if MW ends up having, say, 36 chapters, will it take 3 WHOLE LONG YEARS for us to get the entire story?? Oh boy, that's a long time! But no matter, I'm so excited to see how the Lord will lead you to weave this journey of two very obviously opposite and different human souls, 'thrown' together by Providence, to become something beautiful."
- Bethany
"Yours are the most wonderful books... they brim with optimism... you are simply the best."
- Manu (India)
"I stumbled upon your website by accident and got hooked. I have read all your stories so far and cannot wait the the 15th of each month to arrive. They are awesome stories, I have copied the pdf form [of the completed stories] for a friend of mine who don't have access to the Internet and the stories had her in tears from beginning to start. Congratulations with a good Christian based website."
- Terisa (South Africa)


"I just finished reading the first chapter of Mountain Wild. It really fits its name. I am intrigued. One can't help but wonder how you could perfectly imagine the thoughtline of such a character. You really put the whole chapter in such a way that one is eager to see the next events that will unfold. The beginning is quite catchy. I will surely look out for the next chapter. Just praying that the days come faster than usual."
- Clara (Nigeria, West Africa)


"I just finished reading the first chapter [of Mountain Wild] and I can't wait for the next. I have read all your stories which were so captivating but I believe that Mountain Wild will be the best. I don't know how you choose your characters, but I sure know you do a good job at it. I don't know where you are taking us to this time but I know it [is] going to be a wonderful place that we have never been before. Write on, I am waiting."
- Pheobian (Port Harcourt, Nigeria)


"I love your new book Mountain Wild... I absolutely love the first two chapters... normally I don't like historical romance but I love this one. I do hope it is a long book... I'm now writing a book of my own... I just love your book I look forward to the next chapter excitedly each day... thanks for the inspiration!!"
- Leah


"I've read all of your stories and love them. I hope you will have many chapters to read in Mountain Wild. I have Blackfoot Indian in me so it's neat to read about a man who is half Blackfoot ;)"
- A Reader


"I've read everything on your site and can't wait to continue with installments on Mountain Wild. In a word, your writing is compelling."
- Megan


"My favourite... is 'Mountain Wild'... I thought it was the best story I've ever read... it['s] full of emotion, suspense and faith..."
- A Reader


"I just happened to find your online novels, and have enjoyed them so much. I have read them all, but I must say that 'Mountain Wild', is perhaps the most captivating. I read the new chapters so quickly, and then start looking forward to the next one, always checking a few days early, hoping to find it a little ahead of the due time. It is nice when I do! Thank you for these clean, refreshing, and entertaining Christian novels."
- Pastor's Wife


"You're a miracle worker, Sarah!! [In chapter 5] I felt Emma's emotions while she was begging for [plot spoiler removed] and was really glad she succeeded, in spite of the fact I was determined NOT to like [Josiah] for the last few months!! I'm gut-hooked as Abby would have said for the rest of the story, believe you me... It's a wonderful story maybe as good as AJ, although I'm absolutely convinced Jake will never be replaced as my all time favourite fictional character..."
- Myra (Western Canada)


"I love this book [Mountain Wild], please hurry with the next chapter..."
- Tara


"I love all your books. I'm an avid reader and it took me several hours to read through all your posted stories. Now I keep going back to read excerpts from [one] or another. I especially love the way you've worked scripture into all the stories - God bless you for blessing others! ... Mountain Wild is really great. I write you from Fiji, an island in the South Pacific where the highest elevation wouldn't even go a quarter way up the 'Rockies' and the worst winter would be 14 degrees Celsius (57 degrees Fahrenheit)- no snow! Its nice to 'escape' into your wilds! I can't wait for January 15th!"
- Tima (Fiji)


"I've read all of your stories (I have yet to fully read Greatest of These), and I gotta say I love this new one [Mountain Wild]! I'm a newbie in American History, and this story is quite a good resource for me to learn a bit about the people and lifestyle at those past times... I especially loved the Christmas celebrations you've described in the latest chapter [6], they seem so fitting! ... I happen to like the female characters in your stories. They have a lot of backbone to endure such difficult times (Emma in the wilderness, and Abby with Jake...sorry to bring that one up, but I tend to find some similarities!). ... I hope to read more of this wonderful story."
- Daniella (Venezuela)


"You did [it] again! I'm excited of reading every chapter of Mountain Wild and keep reading it until I memorize every line. Keep up the good work! I'm here to support you all the way. Thanks for all the wonderful novels you made. May God bless you all the time."
- Bheng (Philippines)


"I loved chapter 7 of Mountain Wild... really enjoyed chapter 6 too... what I love the best about this story - it does not end once the 'I love you's' have been said. In fact, that's when all the fun seems to begin. Your comment [on Judith's Announcement List] about the lightening bolt made me smile, but that would be way too predictable for you. And I love not knowing what you're going to put our way next. I'm hanging onto every word. Can't wait to see how God works in that wild mountain man's life. Sometimes it becomes difficult to remember I don't have to pray for his salvation because he's not real :D Keep at it, and may the Lord's blessings continue to chase after you in all you do."
- Esther (India)


"I enjoy reading chapter seven [of Mountain Wild], it has touched something in me... I am waiting anxiously for the next chapter. Your story [has] helped changed my views over some issues. Keep up the good work."
- Laroba


"Thank you for allowing people to view and read your books online. I am a mother and wife and have very little time to read but as soon as I found your site [I] have been eagerly awaiting my quiet moments in the evening when I can sit down and read a chapter of your books. I am now working on the Mountain Wild book and cannot wait until the next chapter is released..."
- A Reader


"I am not a Christian but I can relate to the religious values in your stories. I started out reading Mountain Wild and I love how Emma's faith and patience help her thru life and her wild husband... I especially love Adam and Charlie [in The Greatest of These] and I pray all marriages in the world could be like theirs. When there is love and God in families, there will be love throughout the world."
- A Reader from Malaysia


"I have read every one of these on line books and am waiting on the next chapter of Mountain Wild. Thank you for the most loving and wonderful books and thank you for sharing them."
- A Reader


"Thanks for your stories, they're great! What I especially enjoyed [in chapter 11 of Mountain Wild] was the humor cleverly blended in with the story. I couldn't help but laugh when Emma cried at her reflection! I did feel sorry for her, though. I agree with the point that dialogue is one of the best parts of a story. It helps keep the tale alive. God bless!"
- A Reader


"Dropped onto the site accidentally. Don't know why but I got hooked onto 'Mountain Wild'... [I] could see everything like a movie clearly in my mind. Emma's belief in HIM and humanity compelled me to see my life in a different aspect. [I] have started to love what I have and forgive the hurt... Thanks for giving a turn (to right) in my life."
- Kishmish (India)


"Thank you, is not enough for your excellent work!!!! I can't wait to read the next chapter [13 of Mountain Wild]! I have read all your books and they are really wonderful. I am from Greece, actually a small island in the Dodecanese, called Rhodes! You are keeping me company and you make me feel as if I am living it myself what I am reading!!! Thank you so much!!! Keep your perfect work with the help of God!!!"
- A Reader


"I think that this book [Mountain Wild] has hit home to most of us out here in the world. There is prejudice everywhere you turn nowadays. It may not be as noticeable as it use to be, but it is still there. Take Mobile Alabama for instance. They are about as south as you can get and it is extremely prejudice. I think that with Mountain Wild having this in here it gives us a taste of our own medicine. It lets us truly see what prejudice is about and I want to commend you on a job well done. You leave me wanting the next chapter right then. Also I really enjoyed the Greatest of These. It was truly a great book!"
- Christina


"I just want to commend you on a wonderful story [Mountain Wild]. I love the wilderness, Josiah, Mary and Emma the snow and everything in this story. I loved the way Josiah finds his way to God and how he keeps on reminding himself about what God expects even though he don't feel like doing something especially for Will who is as stubborn as a mule... Keep up the magic fingers."
- Mandy


"Thank you so much for writing your stories. I cannot wait to see what happens in Mountain Wild. I also enjoyed Abigail's Journey. You are a very gifted writer. Keep the stories coming and God bless You."
- Candy from Oklahoma


"I love your stories and have read every one. I was hooked by Journey of the Heart... just loved Abigail's Journey with Jake. That was a story that dealt with very sensitive subjects but was so realistic... I'm currently reading Josiah and Emma's story and I also love it!! It's amazing how you come up with such wonderful storylines and characters!"
- Sharon


"Wonderful chapter [14], like all the rest. Brought tears to my eyes."
- Mandy (South Africa)


"I just wanted to say that this chapter [14] really stunned me! Josiah was forced to face what his selfishness had done to Emma, and he did so with a courage and humbleness and honesty that kept my heart in my mouth for the whole episode. Something amazing happened that I can't really put into words! Sarah, this is one of your best chapters ever!"
- Myra (Western Canada)


"I was just wondering if you ever planned on publishing Mountain Wild? I came upon your website by accident but am happy that I did. I love the story... has got me to seeing the word of God in a new light. I have always loved romance novels but [not] caring to[o] much for the love scenes, I am just happy that I found someone who writes love novels without them. I would really like it if you did publish Moutain Wild when the book was finished because I would love it very much to add it to my collection of books. I was also like you and had the love for reading from a young [age] and still love it to this day. I can not wait for the next chapter to be published on the 15th of this month..."
- A Reader

(see the
FAQ page
for this answer)
"I am following your story [Mountain Wild] now that I am up to date and current... I will be going back to read your other works... for now I need to fall in bed. Thank you for the wonderful heart warming story. I fought tears at the end of one page after reading the Scripture you posted... thank you again."
- Kathy


"Thanks so much for the wonderfully inspiring and encouraging stories you write and share with the rest of us. They are truly a blessing to delve into, and I am so happy Ch 15 of Mountain Wild is out!!! Can barely wait for Ch 16! :)"
- Lola


"It's [Mountain Wild] a nice story Judith... Love and faith can together make life really rich and beautiful.....I have found some rawness and abruptness in the way you narrate stories. But you know I still return to read more and more of your stories....because they so well depict the good soul of the author penning (or rather typing them down). It feels nice to know that there are people like you! God bless you and make your life more and more beautiful......"
- A Reader


"Thank you so much for your stories :)... please keep writing, they are an encouragement to me."
- A Reader


"I have been following and reading all your books. All have been a source of inspiration to me through my own heart rending breakups and ultimately going through a terminal illness. I have cancer of the thyroid gland and I do not know how many more days I will live... you are a great writer and an inspiration. I spend nights reading your novels and wished you have more. They never cease to make me happy and amaze me...they are simply beautiful!! God bless you and may your journeys in life [be] as wonderful and as beautiful and more...."
- Lara, from Manila Philippines


"It's been wonderful watching this story [Mountain Wild] unfold. It's also funny how much the little girl [Mary] has grown on us as readers. I hope to see her in a future book. As usual, great job! Keep making stories that keep us coming!"
- Stephanie


"OOOOOOOOOOO I am so loving this book [Mountain Wild]. I know I have commented before, but it is so important for me to stress this and get it across. Having heard that you only have 9 more chapters, has me feeling good and bad. I will be sad to see that this story will be coming to an end, but at the same time I will be glad to read Terry's story. I have been waiting for so long. Keep up the good work, I look forward to reading good clean romance."
- Christina (Arlington, Texas)


"I love love stories but when I became Christian I thought I couldn't enjoy them anymore because most of those stories are not healthy to my Christian Life not until I read yours. Mountain Wild is one of my favorite. I admire how you put them together, the romance and the word of God. It is like reading the the Songs of Solomon. Right now I am always looking forward for the next chapter to be published. Thanks Sis. You are a blessing..."
- Teth (Your Avid reader in the Cavite Philipines)
"Wonderful, Wonderful, Wonderful is all I can say. God blessed you with a beautiful ability to put pen and paper to good use and make us feel part of a whole new different world. Thank you..."
- Mandy (South Africa)


"I am so enjoying 'Mountain Wild'. I think this latest chapter (chapter 21) was so exciting! Oh, it is hard to wait for the next one! Smile. I was telling my husband about the book. He thought it sounded like it would be a good movie! You know, I think it would too!"
- Pastor's Wife


"Its a very nice, thrilling, and romantic story...I always love to read romantic with matching literature stories...and this one is very nice...hope to read the continuation soon..."
- A Reader


"I've just finished reading ch. 22 of Mountain Wild, and it is fantastic!!! I can't wait for the next chapter. Homegrown Dandelions is even more exciting and romantic. I hope you can find the time to post the next chapter up soon. I have a question: what are your favorite books, and what authors inspire you to write? I'm also curious about another thing. Ray Bradbury (author of Fahrenheit 451) once stated that a good author doesn't make the decisions for his or her characters. Rather, the characters live their own stories and are like real people. Is that how it is with you and your stories? My dream is to become a writer. If you have any advice, it would be much appreciated! Thanks a million for your magnificent stories, and all the best to you!!!"
- Maggie (California)
(see the
FAQ page
for the reply)
"Wonderful story. I can barely wait for the next chapter. [Mountain Wild] keeps your mind guessing on what life would be back in that year and how tough life really was compared to now."
- A Reader


"I would like to tell you that you did a wonderful job writing Mountain Wild. Personally, I think it is the best historical romance novel I have ever read and I have read quite a few by several authors. So happy that it was clean and had scriptures in it. Thank you for allowing us to read it free. May God bless you."
- Carmen


"I have enjoyed several of your stories and look forward to the new chapters each month. Mountain Wild is one of my favorites. Thank you for writing them."
- A Reader


"This last chapter (26) of Mountain Wild was incredible. It was wondeful to watch how much Emma and Josiah have grown since the begining of the story. The fact that Josiah was willing to [plot spoiler removed] is a prime example... But it was Emma that really impressed me, her ability to get along with Josiah's trapper friends, her confidence in God, and her marriage... she was filled with the strength and grace of a Christian woman. It was very inspirational. Thank-you so much for writing your stories, they are the highlight of every month."
- Myrtha


"FANTASTIC WORK!!! I have enjoyed all your works and this one [Mountain Wild] is also good - not a surprise to me; I don't expect it to be anything otherwise. I love all your works so far and I am sure I am going to enjoy Terry's Journey and Mary and George's story when they come... Please continue the good work. Bless you."
- Prami


"I loved the last chapter [29]! But when do I not enjoy one of the chapters?! Beautifully written, and thank you for including a last scene with just Emma and Josiah. I was hoping you would. :) I can't believe it has been so long since you started Mountain Wild! It seems like just yesterday you were announcing the beginning of this book! This is the first book that I've been reading of yours from the time you started writing it. All of the other ones I have come in on after they have been finished or in the middle of them. I feel like I know the Brown family so well!"
- Leanne


"I want to commend you for the successful completion of your book Mountain Wild. It is a beautiful book... You really did a wonderful job there getting a beautiful romantic story out of such historical events..."
- Clara (Nigeria, West Africa)


"Loved the story of Mountain Wild...am looking forward to the sequel of Mary and George...=D...thank you for the nice stories...*thumbs up*...keep it up!!..."
- Jordan


"What a wonderful story! From the very beginning I was captivated, then to read the journey, struggle, joys and woes Emma and Josiah faced together was amazing. It's not many authors and their writings that can capture my attention as quickly and as wholly as yours have. I recommend all of your novels to my friends looking for a wonderful read. You are truly blessed with a wonderful gift, thankyou so much for using and sharing that blessing with all of us."
- Erika


"Thanks for putting up a free read of Mountain Wild, I love it and am looking foward for its sequel. I am not a christian but I love the religious values in the story. Keep it up."
- From the far east


"May God Almighty continue to bless you as you continue to write. What a blessing God has made you to be to a whole lot of us. I haven't read any piece so real as all of your books, these stories are not only amusing but also very very helpful in guiding the mind morally. I have learnt a lot of lessons from your stories as regards to my daily life and interactions with issues and people. I just can't seem to express myself better and extend appreciations to you for your work. I am thrilled you did a good work on this Mountain Wild; I pray that God will fill you to overflowing in all areas of your life, may he make you more than happy in all of your endeavours, in Jesus' name amen."
- Naomi from Liberia


"It's a very nice, interesting and romantic story...I really, really like it...I do hope that Mary and George's story will be published as soon as possible.....keep up the good work..and God bless..."
- A Reader


"What a lovely story, I have just finished the last chapter [29]... I couldn't imagine the life of Josiah and Emma will be changed like that. I like the way you write your stories it's really interesting... please, can't wait longer to see what happened to Mary and George. I love Mountain Wild as [much] as I love The Greatest of These (Charlie and Adam). Good work Sarah, keep it up."
- Rhoda
"I have just finished reading the last chapter of your story Mountain Wild. It's very fantastic and captivating. I felt I was there with Josiah and Emma's journey all along. When are you going to publish the story of Mary and George?"
- Reader (Philippines)
(see the
FAQ page
for this answer)
"Thanks for sharing with us Mountain Wild. I finished it and really love the story... Homegrown Dandelions is touching also. I always look forward [to] your next chapter. It's exciting to wait what's going to happen. Anyways, thank you so much for your clean stories and for including the Word of God in it. May He continue to bless you."
- MJ


"I'm lea and I am from India. I have been reading Judith's story for the past 4 yrs. and I love them all, they are all heart sinking stories. Judith's way of describing is awesome. She brings the characters real, and she take us to the original place where she describes the story, and one of my favourites are Abigail and Mountain Wild. Now I'm reading Homegrown Dandelions. I am a big fan of Judith, every month I wait for the date when the new chapter is issued. So I get relaxed and read them. I wish Judith all the happiness and prayers that she should continue writing good stories... she is an excellent writer, she gives the readers the best of what she has. I wish I had more words to tell about her... I will always continue to read your stories. God bless you with lots of love, joy and good health."
- Lea (India)


"Amazing book [Mountain Wild]. I was hooked from the first page. Can't wait to read the sequel."
- Donna (South Carolina)


"Great details [in Mountain Wild]! It showed that you put a lot of work - that you do a lot of research before you start writing. Good job good job. I enjoy the fact that you are not afraid to create a romance between folks of different races. That's neat. I aspire to write romance novels among other kinds of books & yours gives me hope. Most of the other books by other authors are only among one race ~ SO YOURS WAS LIKE A REFRESHING SHOWER."
- A Reader


"Great story. Looking forward to reading the next book about George and Mary."
- A Reader


"I just finished the last chapter of MW [Mountain Wild] and all I can say is that it's a masterpiece, really, it's wonderful, it's captivating. If there is anything I can do to vote you as the best story teller in the world just let me know. I am also following your HD [Homegrown Dandelions] and it's wonderful on its own too... Thanks for taking us with you through this sweet journey."
- Pheobian (Nigeria, West Africa)


"Excellent book. I, as well as many others, found this site by accident last week and to my great luck, was able to read the entire book... as opposed to chapter by chapter. I loved it and can't wait for Mary and George's story!"
- Stacy


"Wow, I love reading and a few years ago I began to look up reading websites and found your website... you have given me a new love in reading about the various characters in your books. I began with Journey to the Heart and have not stopped. I pray to God to bless you as you inspire us whenever we read your book. I wait every month with bated breathe for the next chapters and right now I find that I am sad at the end of this book (Mountain Wild) but am so looking forward to the next. It has been this way for some time. I wish to write books one day but right now I plan to read all your works. God bless you and I will continue reading your works while forwarding your webpage to all my Christian friends......."
- Rene