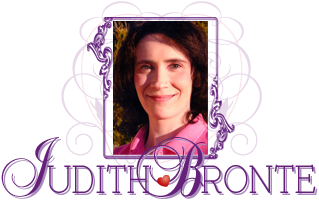 Back to Romantic Love Stories Homepage
Romantic Fiction
/
Read it for free online!


Be among the first to know
when I post new chapters, to new books!
Click Here

Keep up-to-date
on all the announcements and website news!
Subscribe today!
My policy is to follow the Golden Rule (Matthew 7:12); I hate spam too, and will never sell or give away your email address.
Chapter Eight
The Hunting Party

1837, Southwest of Three Forks, in what would later become the State of Montana.

"With my soul have I [Emma] desired Thee [God] in the night; yea, with my spirit within me will I seek Thee early: for when Thy judgments are in the earth, the inhabitants of the world will learn righteousness."
~ Isaiah 26:9 ~

fter a long day's work on his bearskin coat, Josiah fell asleep while Emma was hearing Mary's bedtime prayer. Josiah didn't know how much time passed until he awoke, but when his eyes opened, the cabin was silent. Turning his head slightly, Josiah found Emma sleeping beside him on the buffalo robes. Ready to go back to sleep, Josiah heard a soft, faint sound coming from the other side of the fireplace. His eyes focused on a small child, tiptoeing toward the door in her moccasins. Josiah frowned. Was Mary trying to leave? Emma wouldn't like it if she left.

Before Josiah had a chance to move, the child stopped beside the bucket he had hollowed out for her to use as a chamber pot. Relaxing, Josiah waited to see if Mary would finally use it. It had sat untouched for two whole nights, and every morning, Emma had been urgently awakened for a trip out to the latrine.

Josiah saw Mary cautiously peek over her shoulder to make sure he was truly asleep. Shutting his eyes, Josiah let himself drift off into slumber. At least the girl was using the bucket. Finally. In his half-awake consciousness, Josiah could see Emma, hugging him for doing such a thoughtful gesture for Mary. Then a dull thud broke through Emma's praise, and Josiah was awake again.

Scanning the room, Josiah found Mary on the ground by the door, her bare bottom in the dirt. Beside her was an overturned bucket. Josiah felt the strong urge to laugh, for she had obviously fallen off.

Stunned, Mary looked up to see him wide awake and staring at her. Her bottom lip began to quiver and Josiah was suddenly afraid the girl was going to start crying.

"Emma," Josiah nudged his wife.

Groggily, Emma turned in bed, but remained fast asleep.

Shaking Emma's shoulder, Josiah lowered his gaze to keep Mary from bursting into humiliated tears. "Yer needed, Emma. Mary's had a spill."

By now, Mary had picked herself up, and was desperately trying to clean up the mess the overturned bucket had made.

With an understanding nod to Josiah, Emma quietly went to the girl. Without a word, Emma helped Mary scoop up the soiled dirt in a shovel, and then dispose of it outside. All the while, Mary looked on the brink of tears, but Emma's understanding smiles and soothing hugs kept them at bay.
continued on next page...