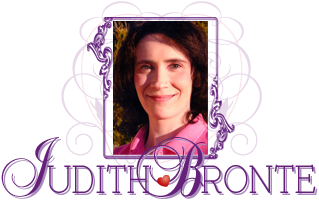 Back to Romantic Love Stories Homepage
Romantic Fiction
/
Read it for free online!


Be among the first to know
when I post new chapters, to new books!
Click Here

Keep up-to-date
on all the announcements and website news!
Subscribe today!
My policy is to follow the Golden Rule (Matthew 7:12); I hate spam too, and will never sell or give away your email address.
Chapter Seven
Making Adjustments

1836-1837, Southwest of Three Forks, in what would later become the State of Montana.

"Who can find a virtuous woman? for her price is far above rubies... She openeth her mouth with wisdom; and in her tongue is the law of kindness. She looketh well to the ways of her household, and eateth not the bread of idleness."
~ Proverbs 31:10, 26-27 ~

hristmas night, Mary was too excited to go to bed. Her eyes were heavy with sleep, and she struggled to keep them open as she sat with Emma on the large buffalo robe by the fire.

"When is she going to sleep?" Josiah asked Emma, as he strode to where the girls were enjoying their full tummies after feasting on bear meat all day.

"I told her she could stay up for as long we did," said Emma. She peeked at the tired child, and smiled when Mary's eyes forced themselves open one more time. "I don't think she'll last much longer."

"She'd better not." Josiah didn't sound pleased by Emma's permission, especially when he evidently had other plans.

"It's Christmas, Mr. Brown. Let the child enjoy herself."

Josiah frowned. "She's gitting in the way. I was figuring you and me could frolic, tonight. My back is healed enough fer it."

"I told her she could stay up like the grown-ups."

"Then tell her you changed yer mind!"

Mary's chin jutted at Josiah defiantly. "I will not go to bed."

"Hold yer tongue, afore you lose it."

"There's no need for threats, Mr. Brown. Mary, when you speak to your pa, show more respect. Since I'm about to turn in, it's time for you to start getting ready for bed."

"Do I have to?" Mary gave Emma a sweet pleading look that tested Emma's resolve.

"You've already stayed up much longer than usual. Start moving, Little One."

"I am not tired."

"You will be, after you lay down." Hoping Mary wouldn't force her into a disciplinary measure, Emma went to check the bar over the door, as was her habit before bedtime. She had yet to punish the child, for Mary was such a sweet-tempered little girl, it hadn't been necessary. Out of the corner of Emma's eye, she saw Mary get to her feet and then step across the space between the two buffalo robes to her small bed. Gratefully, Emma smiled in relief.

Now that his own bed was vacant, Josiah seated himself on the already warm buffalo hides and then pulled off his shirt.
continued on next page...