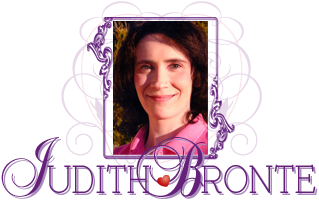 Back to Romantic Love Stories Homepage
Romantic Fiction
/
Read it for free online!

...continued from previous page

Be among the first to know
when I post new chapters, to new books!
Click Here

Keep up-to-date
on all the announcements and website news!
Subscribe today!
My policy is to follow the Golden Rule (Matthew 7:12); I hate spam too, and will never sell or give away your email address.
"'For unto you is born this day in the city of David a Saviour, which is Christ the Lord. And this shall be a sign unto you; Ye shall find the Babe wrapped in swaddling clothes, lying in a manger. And suddenly there was with the angel a multitude of the heavenly host praising God, and saying, Glory to God in the highest, and on earth peace, good will toward men.'"
Mary craned her neck to look at the picture in Emma's Bible. Even Josiah wanted to get a better look. It was a scene from the nativity, and showed Joseph and Mary looking down into a manger where the small infant was sleeping.
"Now for a tune of lofty praise," Emma began a favorite hymn, her voice sweetly filling the cabin, "to great Jehovah's equal Son! Awake, my voice, in heavenly lays, tell the loud wonders He hath done. Sing how He left the worlds of light, and the bright robes He wore above; how swift and joyful was His flight, on wings of everlasting love. Down to this base, this sinful earth, He came to raise our nature high; He came t' atone almighty wrath; Jesus the God was born to die."
Whatever Josiah was thinking, he kept it well to himself. Emma was unable to discern anything more than a mild tolerance for the Bible reading, and a fondness for her singing voice. Those weren't the results Emma had been praying for, but at least Josiah was trying harder to make her happy. If only he would do the same for God.
Closing her Bible, Emma ended their church service with a prayer.
In no hurry to leave Emma, Mary began playing with her dolls on Emma's dress. One doll was a Blackfoot, and the other white. Watchfully, Emma saw Mary interacting one doll with the other, as though the two sides were not quite on speaking terms.
"Why don't they become friends?" asked Emma.
Mary shrugged.
"Ask one of them if they'll say something nice to the other."
Mary introduced her Blackfoot doll to the white sunbonnet. "How about tussling?" she asked, bobbing the Blackfoot as though the doll were speaking.
"What'd she just say?" Josiah looked around Emma and peered down at the playing child.
"I told her it meant 'to be on friendly intimate terms,'" Emma said with some embarrassment. "She's too young for any more of an explanation than that."
"No, she ain't. When I was her age, I saw Pa with--" Emma interrupted Josiah by clamping a hand over his mouth. She didn't trust what he was about to say, and didn't want to run the risk of Mary overhearing.
"Mr. Brown, I'll explain everything to her when she's older. Mary," she said, turning to the child, "find something else friendly for the Blackfoot to say. Tussling is something only married people do."
Shaking his head in disagreement, Josiah stretched out on the robe to get a little shuteye. His back was feeling much better today, and he found he could lay back without much discomfort. "Tonight, I'll be wanting to hear you say my name, Emma. When we're alone, no more 'Mr. Brown.'"
For the remainder of the day, Emma's family rested and occasionally got up to enjoy a little more bear meat. When the sun darkened the cracks between the split log shutters, Josiah reminded Emma of her promise to light the Christmas tree one last time.
"Burn it until the wax gives out, Emma."
One by one, Emma lit the Christmas tree candles, their warm glow filling her heart to near-capacity. The wind howled outside as though there were no tomorrow, but here in this small refuge in the mountains, a tiny tree glowed with the hope Emma felt in her breast.
"You ain't going to cry, are you?" Josiah leaned forward to look into Emma's misting eyes. "There now, Emma. I ain't going to let you do it-- not after you've made this shining day fer us." Rough fingers dried her cheeks, and then he pressed Emma's head against his chest to watch the flickering lights on the Christmas tree.
"Are you happy, Josiah?"
Grinning, Josiah rubbed the small of Emma's back with a broad hand. "Reckon so, Emma. I reckon so."
This Christmas was happier than Emma had even dared to hope for. Emma now knew, for the very first time, what it felt like to hear a man tell her, "I love you." It hadn't been quite the romantic moment she had always thought it would be, but Emma welcomed it with open arms. Josiah loved her, and that was enough.

"And the angel said unto them, Fear not: for, behold, I bring you good tidings of great joy, which shall be to all people. For unto you is born this day in the city of David a Saviour, which is Christ the Lord."
~ Luke 2:10-11 ~
end of chapter