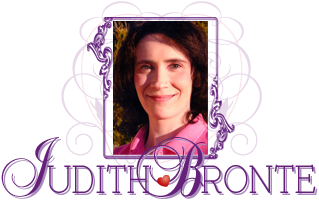 Back to Romantic Love Stories Homepage
Romantic Fiction
/
Read it for free online!

...continued from previous page

Be among the first to know
when I post new chapters, to new books!
Click Here

Keep up-to-date
on all the announcements and website news!
Subscribe today!
My policy is to follow the Golden Rule (Matthew 7:12); I hate spam too, and will never sell or give away your email address.
Josiah raised his rifle at the fattest cow before him. Just as he was ready to fire, he noticed something dark in the distance, swiftly moving along the base of the valley floor. This time, they weren't buffalo. They were riders! Forgetting the buffalo, Josiah quickly went to his horses and led them out of sight behind some trees. By the dress and gear of the riders, he didn't have any doubt that these were Blackfoot Indians.
The sound of pounding hooves alerted the buffalo to danger, and the entire herd stampeded to the West in one wild rush for survival. The Blackfoot ponies galloped in hot pursuit, and Josiah couldn't help but watch the expert horsemanship the men displayed. Thrusting their mounts into the thick of the panicking herd, hunters singled out their targets with deadly accuracy.
"Ain't none can run buffalo like a Blackfoot," Josiah muttered with a twinge of grudging pride. He cast a wary glance at the sky. Soon the sun would disappear behind the mountains, and there wouldn't be any light to hunt by. Trapped without any way of leaving that wouldn't betray his presence to the Blackfoot, Josiah carefully concealed himself behind the trees. There was nothing for him to do but wait.
As evening neared, Emma ventured from under the buffalo robe to look for any signs of Josiah's return. He had promised to be back by nightfall, and the sun was fast slipping behind the tall Rocky Mountains. The thought of being alone in this wilderness at night, turned Emma's heart to dread. Shivering, she returned to the buffalo robe to keep warm.
"God," Emma quietly prayed, "if I die, please let it be quick. You know I'm not very brave, but I'm trying to be. Please, make me strong!" Emma gripped the pistol and took a steadying breath. "'I can do all things through Christ which strengtheneth me,'" she reminded herself. It was one of her favorite Bible memory verses, and it helped to fortify her nerves. "Oh, Pa!" she cried in a heartrending sob. "I wish God had taken me as well, so I could be with you and Ma in Heaven! I don't want to be on this earth without the
both
of you! How am I to bear it?" Silently promising herself not to melt into tears again, Emma dried the moisture that stung her eyes. She had spent most of the afternoon weeping, and was determined to summon more courage than that.
Emma's grief was soon cut short, by a sound coming from behind the buffalo robe. Not wanting to see what it was, and yet knowing that she had to, Emma turned her head and came face to face with a large gray wolf!
The animal stared at her with glowing yellow eyes that glinted in the setting sun.
With trembling hands, Emma slowly raised the pistol. "Please go," she whispered, closing her eyes so she wouldn't have to see the carnage of what was about to happen. She pulled the trigger, and Emma heard a loud yelp! Her eyes popped opened, and she saw the tail end of the wolf disappear behind the trees. "I hit him!" she gasped in surprise. Then Emma noticed the strike mark on a nearby conifer and realized she had missed the animal entirely.
The sun was now completely behind the mountains, and the sky dimmed more and more as the bright orb retreated beyond horizons that Emma knew she would never live to see. She had had only one shot, and now the pistol was empty. A tear slid down Emma's cheek as darkness blanketed the wilderness.
By the time the Blackfoot had finished their buffalo hunt, there was very little light left in the sky. Josiah figured this meant they would camp nearby, and then return to their territory the next morning.
With the careful stealth of a man who didn't want to lose his scalp, Josiah grabbed the reins of his horses and picked his way through the trees. His stomach growling with hunger, Josiah was a little ashamed when he recalled telling Emma that she wouldn't have to go hungry anymore, because she was now with a buffalo hunter.
"Some hunter!" he harrumphed, jerking at the reins to urge his horses forward. He hadn't had a bite to eat all day, having given Emma the last of the food with the expectation of buffalo meat later on.
continued on next page...