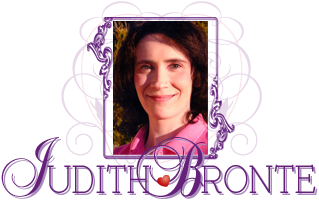 Back to Romantic Love Stories Homepage
Romantic Fiction
/
Read it for free online!

...continued from previous page

Be among the first to know
when I post new chapters, to new books!
Click Here

Keep up-to-date
on all the announcements and website news!
Subscribe today!
My policy is to follow the Golden Rule (Matthew 7:12); I hate spam too, and will never sell or give away your email address.
"See anyone while I was gone?" he asked, sliding from his saddle.
"No," answered Emma, "no one."
After turning his two ponies into the meadow to graze with the others, Josiah went to the warm campfire.
"I see you're well stocked on firewood," he chuckled, pointing his chin to the ample pile Emma had gathered.
"I know it's a lot," she admitted, failing to hide her embarrassment from Josiah. "I slept so soundly last night, I let the campfire go out. I suppose this morning, I got a little carried away and gathered more firewood than we needed."
"The fire went out?" Josiah looked at her curiously and then at the fire burning brightly before him. "You got it started again."
"Yes, I did." Emma awkwardly adjusted the blanket around her shoulders. "Did you find your beaver?"
"I did," nodded Josiah, his wandering gaze feeling Emma until she could no longer look him in the eye. "What'd you use?"
"Use?" asked Emma.
"To light the campfire," replied Josiah. "How'd you manage it?"
"I used the flintlock on Pa's shotgun."
The mountain man grinned proudly. "You did, huh?" His eyes continued to roam, so that Emma finally retreated to the strings of dried buffalo meat.
"Shouldn't we pack the jerky away?" she wondered.
"I reckon so," admitted Josiah, reluctantly tearing his attention away from Emma.
Retrieving an old buffalo hide from his things, Josiah unfurled it on the ground and instructed Emma to pack the meat in the skin. As she did this task, Josiah began packing his beaver skins, traps, and other belongings into burdens that could easily be loaded onto his packhorse. Josiah didn't have many earthly possessions, but much of what he did have, was carefully wrapped in waterproof hides and bound with sinew. There were a few bundles that Emma would have liked to explore, but she kept her curiosity in check. After all, those things weren't hers. They were Josiah's.
When the jerky was finally bundled and placed with the rest of Josiah's belongings, Emma noticed that he had yet to put away the buffalo robe and remaining blanket.
"I want to have a look at yer leg afore we leave," Josiah directed Emma. "Go sit on the robe and wait fer me. I'll be along as soon as I get the last of this ready for travel."
Silently, Emma did as she was told. Josiah soon joined her, carrying a small familiar box in his hands.
"I found this back at the wagon," he explained, placing the object in Emma's lap.
continued on next page...