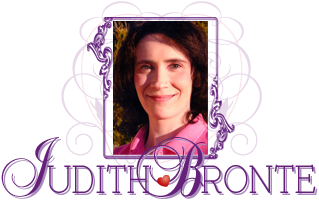 Back to Romantic Love Stories Homepage
Romantic Fiction
/
Read it for free online!

...continued from previous page

Be among the first to know
when I post new chapters, to new books!
Click Here

Keep up-to-date
on all the announcements and website news!
Subscribe today!
My policy is to follow the Golden Rule (Matthew 7:12); I hate spam too, and will never sell or give away your email address.
As Josiah slept that night, he felt something cold melting on his face. His eyes opened, and he saw that it was snowing. So winter was here at last. It had been late in coming, and Josiah had been glad for the reprieve. Somewhere in his heart he knew God had held back the snow so they could make it to the lodge in time, but he refused to acknowledge the kindness and instead congratulated himself on his good luck.
As the snow continued to fall, Josiah got to his feet and made sure the horses were picketed by some trees for shelter. Then he returned to the buffalo robe, only to find Emma shivering in her sleep. After throwing more wood on the fire, Josiah lay down and pulled one end of the buffalo robe over his body and Emma's to shield themselves from the snow.
Emma was so tired she didn't notice when Josiah drew her close to his chest, nestling her in his arms until he fell asleep.
When morning came, Emma was surprised to find Josiah's arms around her. She wriggled from his embrace and then crawled from the buffalo robe only to find a world powdered in white.
"Snow!" she breathed in surprise.
Suddenly feeling his arms strangely deprived, Josiah's eyes opened and he found Emma was no longer with him. He lifted the robe and saw her wrapping herself in one of the blankets.
"It snowed," she informed him, her cheeks turning a bright pink as the cold air kissed her face.
"Put more wood on the fire, Emma." Josiah climbed from the robe and then packed it away.
After a quick bite of jerky, Josiah continued repairing the cabin. With an ax swung over his shoulder and a rifle in his free hand, Josiah went out from the thickly wooded area that hid the cabin, and trod through the light layer of snow to some likely looking trees. After selecting a tree that would suit his purpose, Josiah placed his rifle nearby so it would be handy, and set about felling the tree. It was hard work, but soon Emma heard the loud swoosh of crashing branches and breaking limbs as a tree fell to the ground.
Curious, Emma ventured from the campsite with her father's shotgun to watch Josiah as he chopped the tree into logs for the roof.
Josiah's ax swung high, and when it came down, chips of wood flew as its sharp edge bit into the wood. Resting a moment, Josiah looked up at the clouded sky. It was starting to snow again, though it wasn't very heavy. Still, he knew he had to keep going, if the lodge was to be ready before the heavy snows came. Catching a second wind, Josiah resumed his task with renewed determination. Even if he didn't have to work to beat the snows, he had to keep going, for Emma was watching.
After finishing with the first tree, Josiah went on to another, until he had an impressive collection of great logs chopped and ready.
Contented that it was a good day's work, Josiah swung his ax over his shoulder and then grabbed his rifle to start back for camp. He heard the scramble of Emma up ahead, thinking she had kept hidden from him all that time, and now rushing to beat him back to camp.
When Josiah sauntered into camp, he put down his ax and then went to the fire to get warm. Emma was there, preparing supper and saying not a word.
With a tired groan, Josiah sat down by the fire, placing his rifle across his lap.
continued on next page...