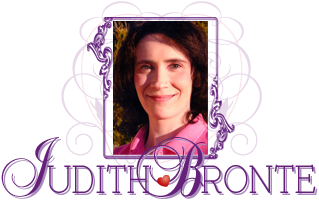 Back to Romantic Love Stories Homepage
Romantic Fiction
/
Read it for free online!

...continued from previous page

Be among the first to know
when I post new chapters, to new books!
Click Here

Keep up-to-date
on all the announcements and website news!
Subscribe today!
My policy is to follow the Golden Rule (Matthew 7:12); I hate spam too, and will never sell or give away your email address.
"No!" Cora called to Emma. "Do not shoot!"
The call distracted Emma from pulling the trigger, and out of the corner of her eye, she saw Cora running toward her.
"Put down the rifle!" commanded Cora.
Josiah's strained voice called to his wife. "Best do as she says, Emma!"
Dazed and confused, Emma looked back at Josiah as he twisted around to get a look at her. His face betrayed the pain he was enduring, though he managed to give Emma a weak grin.
Reaching out her hand, Cora lowered the barrel of Emma's shotgun. "You must not stop this. If you do not put away the rifle, Josiah may die."
Emma grasped Cora's arm. "They won't kill him?"
Just then, Mary appeared at Cora's side, looking very happy to see her grandmother again.
"Go back," Cora gravely instructed the child.
Quickly shuttling Mary inside the lodge, Emma returned the shotgun to its pegs on the wall. Though Emma didn't understand what was happening, she also knew she didn't want to be the cause of Josiah's death.
After closing the door to be sure Mary couldn't watch, Emma returned to Cora's side.
The threat of the rifle now gone, the Blackfoot raised his whip. Josiah's teeth clenched as it ripped across his back.
"Mr. Brown!" whimpered Emma. She tried to take a step forward, but Cora firmly held her back.
"This must be done," whispered Cora. "Josiah must satisfy my people that he has been punished."
Though Emma knew Josiah deserved this, and probably much worse, it didn't make it easier for her to watch. Again and again, the whip cracked through the air, coming down on Josiah's back.
"I ain't asking fer mercy," panted Josiah. "Never."
Hearing this, the Blackfoot threw down his whip, swiftly unsheathing the knife at his side. Cora shouted to him, but the man ignored her. He grabbed a handful of Josiah's long hair, and jerked the trapper to one side, as if preparing to scalp him!
Emma nearly fainted.
Frantically, Cora ran forward to intercede for her son, while Grandpap gripped something concealed beneath his heavy winter robe. Pleading to Josiah's tormentor in Blackfoot, Cora pointed to the corral. The man hesitated, as if considering what Cora had said.
Realizing Cora was trying to buy Josiah's life, Emma hurried inside the cabin and went straight to the pile of beaver pelts stacked in the corner. Gathering as many as she could in one armload, Emma raced back, dropping them at the feet of the Blackfoot still holding Josiah by his scalp.
"Please," begged Emma, "take the horses and the beaver, but spare his life!"
continued on next page...