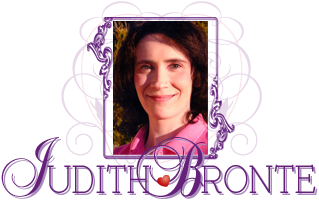 Back to Romantic Love Stories Homepage
Romantic Fiction
/
Read it for free online!

...continued from previous page

Be among the first to know
when I post new chapters, to new books!
Click Here

Keep up-to-date
on all the announcements and website news!
Subscribe today!
My policy is to follow the Golden Rule (Matthew 7:12); I hate spam too, and will never sell or give away your email address.
"Did you ever find the streetlight panhandler, Hannah?" As they strolled down the street, Hannah confided yesterday's events to her friend. Jenny's eyes grew wide. "What will happen to Daniel when you leave?"
"I've already thought of that. I'll take him with me. It's not exactly safe for him to stay in the city right now. Besides, he will be able to recover more peacefully at my parents' house in the country. They have a spare room. They won't mind." Hannah looked at her watch. "It's a three hour drive. If I get started before eleven, I'll be home late this afternoon." The busy crowds pushed past the two somber friends.
"Be careful," warned Jenny. "I sincerly doubt Mr. Hanley will do anything, for he would hate the media catching wind of his rejection. All the same, 'my Father worketh hitherto, and I work.' Don't take any unnecessary risks. Stay off the side roads. Stick to the main highways. And keep Daniel out of sight. Which reminds me, if he's as hurt as you say, how will you get him there?"
"I'll make a bed in the back seat of my car. That way, no one can see him from the windows," replied Hannah, showing that she had been reasoning along the same lines.
"Leave as soon as you can, Hannah. Before Mr. Hanley has time to recover from your insult." Hannah nodded in approval. "I'll miss you. May God's angels guard you both." Jenny hugged her friend, and then watched as Hannah disappeared into the crowd. "Lord God," Jenny prayed silently, "protect the tiny exodus."
"I will bring you up out of the affliction of Egypt... unto a land flowing with milk and honey."
~ Exodus 3:17 ~

"And the devil, taking Him up into an high mountain, showed unto Him all the kingdoms of the world in a moment of time. And the devil said unto Him, All this power will I give Thee, and the glory of them: for that is delivered unto me; and to whomsoever I will I give it. If Thou therefore wilt worship me, all shall be Thine. And Jesus answered and said unto him, Get thee behind me, Satan: for it is written, Thou shalt worship the Lord thy God, and Him only shalt thou serve."
~ Luke 4:5-8 ~
end of chapter