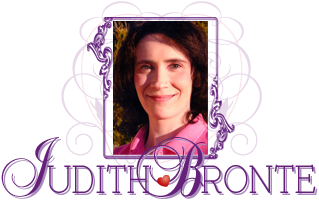 Back to Romantic Love Stories Homepage
Romantic Fiction
/
Read it for free online!

What others are saying about Some Pass By:

"'Some Pass By' is the sweetest story I have read... I really love the Biblical references that go with it..." - Reenate (from Kiribati)

"I had just arrived at a UN Mission and I felt very lonely... I have always read romantic novels and decided to look up Internet love stories... I picked yours because of the familiar 'Bronte' name... I started with 'Abigail's Journey' and then 'The Greatest of These'... Later on I got around to reading the other short stories like 'Some Pass By' and 'The Harvest of Christopher Cushing'. I really loved 'Some Pass By', 'Abigail's Journey', and 'The Greatest of These'... I wish 'Some Pass By' was longer but other than that... the stories are interesting, different and very inspiring... I eagerly await the 15th of each month to read another chapter of 'Abigail's Journey'... I have cried several times and been touched by 'Abigail's Journey' and 'Some Pass By' and realize Love and Faith can do a lot of wonders. I thank God for the gift He imparted in you and for your being able to publish these love stories online." - Liliane (Pristina, Serbia & Montenegro)

8 more comments. The most recent are at the bottom...



Table of Contents
Chapter One: The Good Samaritan
Chapter Two: Open Thine Hand Wide
Chapter Three: 'Throwaway'
Chapter Four: Safe Refuge
Chapter Five: Exodus
Chapter Six: A Stranger's Shame
Chapter Seven: Still Waters
Chapter Eight: One of Life's Surprises
Chapter Nine: The Open Hand (Epilogue)

Verse Collection PDF: All the verses found in Some Pass By.

What others are saying about Some Pass By:
"I loved your story! 'Some Pass By' was awesome! Lovely writing!" - Dani

"A friend sent me your [URL], and I have enjoyed reading the stories... Thanks" - Georgia

"I have to say that when I first came across the site I was a little sceptical as to how well a story like this could work if God were involved. But I have just finished reading 'Some Pass By' and can honestly say I have never been so moved. I was crying by the end of it, I won't pretend I wasn't, and I am grateful to you for showing this to me. I'm also positive that there are many others like me who will be eternally grateful that you can show such love and inspire such faith. You have given me a new view and you have shown me that I can trust in God the way I have been reluctant to do for so long..." - Elizabeth (Leeds, West Yorkshire, England)

"I truly enjoyed the love story- 'Some Pass By.' It was such a blessing." - Ronke

"Last night I was surfing the web for stories to read, and I came across your website. I came across the story called 'Some Pass By' and that story touched me in so many ways. How you put quotes from the Bible in the story was just awesome. I fell in love with that story once I read the first chapter. I just wanted to say you're a great author. I think I'm addicted to your stories... lol... have a wonderful day!" - Toni Beth

"It's just a delighting story [Some Pass By]. I really love the Bible quotations which really go in line with the story. The story really teaches us to love our neighbours just [like the] good Samaritan in Jesus illustration. Neighbours does not necessarily mean people we are living with, but every humans that pass by our way. May the Almighty God Jehovah continues to give you the inspiration you need in writing..." - Taiwo (from Nigeria)

"I just finished Some Pass By. I've read a lot of stories on the net, but this is the first time I'm responding to any of them. This is a very cool story. Very well-written, with very emotional characters. The ending made me laugh: Mr. Hanley smugly rolled the Cuban cigar between his fingers. 'Miss Anderson, you are a fool.' With that, Mr. Hanley climbed back into his limousine and drove away.

"Personally, I'd love to be a fool in Mr. Hanley's eyes (Hannah Anderson is probably happy she is, too). All of the characters were very believable, even though there were times when the speech didn't seem to flow as well as it could have; it occasionally seemed unnatural to the character and/or situation. This is, of course, just my opinion, but I felt a need to relay said opinion. Anyway, I very much enjoy reading your stories. They are very comforting on lonely nights. Thank you for posting them." - Mark

"I'm a Chinese girl who just passed by your love story [Some Pass By]... I love your writing style." - A Reader