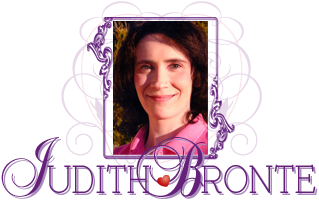 Back to Romantic Love Stories Homepage
Romantic Fiction
/
Read it for free online!


Be among the first to know
when I post new chapters, to new books!
Click Here

Keep up-to-date
on all the announcements and website news!
Subscribe today!
My policy is to follow the Golden Rule (Matthew 7:12); I hate spam too, and will never sell or give away your email address.
Chapter Seven

Still Waters
"He maketh me to lie down in green pastures: He leadeth me beside the still waters."
~ Psalm 23:2 ~

t two o'clock, Hannah pulled up to her parents' driveway. She looked in the back seat. Daniel had slept for the entire car trip. After saying another prayer, Hannah quietly opened the car door. Since Daniel was asleep, she decided it would be best if she prepared her parents before waking him up. The white, two-story farmhouse sat serenely atop a small hill, as if it had climbed up there, just to be nearer to the sky. Around the farmhouse, Mrs. Anderson had planted large flower beds, splashing the green hill with vibrant colors of the rainbow. Hannah breathed in the pure air, and took in the beauty of the surrounding green pastures. In the distance, she saw the old cattle fence, now broken down and unused, but looking very picturesque, nonetheless. Every weekend, Hannah would drive here to be with her parents.

Hannah realized that she was stalling, so she gathered up her courage, and went inside. Mrs. Anderson looked up from her easel when Hannah entered the living room.

"Sweetie! You're a little early this week, aren't you?" she asked, quickly glancing at the calendar to confirm the day of the week, lest she was mistaken.

"Where's Dad? I need to talk to you both," she asked, kissing her mother on the cheek. Mrs. Anderson looked at her daughter seriously.

"Is anything wrong, Dear?"

"No, Mom. I'm fine. It's just..." Hannah paused, unsure what to say. "I'll go get Dad," she broke off, running to the back of the house. Mr. Anderson was in his small workshop, as Hannah guessed, working on a rocking chair for his wife. He greeted his daughter with pleasant surprise, also repeating the same questions Mrs. Anderson had asked. "Dad, could you come into the house? I need to talk to you and Mom together." Sensing the urgency in her voice, Mr. Anderson followed Hannah back to the house.

"Well, Mother, it looks like Hannah Elizabeth is about to break some bad news," he said, sitting down on the sofa beside his wife.

"I don't think it's very bad news, Father," Mrs. Anderson replied, patting her husband's knee. Hannah stood in front of the couch, facing her parents.

"First of all," she began, careful of how she chose her words, "I am all right. I don't want to alarm you two by the story I'm going to tell. God has been with me every step of the way. When I moved to the city five months ago..." and from there, she told her parents Daniel's story. For now, she left out Mr. Hanley. They remained silent until she finally sat down. Mr. Anderson was the first to break the silence.

"You say he's outside, asleep in the back of your car?" he asked, half unbelievingly. Hannah nodded.

"He slept all the way here. I'd like to put him in the guest room downstairs, until he's well. Then, maybe I can find him a job."

"Is that all you know about him, Beth? That he's been on the streets for an unknown period of time?" Mr. Anderson got up from his seat on the sofa. "How did you know he wasn't going to hurt you? I'm sorry, but that was a foolhardy thing to do." He placed his hands on his hips and shook his head.

"I know how all this sounds," said Hannah. "If I were you, I'd say the same thing. In fact, I'd probably lock my daughter in her room until she had better sense. But, if you were in my place, and had seen what I saw, I cannot help thinking you wouldn't have done something similar to what I did. Daniel isn't dangerous. He is a kind person, who's lived in a cruel world."
continued on next page...