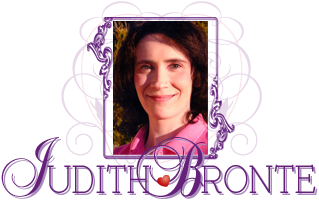 Back to Romantic Love Stories Homepage
Romantic Fiction
/
Read it for free online!

...continued from previous page

Be among the first to know
when I post new chapters, to new books!
Click Here

Keep up-to-date
on all the announcements and website news!
Subscribe today!
My policy is to follow the Golden Rule (Matthew 7:12); I hate spam too, and will never sell or give away your email address.
"You shouldn't be walking around, Daniel," scolded Hannah, taking no notice of whether he read her lips or not. "Come on, we need to get you to the house." Daniel slowly made his way to the front door of the farmhouse, pushing aside Hannah's offer of assistance. He was determined to make it on his own power. Mr. Anderson welcomed him on the porch.
"Hello, Daniel," Mr. Anderson greeted, holding out his hand. To Hannah's surprise, Daniel accepted her father's hand, shaking it politely. "You are welcome here," Mr. Anderson added, showing him inside the living room. Mrs. Anderson appeared from the kitchen and smiled warmly. The safe atmosphere of the house was in stark contrast to the violent streets he had been so accustomed to. For the first time, Hannah saw Daniel smile. Hannah also observed that when her parents spoke to him, he looked directly at them, not averting his eyes like he so frequently did with her. She was happy he was treating her parents so nicely, but Daniel's double standard annoyed her.
Hannah went to the medicine cabinet in the bathroom and retrieved more bandages. When she returned, Daniel was seated on the couch, while her parents sat in their armchairs facing him. Hannah sat down beside Daniel and unfolded some bandages.
"That little walk he took, opened the wound again," Hannah said, directing her comment to her parents. They watched as Hannah lifted the edge of Daniel's shirt to apply more gauze. He immediately stood up, refusing her help. "Fine," said Hannah, throwing down the gauze, "bleed to death. See if I care." Upon witnessing this, Mrs. Anderson got up from her armchair and picked up the gauze from Hannah's lap. She lifted Daniel's shirt and applied it over his preexisting bandage. Daniel did not protest, but patiently waited until Mrs. Anderson had finished.
"Did you two eat lunch?" she asked, looking directly at Hannah for a reply, her expression revealing displeasure. Ashamed of her words, Hannah looked down and shook her head. Mrs. Anderson returned to the kitchen to fix them lunch.
"Don't you think you owe Daniel an apology, Beth?" asked Mr. Anderson, solemnly.
"He doesn't read my lips when I speak, anyway." As she said this, Hannah looked in Daniel's direction. He had silently been following the conversation, but now that Hannah was looking directly at him, he quickly turned his head. "See what I mean, Dad?"
"Whether Daniel listens to you or not, is his choice. Treat him the way Jesus would do, and set a good example, Beth," admonished Mr. Anderson. Hannah looked at Daniel.
"I apologize," she said. The apology went unheard, for his head was still turned. Hannah sighed.
"Patience, Beth," smiled Mr. Anderson. Hannah smiled in return, and went to the kitchen to help her mother. Mrs. Anderson looked up as her daughter walked into the kitchen.
"I apologized, Mom," said Hannah penitently.
"Be gentle with him, Hannah," warned her mother. "I believe Daniel can be hurt more easily than you think."

"The servant of the Lord must not strive; but be gentle unto all men, apt to teach, patient... if God peradventure will give them repentance to the acknowledging of the truth."
~ 2 Timothy 2:24-25 ~
end of chapter