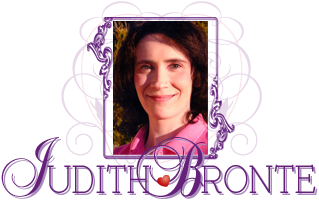 Back to Romantic Love Stories Homepage
Romantic Fiction
/
Read it for free online!

...continued from previous page

Be among the first to know
when I post new chapters, to new books!
Click Here

Keep up-to-date
on all the announcements and website news!
Subscribe today!
My policy is to follow the Golden Rule (Matthew 7:12); I hate spam too, and will never sell or give away your email address.
As everyone watched, Abby stood at the ready. These people were about to find out what everyone in Three Mile Bay already knew. Swish, swish, Abby's fly line began the false backcasts, carefully letting out line with each motion to reach the first target. When she had figured the right distance, Abby sent the bass bug flying. It was a direct hit! "Score," said the judge. Oldtimers watched with admiration as she took each successive target with the poise and confidence of someone who had tight control of her fly line, despite a light breeze coming in from the trees. Abby's accuracy was impressive, and her consistency was startling. But there were two more elements that made Abby's presentation of the fly even more of a wonder. Her loops were tight and graceful, and her rhythm was impeccable. She was the very picture of what all fly anglers strive for. In short, Abby was what Terry liked to call, "poetry in motion." She was truly a pleasure to watch.
Abby paid no attention to the spectators. She had improved her concentration from the previous events, and now felt perfectly at ease with the targets. As she completed the last one, Abby turned to look at Dennis. She hadn't missed a single colored ring. The crowd erupted into loud applause as the judge announced Abby's third consecutive perfect score for the day! Everyone stepped forward to congratulate her and Dennis. Terry hooted and hollered with the rest of them, not a bit surprised at what Abby had just done.
Afterward, all the winners from each event lined up to collect their prizes. When the Tournament Captain came to Abby, he smiled broadly.
"How long have you been fly fishing, Mrs. Murphy?" he wondered.
"Ever since I was old enough to hold a fly rod," she replied. "Uncle Terry tells everyone that I could cast before I could walk, but I suspect he was just teasing."
"After what I just saw," smiled the man, "it wouldn't surprise me if it were true!" As everyone applauded the victors, he placed three gold medals around Abby's neck-- one for each of the three fly accuracy events-- and then shook her hand.
When it was all over, Abby took the medals off and gave them to Terry, who examined them closely and announced that he would have them framed so she could display them on her wall.
Dennis received a lot of attention for his part in training Abby, but he was slow to take all the credit.
"She's as close to a natural as I've ever seen," he told them.
Abby took the victory in stride. She was now a certified fly casting instructor, and that was what mattered the most to her. That day, Abby heard some very flattering things, but she didn't take any of it to heart. When someone called her courageous, Abby wanted to laugh... but she didn't. She had seen courage that day, and it hadn't taken place at any casting platform. Jake had faced his worst fears, reliving them as if it had happened yesterday-- without giving into the terror that so eagerly awaited him. No judge with a clipboard could score that kind of courage.
During this, Abby remembered a passage from the Bible: "I am the LORD: that is My name: and My glory will I not give to another, neither My praise to graven images." (Isaiah 42:8) Whenever tempted with a prideful heart at her accomplishments, Abby remembered those words, for she knew that EVERY good gift came from
Him
. He had formed her and given her the talent that everyone was now admiring. All this really belonged to Him.
As the three piled into the jeep, Dennis was still recounting to Terry the last few targets and how he almost thought she wouldn't make the perfect score. Then he repeated the compliments Abby had received and the attention she was getting.
"You really made them sit up and take notice of you, Abby!" he exclaimed.
Dennis wasn't ready to be dropped off at the boarding house, but continued on with Terry and Abby to the Johanneses' home. The sun was just beginning to dip below the horizon as the jeep returned to its destination in Three Mile Bay. Terry and Dennis jumped out and ran into her parents' home, while Abby collected her fishing gear and went into the little yellow house.
Finding no one there, Abby walked to her room and set her things down on the floor. She checked her saltwater aquarium and fed the fish, glad for a little peace and quiet. After spending the day shoulder to shoulder in crowds, Abby was pleased to return to the tranquility of her room.
"Congratulations," said a voice.
Abby turned to find Jake standing in her bedroom doorway, as was his custom.
"I'm just relieved to be back home," she smiled wearily. "Are you all right? Have you had anymore trouble?"
"No, I'm fine," he replied. "Everyone's waiting for you at your parents' house. Your fishing buddies from church are there as well. We're all very proud of you, Abby."
She looked at him with those clear pools of blue that always made the young man weak at the knees. The bedroom pervaded with a warm feeling that made Abby strangely happy. She couldn't explain what it was, for after all, she didn't love Jake. And yet, there was something in that room that she couldn't put into words. Assuming that she was still feeling the highs of victory, Abby walked with Jake across the way to her parents' house, where her family and friends were ready to celebrate what God had done that day.

"In all these things we are more than conquerors through Him [Jesus] that loved us."
~ Romans 8:37 ~

For "every good gift and every perfect gift is from above, and cometh down from the Father of Lights, with Whom is no variableness, neither shadow of turning."
~ James 1:17 ~
end of chapter