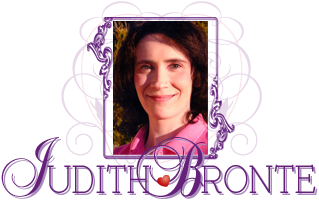 Back to Romantic Love Stories Homepage
Romantic Fiction
/
Read it for free online!

...continued from previous page

Be among the first to know
when I post new chapters, to new books!
Click Here

Keep up-to-date
on all the announcements and website news!
Subscribe today!
My policy is to follow the Golden Rule (Matthew 7:12); I hate spam too, and will never sell or give away your email address.
"I don't understand," said Abby. "That's a good thing, isn't it?"
"I suppose so," sighed Jake, turning from the window to look at her. "You don't know how blessed you are, Abby," he smiled sadly. "You don't know the way things work out there, or else you'd understand."
"What's that supposed to mean?!" she exclaimed indignantly.
"Nothing, I guess," answered Jake, putting out his cigarette. "I've got to go start dinner."
"Wait a minute!" she cried. "What
else
did Dick want?"
"That was it," replied the ex-convict, closing the front door behind him as he left.
Puzzled, Abby put on her shoes and joined the others at her parents' house while Jake worked in the kitchen.
"Thank God, we were concerned for nothing," smiled John, as everyone settled in for another late summer evening on Three Mile Bay.
Unable to make anything more of it than she had been told, Abby ate dinner with her family and spent the rest of the evening on the beach, fly fishing. Late that night, however, at about midnight, Abby was awakened by the sound of soft footsteps at the foot of her bed. She opened her eyes, just in time to see Jake leaving her room. Still half asleep, Abby looked about and suddenly noticed that her old teddy bear, Daisy, was no longer there. Too sleepy to reason out why Jake needed her teddy bear again, Abby fell back to sleep.
The teddy incident, though small, seemed to underscore Jake's prevailing mood for the following week. Two days after Warden Doyle's visit, there was an article in the local paper that seemed to have everyone in Three Mile Bay talking. In it, the governor of the state accused the warden of the Watertown State Penitentiary of mismanagement. That warden was Richard Doyle. In the same article, Dick accused the governor of turning a blind eye to the underfunded, understaffed penitentiary, claiming that prisoner abuse was more prevalent than anyone wanted to admit. The ramifications of this political turbulence wasn't felt until days later.
Abby had just finished with a student at the tackle shop, and was getting some new line for her fly rod, when the small television on Mr. Winkler's desk interrupted the program with a breaking news story. Dennis and Mr. Winkler hurriedly called Abby over to the set.
"Something's happened at the Watertown State Penitentiary!" exclaimed Dennis.
"Prison officials have just confirmed," announced the reporter, "that at nine fifteen this morning, an inmate attacked two other prisoners, killing both of them, in what is being described as a 'horrific scene.' This comes days after Governor Smith accused the prison's warden, Richard Doyle, of 'gross mismanagement.' In a statement released only minutes ago, Governor Smith extended his condolences to the families of the slain inmates, and promised a full investigation."
"This means trouble for someone," predicted Mr. Winkler with a heavy sigh.
"Could this effect Jake?" wondered Dennis, looking to Abby for an answer.
"I don't see how it could," she replied, returning to her work with a somber face.
At lunch break that day, Abby went home instead of grabbing a bite to eat at the restaurant, and found Terry and Jake at the kitchen table, eating lunch at her parents' house.
"Abby!" cried Terry in surprise. "What are you doing here?"
continued on next page...