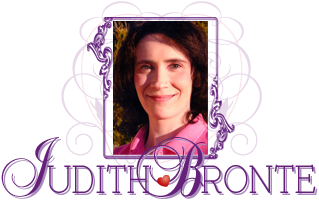 Back to Romantic Love Stories Homepage
Romantic Fiction
/
Read it for free online!

...continued from previous page

Be among the first to know
when I post new chapters, to new books!
Click Here

Keep up-to-date
on all the announcements and website news!
Subscribe today!
My policy is to follow the Golden Rule (Matthew 7:12); I hate spam too, and will never sell or give away your email address.
"Are you on our side, now?" she wondered.
"Now, Abigail," replied Dr. Jacoby, "this isn't about sides. I'm satisfied that no one has unduly pressured Jake into his decision. However, that doesn't mean I'm completely comfortable with it. But, this isn't my choice to make-- it's Jake's, and to an extent, yours. You both will have to live with the consequences resulting from the decisions you make, just like the rest of us do."
"Do you believe I'm doing the right thing?" asked Jake.
"What I believe," paused Dr. Jacoby, "is that you're trying to do the best you can to help others. I admire that, and won't try to talk you out of it. On the other hand, I don't want to encourage you, either. This must, and should be,
entirely
your choice."
"It is," Jake assured him.
"Well," smiled the doctor, "now that I'm this far, how about inviting me inside your home for a few minutes? I don't think I'm ready to jump back into the debate going on in your parents' living room, just yet."
The little yellow house was more than a building to Abby and Jake, it was a home. This was
Jake's
home, and Dr. Jacoby saw how at ease the young man was in these surroundings. He was relaxed, calm, and even smiling-- everything the ex-convict hadn't been, upon his first arrival to their community.
"Where will you put the baby crib?" asked Dr. Jacoby, as they sat in the living room and sipped hot coffee.
"I don't know," hesitated Abby, "I hadn't given it much thought yet. I suppose we'll put it in my room."
"Did you ever have any children, Dr. Jacoby?" asked Jake.
"My wife passed away four years after we were married," replied the elderly man with a sad smile. "We never had any kids."
"You never remarried?" wondered Abby.
"She was my match," replied Dr. Jacoby, fondly. "After her, I never wanted anyone else. Maybe we should get back to the party now," he sighed. "Hopefully, things have settled down a little."
The three returned and found everyone in much calmer spirits than before. Nevertheless, the overall atmosphere was somber. Everyone from John and Izumi, to Dennis and Mr. Winkler, had an idea of the risk Jake was taking. No one knew it better, however, than Jake, himself.
As the party began to disband, Sheriff Peterson shook Jake's hand and looked him squarely in the eye.
"God help you, young man," was all he could say.
After the last car had pulled away, Abby looked at the new baby crib filled with all the gifts.
"Abby," called Izumi from down the hall, "bring me the diaper bag I gave you. I want to show you what's in it."
"Go on," coaxed Jake. "You don't have to clean the room-- I'll do it. Go spend some time with your Mom."
The next few hours, Abby and Izumi looked over the gifts everyone had given. Izumi was a treasure house of motherhood knowledge that Abby was only just beginning to tap into. Suddenly, all those gems of wisdom that Abby had heard in the past, were going to come in handy. The new grandmother was glowing with excitement! Not only was she going to have triplets, but her daughter's due date was only a few months after hers!
When dinner was over, John and Terry helped AJ carry the baby gifts to the little yellow house, and stacked them in the middle of their small living room.
continued on next page...