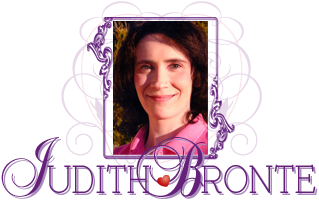 Back to Romantic Love Stories Homepage
Romantic Fiction
/
Read it for free online!

...continued from previous page

Be among the first to know
when I post new chapters, to new books!
Click Here

Keep up-to-date
on all the announcements and website news!
Subscribe today!
My policy is to follow the Golden Rule (Matthew 7:12); I hate spam too, and will never sell or give away your email address.
The boyish exuberance in his face was difficult for her to resist-- though she tried hard to. Abby was balancing on a tightrope between friendship and something she didn't even have a name for. Whatever it was, she sensed that it had the potential of forever altering the delicate relationship they now shared. If Abby wasn't very careful, she could easily picture Jake moving out of the yellow house and living elsewhere, simply because he was unable to cope with the physical intimacy that such a change in their relationship could bring. She knew he would leave, rather than cause her pain. If this scene ever came true, then Jake would be without the greatly needed help that Abby knew she was to him. Determined to never let this happen, the young woman purposed within herself to guard their friendship.
"Please?" continued Jake, his brown eyes flashing with anticipation. "I'll take care of everything, and you won't be inconvenienced in the slightest."
Seeing how much he wanted this, Abby cautiously yielded to the camp out.
"That's great!" exclaimed Jake, snapping another picture of her morning hair. "We'll have our dinner on the beach, so make sure you come straight home after work. Abby, look at the time!" he laughed. "You'd better get out of bed, or you're going to be late for work!" After one more picture, Jake left to go fix breakfast at the house across the way.
When Abby reached her parents' home, John was preparing Izumi's tray in the kitchen.
"I hear Jake talked you into a night out on the beach," he smiled at her.
"Yeah, I guess he did," replied Abby, not appreciating the tone of her father's voice. "It's no big deal, Dad, so you can stop with the smug smiles. That goes for you too, Uncle Terry."
"She's right!" exclaimed her uncle, sneaking a crisp strip of bacon from Jake's skillet. "Can't a couple spend a romantic night under the stars without the whole world getting excited?"
"Who said anything about
romance
!" exclaimed Abby, indignantly. "Really, Uncle Terry, you know better than that!"
"Careful, Terry," cautioned John, "or you might talk her out of Jake's camp out."
Abby frowned and glanced at the young man, who by now, was looking very embarrassed.
"I suppose you're right," backed off Terry, suddenly realizing how awkward he was making Jake feel. Terry didn't mind teasing Abby, because he knew that she could take it, but Jake was much more sensitive than his counterpart. "I hope you kids have a good time," he smiled, trying to lighten the situation. "Do you have any marshmallows, Jake? There's nothing better on a camp out than roasting marshmallows and wieners over an open fire."
"Have you ever gone camping, Son?" asked John, dropping a single tulip into Izumi's small vase on the tray.
"No, but I've always wanted to," replied Jake, relaxing a little now that the men had stopped teasing them.
"Well," said John, picking up the breakfast tray so he and his wife could eat together in their room, "Abby knows what to do. If you have any questions, just ask her. Make sure you two keep warm, tonight. It can get cool near the water after the sun goes down."
After breakfast, Abby stopped by her parents' room to see Izumi before heading off to work. When John took the tray back to the kitchen, Abby sat down on the bed next to her mother to talk.
"I hear you and Jake are going to spend the night on the beach," said Izumi, propping up some pillows for support.
"News travels fast," Abby observed glumly. "It's no big deal, Mom."
"I think it was sweet of Jake to think of it," smiled her mother.
"I suppose it was," shrugged Abby. "I don't know why we're doing it, though. Jake is acting like..." the young woman hesitated, "like a little boy who just found out that it's not raining, and now he can go outside and play."
continued on next page...