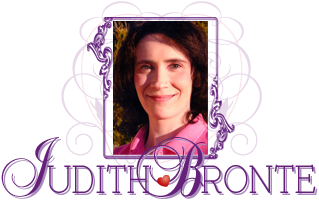 Back to Romantic Love Stories Homepage
Romantic Fiction
/
Read it for free online!

...continued from previous page

Be among the first to know
when I post new chapters, to new books!
Click Here

Keep up-to-date
on all the announcements and website news!
Subscribe today!
My policy is to follow the Golden Rule (Matthew 7:12); I hate spam too, and will never sell or give away your email address.
"My mother always used to say," recalled Mr. Winkler in his mom's Yiddish accent, "'When one must, one can.' Take my word for it, when that child is placed into your arms for the first time, no sacrifice is too small."
"That reminds me," inquired Abby, "how's your granddaughter? Is she still studying medicine?"
"Susan is well," answered Mr. Winkler. "I don't like her living by herself in that big city, though. She should get a dog-- a big one with many teeth."
"I can't imagine living in New York City," remarked Abby. "I don't know how she does it. I mean, where would you possibly go to fly fish?"
"You can, in some places in Central Park," answered the old man. "That's where Susan goes. She says a lot of other people go there, too."
"No kidding?" asked Abby in surprise.
"You can't keep the fish there, but practice is practice," shrugged the old man.
After the lunch break was over, everyone went back to work. On schedule, Mr. York arrived for his casting lesson from Abby. True to form, she soon found herself in an engrossing debate with him concerning fly tying, and which techniques resulted in the most effective flies. Truth be told, Mr. York found Abby to be well-informed for one so young, and it pleased him to hear her viewpoints, even when his happened to differ. So involved was she in this discussion, that Abby nearly missed the warning from Dennis, who did everything to get her attention but throw his watch at her.
"I'm sorry," apologized Abby, excusing herself from the dock, "but I promised to get home on time, today."
"Of course," said Mr. York, suddenly realizing how late it was. "Could I make another appointment with you for tomorrow?"
"It's your money," shrugged Abby, gathering her fly rod and making her way to the parking lot.
As Abby started her jeep, clouds drifted past the sun, casting moving shadows upon the landscape. Abby turned on the radio and struggled to enjoy the music, but enjoyment refused to come. Her mind was busy with the camp out and Jake. Jake. His very name made her hot and cold in the same breath. Quickly shaking herself back to reality, Abby tried to follow the music once more. Just as she was about to pass the supermarket, an idea flashed through her head. Thinking she had enough time yet before she would be missed, Abby pulled into the parking lot and went inside.
After finding the aisle she wanted, Abby picked up a bag of marshmallows, a box of graham crackers, and a handful of milk chocolate bars. Berating herself that she must be as crazy as Jake, Abby went to the checkout and waited in line. It was then that she suddenly noticed a man in the next checkout, staring directly back at her with piercing eyes and a devious smile. Abby nearly jumped out of her skin when she recognized Jake's Uncle Eric!
"Well, well," he shouted to her, so that everyone in the next checkout line looked at Abby and then back at the loud man, "if it ain't the pretty little Missus! I gotta get these bags to my truck, but I'll see you outside!" added Uncle Eric with an unsettling grin.
Abby wished she had never seen the man, and hurriedly tried to think of some way to avoid him in the parking lot. After she had paid for her groceries, Abby went to the large glass doors of the supermarket and peered outside, searching the parking lot for Uncle Eric. When she caught glimpse of him standing by a light post, Abby ducked to the side of the door and waited for him to leave. After several minutes, Uncle Eric checked his watch and was beginning to look very displeased. Abby bit her lip. How she wished Jake was with her!
Suddenly, someone unexpectedly tapped her on the shoulder. Startled, Abby spun around only to find her co-worker looking at her with a puzzled face.
"Dennis, you scared me!" she exclaimed.
continued on next page...