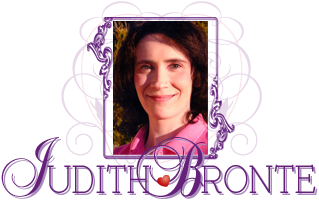 Back to Romantic Love Stories Homepage
Romantic Fiction
/
Read it for free online!

...continued from previous page

Be among the first to know
when I post new chapters, to new books!
Click Here

Keep up-to-date
on all the announcements and website news!
Subscribe today!
My policy is to follow the Golden Rule (Matthew 7:12); I hate spam too, and will never sell or give away your email address.
"What for?" she asked.
"For not letting him ruin our night," replied Jake, as Abby unlocked the front door with her set of house keys. "Hurry and change, so we can start building the campfire and eat dinner," he urged.
"Dinner!" Abby exclaimed hungrily, as she disappeared into her room. "I'm starved! For some idiotic reason, I had morning sickness and couldn't even eat lunch!"
"Really?" asked Jake in an upbeat voice.
"You don't have to sound happy about it," replied Abby, shutting her bedroom door while he remained in the hall.
"I wasn't happy that you couldn't eat," he explained through the door. "Mom gave me some of her pregnancy books, and I've been reading all about the process. Morning sickness is perfectly normal."
"I'm glad to hear it," muttered Abby, emerging from her bedroom.
"You can get morning sickness at any time of the day," he continued in a helpful voice, "not just in the morning. Sometimes, it can even last the entire pregnancy!"
"I could have done without hearing that, thank you," she smiled grimly.
"If you have any questions," volunteered Jake, "just ask. I'm on a chapter right now about pregnancy complications..."
"All right, Dr. Murphy," interrupted Abby with a laugh, "I get the idea!"
When Jake led Abby outside, she immediately set about to find a good camp site. To her utter surprise, her friend already knew the spot he wanted. In fact, he almost insisted on it. Near the far end of the beach, a good distance away from the small dock that jutted into the bay, Jake stooped down and began to gather wood for the campfire. Abby was perturbed with the location Jake had chosen, for it was the most private and secluded place on the entire beach. It was further away from the high-water mark than they needed to be, and it puzzled Abby. A nervous chill went through her entire body as she uneasily looked around. It wasn't fear of Uncle Eric that unsettled her: it was Jake.
"Do you want me to get the sleeping bags and tents from Dad's garage, now?" she volunteered, suddenly wanting to keep busy.
"No, I'll get it," said Jake. Restlessly, Abby folded her arms and sighed. "You could fish for our dinner, though," he suggested, seeing that she wanted something to do.
"You don't have to ask me twice to go fishing," Abby smiled.
As she ran back to the house to get a fly rod, Jake watched her and smiled to himself.
"That's Abby," he mused out loud. "After fishing at work all day long, you'd think she'd want to do something else when she got home!"
When Abby returned, she found a promising looking spot on the dock and gracefully cast her fly onto the surface of Three Mile Bay. While she worked to catch their dinner, Jake brought out the camping equipment and began to set it up on the beach, using John's old tattered outdoor manual to show him how. After several minutes of casting with little to show for it, Abby turned to see if Jake was making any progress on setting camp. What she saw, put a lump in her throat. Immediately, she dropped her fly rod and stomped over to where her friend was lighting the campfire.
"I see you managed to put up a tent," she commented, putting her hands on her hips.
"Yes," smiled the young man rather proudly. "It's harder than it looks!"
"Jake," pressed Abby, "where's the
other
one?"
continued on next page...