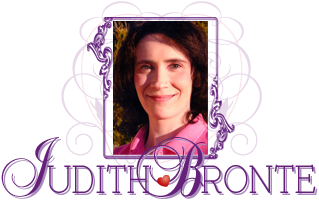 Back to Romantic Love Stories Homepage
Romantic Fiction
/
Read it for free online!

...continued from previous page

Be among the first to know
when I post new chapters, to new books!
Click Here

Keep up-to-date
on all the announcements and website news!
Subscribe today!
My policy is to follow the Golden Rule (Matthew 7:12); I hate spam too, and will never sell or give away your email address.
"Yes, on the beach with me," answered Abby. "We camped out on the beach. You can ask my parents."
"Was Jake with you ALL night?" pressed Sheriff Peterson, grieved to have to question people that he had known for a lifetime.
"No, he wasn't," admitted Abby. "But, he was in his tent, before he came to mine."
"What time was that?" asked the Sheriff.
"I... I don't know," stammered Abby, trying desperately to remember. "Neither of us had a wrist watch or clock."
Just then, Abby heard someone shouting in front of the house. Everyone ran outside to find Deputy Casey taking Jake into custody.
"Assume the position!" barked Deputy Casey, as Jake spread his hands on the hood of the sheriff's squad car.
"Cuff him and read him his rights," ordered Sheriff Peterson with a heavy heart.
"NO!" Abby gasped in horror.
"You have the right to remain silent. Anything you say can and will be used against you in a court of law..." the words sounded like a dull drone in Jake's ears. Numbly, he searched the faces surrounding him, until he found Abby's frightened blue eyes staring back at him. As the Deputy continued, Jake gazed longingly at Abby, trying to memorize every feature of her face by heart. "Do you understand these rights as I have explained them to you?" finished Deputy Casey.
"Yes," mumbled Jake, as Sheriff Peterson helped the handcuffed young man into the back of the squad car.
"Where are you taking him?" cried Abby, frantically trying to maintain eye contact with Jake as he sat motionless in the back seat of the squad car.
"Abby," replied the Sheriff plainly, "unless he's cleared of these charges, Jake's going to be sent back to the Watertown State Penitentiary." He gravely looked at Abby's terrified face. "I'm sorry, but I
must
take him into custody. What I'm about to tell you, I tell you as a friend-- not as a Sheriff. Get a lawyer," he advised her. "Jake's going to need the best one you can find."

"The LORD trieth the righteous: but the wicked and him that loveth violence His soul hateth... for the righteous LORD loveth righteousness; His countenance doth behold the upright."
~ Psalm 11:5, 7 ~

"Remember them that are in bonds, as bound with them; and them which suffer adversity, as being yourselves also in the body."
~ Hebrews 13:3 ~
end of chapter