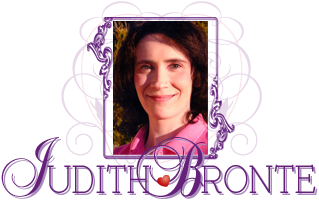 Back to Romantic Love Stories Homepage
Romantic Fiction
/
Read it for free online!

...continued from previous page

Be among the first to know
when I post new chapters, to new books!
Click Here

Keep up-to-date
on all the announcements and website news!
Subscribe today!
My policy is to follow the Golden Rule (Matthew 7:12); I hate spam too, and will never sell or give away your email address.
"Hear what?" asked Dr. Jacoby, as Dick quickly ushered him inside.
"The test results came back!" Dick half shouted with joy. "Jake doesn't have HIV! His doctor called with the results only minutes ago!"
"Is that why Jake wants to see me?" inquired the psychiatrist, as the former warden led him upstairs to the guest room.
"I wouldn't be surprised," answered Dick. "Jake," he announced, opening the bedroom door, "Dr. Jacoby is here. I'll be downstairs, if you need anything." Grinning widely, Dick closed the door and went to go celebrate the good news with his wife.
On a small love seat beside the window, sat Jake, dressed in faded blue jeans and a long sleeved flannel shirt.
"You're looking healthy," approved Dr. Jacoby, sitting down on the edge of the bed facing his patient. "This rest has been doing you good."
"I'm sorry I didn't speak to you sooner," apologized Jake, now able to speak above a whisper without risking severe pain in his chest. "I guess I just wasn't ready."
"And now that you know you don't have HIV, you are?" asked Dr. Jacoby, raising his eyebrows knowingly. They both knew what they were talking about. Abby.
Jake stared down at the carpet for a moment and sighed.
"I don't want to lose her," he explained.
"Did Abby tell you that she would leave you, if you couldn't have sex with her?" asked the doctor.
"No, she would never say that," resisted Jake.
"But, you think she will if you can't?" he persisted.
"The night I left, Abby told me that she had been waiting for me," confided Jake. "I have to at least try."
"What about you?" asked Dr. Jacoby. "Do you want this, or is this entirely for Abby's sake?"
"I want it," replied Jake, rubbing his hands together, for the splint had come off his finger, and it was still a little stiff.
Dr. Jacoby sat thoughtfully for awhile, before continuing.
"How have your flashbacks been?" he inquired.
"I've managed," shrugged Jake. "I do better when I'm with her, though."
"If you're willing to take the next step," said Dr. Jacoby, "then I'll support your decision, and will help in any way I can. We've already discussed what needs to be done, for this to work."
"Would you explain it to her?" asked Jake, half pleading with the psychiatrist. "I couldn't face her-- I'd be too embarrassed. She'd probably laugh at me," he sighed, anxiously running his hands through his loose brown hair. "Besides, she's probably pretty mad at me by now."
continued on next page...