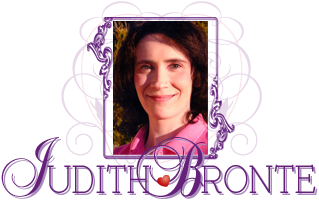 Back to Romantic Love Stories Homepage
Romantic Fiction
/
Read it for free online!

...continued from previous page

Be among the first to know
when I post new chapters, to new books!
Click Here

Keep up-to-date
on all the announcements and website news!
Subscribe today!
My policy is to follow the Golden Rule (Matthew 7:12); I hate spam too, and will never sell or give away your email address.
The minutes tick by, and the fireplace is still burning brightly, even though Jake and Abby are not there to enjoy it. If you peered through the curtains that Jake had so carefully drawn, you would see snow settling on the already white ground. By morning, there will be enough for Izumi's snowman.
Suddenly, Abby's bedroom door opens.
"Jake!" cried Abby, as her young husband ran to the bathroom across the hall, wrapped in a blanket.
Jake dropped to his knees and vomited into the open toilet. Abby could hear his gut-wrenching heaves and lingered in the hall. She drew the tie on her terry robe around her waist even tighter. Taking a deep breath, Abby ventured inside.
"Jake..." she whimpered, going in and trying to comfort him.
Jake held up his hand to stop her from coming any closer. His face was white, and he was in a great deal of pain. Jake put a hand to his temples and groaned in agony. Then he tried to throw up again.
Abby was frantic to know what to do.
"Go away!" he shouted into the air. Abby knew he wasn't speaking to her, but she shrank back, nonetheless. "Please, stop!" he cried. Jake had lost all he had to vomit, and each dry heave was making the next one even more excruciating. His body shook violently, and his handsome face twisted in pain.
Abby was numb. She didn't know how to help him. She had seen his flashbacks before, but none like this. He came in and out of delirium, shouting at people that only lived in his memory, and flailing his arms wildly to keep them away. Jake was fast reaching the limits of his endurance. He cried to God for help, and blindly reached out for Abby.
Eagerly, she clutched his hand, and kissed it, tears streaming down her face.
"Please," he said through clenched teeth, "hold me, Abby."
Since Jake was doubled over beside the toilet, she had some difficulty getting to him. But when she did, he quickly buried his face in her lap, and gripped a handful of her soft, terry robe. Abby tenderly stroked Jake's head, knowing that it was the one place where he was the least sensitive to being touched. Jake kept repeating her name, over and over and over again. "Abby... Abby... Abby..." Realizing that he was trying to bring himself back to reality, Abby did the one thing that she often did when he was in a flashback. She talked to him.
"It's all right," she whispered softly, "you're safe. There's no one here to hurt you, Sweetheart."
"Abby... Abby..." he mumbled.
"Try to open your eyes, Jake," she coaxed.
"Don't leave me," he pleaded, gripping her robe even tighter.
"I won't," she promised. "Please Jake, look at me. It will help."
Slowly, Jake sat up and stared at Abby, his brown eyes wide open. He looked down at his blanket, and saw that he had wet himself.
Abby reached out to stroke his face and comfort him, but Jake recoiled from her touch. Then he leaned over the toilet and tried to throw up. Abby could see his muscles tighten in agonizing pain, and realized that she had to find some way to stop his dry heaves before he caused himself greater harm.
Struggling to keep her wits, Abby's eyes caught sight of the shower, and an idea flashed through her mind. She quickly jumped up and turned on the water.
"Jake," said Abby, trying to take him by the arm and help him to his feet, "you need to get up."
Jake, however, was so lost in his dry heaves and pain, that he could barely hear her, and his strength was giving out fast. Not to be deterred, Abby put Jake's arm around her neck and finally managed to get him upright. When his blanket started slipping to the floor, Jake made a feeble attempt to retrieve it.
"It's all right," she assured him, "I won't look."
continued on next page...