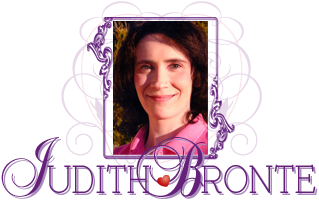 Back to Romantic Love Stories Homepage
Romantic Fiction
/
Read it for free online!

...continued from previous page

Be among the first to know
when I post new chapters, to new books!
Click Here

Keep up-to-date
on all the announcements and website news!
Subscribe today!
My policy is to follow the Golden Rule (Matthew 7:12); I hate spam too, and will never sell or give away your email address.
Then Abby realized he was referring to college. They hadn't talked about it in days, mostly because she had been too busy with her new job.
"If I take you away from your family," continued Jake, "and we move to California where that college is, what happens if I can't take care of you and the baby? Your Dad and Mom won't be there to help you, and there wouldn't be any Uncle Terry to run to; you wouldn't have any family or friends at all."
"
You
are my family and friends," Abby tried to encourage him. "I know you'll do your best. And," she reminded him, "Dennis would be there."
"Dennis!" laughed Jake, halfheartedly. He had almost forgotten that the former instructor had moved there, only weeks ago. "I guess he wouldn't have to email you, anymore," said Jake, bleakly. "He could just drop by or pick up the phone whenever he wanted something. Maybe, we shouldn't go. He takes enough of your time as it is."
"I've really been neglecting you, haven't I," sighed Abby, gently rubbing his strong hand between her small ones. "I'm so sorry, Jake."
"I was looking through the college application forms you showed me," he continued in a discouraged voice, "and on it, they ask if I've ever been convicted of a felony. This is a
Christian
college, and you said that there's more students who want to attend than they have spaces available. I can't help thinking why they'd ever accept me! They said it wouldn't automatically disqualify me, but Abby, they want me to give them an explanation for their review. What am I supposed to tell them?"
"Tell them the truth," she answered. "You killed your father in self defense."
"But I was
convicted
of second-degree murder," he argued. "It's only my word against theirs! Why should they believe me? Besides," groaned Jake, "it sounds like an excuse, and I have none. I went to my father's house, with the intent to kill him.
I
was the one who waited in the bushes,
I
was the one carrying a weapon-- not my father. If he had tried to come at me on any other day, he'd still be alive."
"But
you
might not be," Abby was quick to point out.
They continued to walk, until Jake stopped and they began to kiss. Suddenly, his face betrayed that he was in considerable pain. Quickly freeing his hands from her grasp, the ex-convict reached into his pocket and pulled out the bottle of Xantol. He popped two more pills into his mouth and waited for them to take effect.
"You've been taking a lot of those-- even more than last night," observed Abby, in a concerned voice.
"I'm all right," he shrugged carelessly.
"You aren't taking more than the prescription said to, are you?" she asked.
"What if I am?" said Jake. "It's not as though it's going to kill me. If I tried to make love without Xantol, now
that
would!"
"Stop taking any more pills," pleaded Abby, suddenly becoming frightened.
"Just when I'm getting used to being with you?" he cried. "
No way!
"
"It's too dangerous, Jake!" argued Abby. She plunged her hand into his pants pocket and retrieved the bottle. "It doesn't say what to do if you overdose," she read frantically. "Jake, maybe you should throw up!"
The glaring look on Jake's face frightened her. She wasn't sure if he was angry with her, or angry with the situation. Either way, he wasn't going to stop.
"I'm going inside," Jake muttered, tramping off in the direction of their home. Before leaving though, he had grabbed the bottle from her hand. Even from Abby's vantage, she could see him opening the container for more.
"If you take
one
more pill," she shouted after him, "then you can forget ever coming to my bed again, Jake Murphy!"
Upon hearing this, Jake suddenly stopped in his tracks and turned to face her, his brown eyes livid with anger.
"
Fine!
" he yelled, and flung the bottle directly at her feet, the brightly colored pills tumbling out and scattering about on the white snow. "I hope you're happy," he muttered bitterly. Without another word, Jake disappeared into the yellow house.
continued on next page...