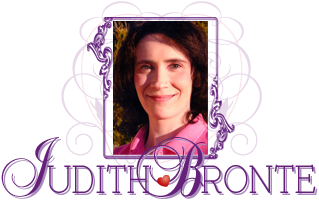 Back to Romantic Love Stories Homepage
Romantic Fiction
/
Read it for free online!

...continued from previous page

Be among the first to know
when I post new chapters, to new books!
Click Here

Keep up-to-date
on all the announcements and website news!
Subscribe today!
My policy is to follow the Golden Rule (Matthew 7:12); I hate spam too, and will never sell or give away your email address.
"I love you so much," he whispered. "Thank you, dear God, for Abby."
Contentment permeated Abby's soul.
"Thank you God, for Jake," she added to his prayer.
In the warmth of his visual embrace, the loneliness of the previous night vanished. Reassured of Jake's love, Abby knew she could brave a thousand nights by herself, though something told her she wouldn't have to.
Just then, AJ heard someone clearing their throat. It was John.
"I really hate to interrupt," he apologized, "but your mother is getting hungry."
"Izzy's not the only one," chimed in Terry, joining them in the kitchen. "When do we eat?"
Jake smiled at Abby and planted a warm kiss on her forehead. While John prepared Izumi's breakfast tray, the rest of the family happily sat down to an overcooked meal of bacon and eggs. Peace gently settled around the gathering, pervading every soul at the breakfast table, and those down the hallway in the master bedroom. Maybe it was the Christmas season, or maybe, just maybe, it was because God was blessing them, as a family.
A few days later, Abby looked up from her computer keyboard long enough to see Jake carrying her mother's family album to the sofa.
"What are you doing?" she asked, curiously.
"I'm having difficulty getting your father's expression right," he confessed, disappointedly. "The painting is coming along, but something about Dad's face just isn't right, and I
have
to get it right," he sighed heavily. "Christmas is only days away."
"Won't you let me see it?" she begged once more.
"I want it to be a surprise," insisted Jake, trying hard to resist Abby's pleading eyes. "This is supposed to be for the
whole
family. I only wish I could do more. One painting just doesn't seem enough, especially after everyone's been so kind to me."
"Are you kidding?" smiled Abby. "Dad's wanted me to do a family portrait for years, but wildlife is more my speed. There's too much you have to get right with a human figure, and it gets even harder when it's someone you're familiar with."
"If you're trying to encourage me," chuckled Jake, "then you're failing miserably. You're a better artist than I am, Abby."
"No, I'm not," she sighed confidently. "You only need time and practice. You have a lot of potential, Jake-- more than I've ever had."
"I just can't get his face right!" groaned Jake, shutting the album with a soft thud. "I don't know, Abby. Maybe I'm trying something too ambitious for my first attempt with acrylics. I should have stuck with pencil. It's what I know best." Jake wearily ran his fingers through his loose brown hair and leaned back on the couch in defeat.
Thoughtfully, Abby got up and returned with a small photo album of her own.
"May I sit next to you?" she wondered, making sure that she asked Jake for permission before surprising him again.
"Okay," he replied, shifting a little to make room for her on the sofa.
"These were taken the first year Dad and Mom were married," explained Abby, opening the album carefully. "Uncle Terry took them. Maybe, it will help you."
continued on next page...