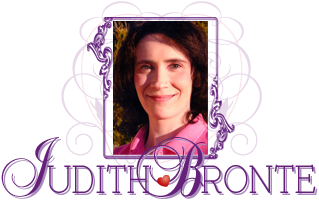 Back to Romantic Love Stories Homepage
Romantic Fiction
/
Read it for free online!

...continued from previous page

Be among the first to know
when I post new chapters, to new books!
Click Here

Keep up-to-date
on all the announcements and website news!
Subscribe today!
My policy is to follow the Golden Rule (Matthew 7:12); I hate spam too, and will never sell or give away your email address.
"The Abby I know," answered Tyler, "never sees that kind of emotion in anything but her fly fishing. It's as though she has a blind spot where matters of the heart are concerned. I don't know," he mused. "Maybe, it's because she grew up around so many men. Abby was always trying to prove herself to the rest of us. I think that's why she's so good at fly fishing. It's the one thing she does that no one else can touch."
"You're still in love with her," Jake observed sadly.
"I'm in love with a dream that someone else fulfilled," replied Tyler. "Jane completed me. As for Abby, she and I never really got that close. She only put up with me, because her family expected it of her. No," he smiled, "I never really managed to get past being fishing buddies with Abby. She never let me. Too busy keeping her guard up, to let anyone love her. I'm sorry," Tyler suddenly apologized, "I didn't mean to be so frank. To be honest, you're not what I was expecting."
"What
were
you expecting?" asked Jake.
"I don't know," answered Tyler, "but there's more to you than I first gave you credit for."
"I'll take that as a compliment," Jake smiled.
"I hope you do," said Tyler, sincerely. "Mom tells me you're going to attend college next year," he recalled, as the two men returned to the living room.
"I haven't sent in my college application yet," replied Jake, "but Abby's really making fast work of it, so it'll be ready soon."
"Abby once wanted to attend that same art college," said Tyler, "so I guess she already knows what to do. I talked her out of going there, you know."
"Yes, she told me," smiled Jake. "I hear you dropped out of college when Jane passed away," he ventured. "Any chance you might change your mind, and go back to finish?"
"You're starting to sound like my parents," smiled Tyler.
"If I'm intruding where I shouldn't," said Jake, "tell me, and I'll change the subject."
"No, it's all right," sighed Tyler. "I can't make my mom and dad understand. I don't want all my old dreams, if I can't have them with Jane. She was my life, and it's as if my parents are expecting me to just go back and pick right up where I left off. I can't. My wife is gone-- how can I?"
"When I was sent back to prison," said Jake, "I wasn't supposed to get out for another seven years. There was a chance of getting paroled again, but after what I said at the commission, I knew it wasn't likely. Even when things got bad, I held on to the hope that I would see Abby again-- even if it was only in heaven. Death lost some of its sting for me after she confessed that she loved me. I didn't want to die, but if I did, I knew that I'd see her in heaven, no matter
what
happened to me." Curious, Tyler listened intently to what his host had to say. "You know," admitted Jake, "the worst thing about dying, is the realization of who you're leaving behind. I can't speak for Jane, but when I realized that I probably wasn't going to live, the only thought I had was for Abby and the baby. Jane wouldn't have wanted you to give up on your dreams, Tyler. That's the
last
thing she would have wanted for you."
"My head knows you're right," sighed Tyler, "but my heart doesn't want to go on without her."
"What's the alternative?" asked Jake. "Suicide? Take it from me, God's plan for your life will be better than anything you could've ever planned for yourself."
"I'm never remarrying," asserted Tyler. "And I'm not waiting for you to kick off so I can take Abby, either," he grinned.
"Thanks," chuckled Jake.
continued on next page...