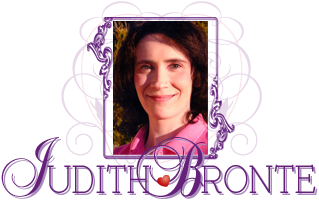 Back to Romantic Love Stories Homepage
Romantic Fiction
/
Read it for free online!


Be among the first to know
when I post new chapters, to new books!
Click Here

Keep up-to-date
on all the announcements and website news!
Subscribe today!
My policy is to follow the Golden Rule (Matthew 7:12); I hate spam too, and will never sell or give away your email address.
Chapter Twenty-seven
What Tomorrow Might Bring

"Happy is that people, that is in such a case: yea, happy is that people, whose God is the LORD."
~ Psalm 144:15 ~

anuary turned into February, and February slipped into March. The trees nestled in back of the little yellow house had shed their wardrobe of white, and now eagerly soaked in the sunshine that fell generously from the blue heavens. Large patches of snow still lingered in places on the ground, as winter struggled to hang on until the end of its reign.

About the time when Abby was sure she couldn't bear another dreary month of winter, Three Mile Bay began to thaw. Clinging to this promise of spring, Abby waited for the day when she could return to the shoreline and revisit her favorite pastime.

Jake was also looking forward to the future, but it wasn't to fly fishing. The prospect of a new baby, the possibility of attending college, the ever decreasing pain in his chest as his ribs healed, and the expectation of a lifetime of tomorrows with Abby, all made him happier than he could put into words.

How Jake loved to be with Abby! To hear her laugh, to hear her talk, to feel her soul melt into his when he held her close.

Since that intimate day on the living room sofa, Jake no longer slept by himself. He unofficially moved into Abby's crowded bedroom, sharing space with her long saltwater aquarium, the baby crib at the foot of the bed, and her fly tying table. There was little room for his belongings, but Jake didn't mind. Whenever he left his shoes on the floor beside her bed at night, Jake could feel the sting of his past grow just a little bit dimmer. God was steadily pulling him forward, and Jake was taking each step in faith.

Abby had loved this time with Jake-- going to sleep with him beside her, stirring in the middle of the night at the touch of his lips, and the joy that came when she discovered he was still with her in the morning. It was a life that she hadn't thought possible only a few months ago.

While the little yellow house was enjoying its romantic solitude, the home across the way was experiencing something else altogether different.

Everyone was adjusting to the changes in their lives that the triplets had brought. When the babies weren't being shuttled to and from the master bedroom so Izumi could nurse them, they were crying; when they weren't sleeping, they were often crying; when no one was holding them, they let the entire house hear their disapproval. Indeed, the girls spent so much of the time crying, that the men considered going to bed with plugs in their ears just so they could get a good night's sleep. Neither man had the courage to do that to poor Izumi though, for if they didn't get up to check on the girls, she would.

And Izumi was constantly worn out. She still ate a lot of food, this time, to meet the challenge of producing enough breast milk for the three babies. She had been assured that other mothers had been able to do this, so she purposed within herself to do it, as well. Izumi wanted to give her girls the best possible start in life that she could, and that meant breast milk-- not formula. But nursing so many meant that she needed a lot of rest, which was hard to do with three tiny people all clamoring at the top of their lungs for her attention at the same time. The exhausted mother had never felt so thinly spread in her entire life.

But Izumi wasn't in this alone. Even though he was an experienced father, John had changed more diapers in these first few weeks with the triplets, than he had ever done in Abby's entire childhood. One baby or another constantly needed to be changed, so that Izumi's well planned color coordinating system went completely out the window. If there was only one clean sleeper left, it went on the baby who needed it. Nervously, John kept checking their painted big toes, trying to assure himself that they could tell the girls apart if they had to.
continued on next page...