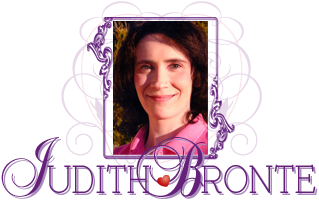 Back to Romantic Love Stories Homepage
Romantic Fiction
/
Read it for free online!

...continued from previous page

Be among the first to know
when I post new chapters, to new books!
Click Here

Keep up-to-date
on all the announcements and website news!
Subscribe today!
My policy is to follow the Golden Rule (Matthew 7:12); I hate spam too, and will never sell or give away your email address.
"I still think this wasn't a good idea," warned Abby.
"If Jake doesn't work out, you can tell everybody, 'I told you so,'" replied Izumi. "Although, I know you won't find any pleasure in saying it. Oh, my! I completely forgot to give Jake the housewarming cake I made for him."
"I'll take it over," volunteered Abby.
"Your father and I don't want you around Jake until we're more sure of his character," answered Izumi. "John can take it over to him, later."
Abby grabbed an apple from the fruit bowl on the kitchen table and returned to her easel in the living room. The rain continued to beat on the window pane, filtering Abby's natural light. Intent on carrying on with her work, she opened a tube of acrylic, her favorite painting medium, and mixed it with another color with her blending knife. As she glanced out the window, Abby caught sight of a small orange-red glow coming from inside the enclosed porch of the little yellow house. Curious, Abby set down her mixing knife and watched the small light go up and down, as if someone was smoking a cigarette.
"Sheriff Peterson doesn't smoke," muttered Abby. "That must be Jake."
After a few more puffs of smoke, Jake returned inside. Abby still hadn't gotten a good look at him. She had just returned to her painting, when John came through the door, dripping rain from his parka.
"Sweetheart," asked John, "would you please get me a towel?"
Abby got up from her stool and brought back a dry towel from the bathroom.
"Thanks," he said, taking it from her and drying off the puddle he had made on the floor. "It's really coming down outside."
Izumi entered the living room and stood beside Abby, both silently waiting to hear what, if anything, had happened.
"Well," began John, recognizing the girls' quiet plea for news, "that young man is going to have a hard time ahead of him."
"Why do you say that?" asked Izumi.
"Let me sit down first and take off my shoes," said John, going to the couch and pulling off his boots.
Abby returned to her art stool, while Izumi sat down next to her husband on the couch.
"God help those who are alone in this world," prayed John out loud. He leaned back and put an arm around his wife. "When I shook hands with Jake, I don't know if you noticed it Izumi, but I could feel his hand trembling, as if it took everything in him not to let go. And every time I looked at him squarely in the eyes, he'd turn away from me. Jake treated Henry the same way, so I guess it's nothing personal."
John paused thoughtfully before continuing.
"Jake had ONE bag-- all of his earthly possessions in one duffel bag. Henry and I went about the house, showing him where everything was at, and he could only nod, and mumble 'thank you.' At one point, Jake started shaking so much, that he had to go out on the porch and light up a cigarette. I tell you," predicted John, sadly, "if he lasts one month in Three Mile Bay, I'd be surprised."
Abby frowned, and returned to her painting. True, she wasn't exactly rooting for Jake, but she hated to hear the sounds of defeat even before the battle had begun.
"He that endureth to the end shall be saved."
~ Matthew 10:22 ~

"Wait on the LORD: be of good courage, and He shall strengthen thine heart: wait, I say, on the LORD."
~ Psalms 27:14 ~
end of chapter