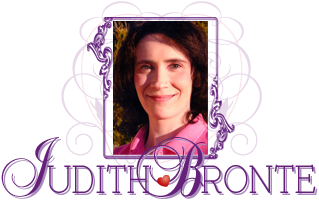 Back to Romantic Love Stories Homepage
Romantic Fiction
/
Read it for free online!

...continued from previous page

Be among the first to know
when I post new chapters, to new books!
Click Here

Keep up-to-date
on all the announcements and website news!
Subscribe today!
My policy is to follow the Golden Rule (Matthew 7:12); I hate spam too, and will never sell or give away your email address.
"You know I'd never go back on a promise," she quickly countered. The confidence in Jake's face immediately told her that he already knew this, but she could see the additional strain she was putting him under, and it slowed her resistance. Abby unfolded her arms and disappointedly shook her head. "I thought you'd have more time to prepare yourself, before meeting the rest of the advisory board."
Suddenly, a familiar urge returned to her, and Abby tried to free the door from Jake's strong hand.
"I really
do
have to use the bathroom," she explained.
Jake let go and the bathroom door swung shut.
"Are you sure you still love me?" he asked from the hallway.
Abby could hear the smile in his voice, and knew that he only wanted to hear her say it again.
"I'm sure," she said, flushing the toilet and washing her hands at the sink. When Abby opened the door, Jake immediately took her into his arms. "I'll always love you," she promised, burying her face against his shoulder.
"Abby, I know you're frightened," comforted Jake, "but I don't think anything bad will happen to me, tomorrow. Put your faith in God, and do what you know is right, for I think that's all God can ask of
anyone
."
"Be careful," Abby pleaded in a hushed voice. She let herself melt into Jake's tender embrace and felt his lips against her neck. "You have a family that loves you, Jake."
"I know," he murmured softly, "I love them, too."
For the rest of that morning, Terry relished his time with Ricky. To his great pleasure, the boy favored him with one smile after another, filling the man's heart with baby laughter and soft gurgles.
"You won't forget me in California, will you?" mused Terry, as the child cooed in response to the sound of his voice. "I'll never forget you, Ricky-- I promise, I won't."
Terry held the infant close, and wept. He had tried to be brave in front of Jake and Abby, but now that he was alone with Ricky, the grief of parting had become too much for him, and the tears finally came.
Sensing that something was wrong, Ricky began to cry. When Terry realized that he was frightening the boy, he stopped his own tears to comfort his small nephew.
"You won't tell your mommy and daddy about this, will you?" Terry softly joked. "But, oh, Ricky! I'm going to miss seeing you grow up! I know it will only be for a few years, but I blinked, and my little fishing buddy is already married and with a child of her own." Terry could feel tears threatening once again, but he willed them back for Ricky's sake. "When you and your parents come back to live in Three Mile Bay," he planned, "I'm going to teach you to fly fish. What do you think of that?" Ricky grinned and kicked his legs happily. "That's what we'll do, then," promised Terry. "When it's time to say good-bye, we'll remember that, and parting won't be so hard." Terry kissed Ricky's sweet little face, and cradled him close to his heart.
That night, Abby stayed up late in the living room, going through some of the boxes she had already packed. A large open trash bag sat nearby, and every once in a while, Abby would toss something into it.
"What's going on?" came a sleepy voice, as Jake entered the living room and found her sitting on the floor.
"I'm going through my stuff and throwing away the things I don't want," she replied, putting a stack of old fishing magazines into the bag with a sigh.
"But, you said you needed those," said Jake, beginning to realize what she was doing.
continued on next page...