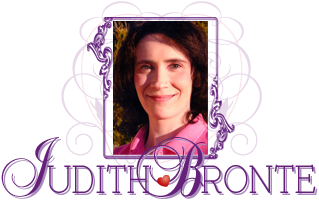 Back to Romantic Love Stories Homepage
Romantic Fiction
/
Read it for free online!


Be among the first to know
when I post new chapters, to new books!
Click Here

Keep up-to-date
on all the announcements and website news!
Subscribe today!
My policy is to follow the Golden Rule (Matthew 7:12); I hate spam too, and will never sell or give away your email address.
Chapter Four
Just a Little Gentleness

"Ye endured a great fight of afflictions."
~ Hebrews 10:32 ~

God will "make a way to escape, that ye may be able to bear it."
~ 1 Corinthians 10:13 ~

bby wasn't very surprised when they didn't see Jake at church, the day after the cookout. He stayed tucked away in the little yellow house, not even coming out to be neighborly when Abby and Terry spent the late afternoon on the waterfront, tossing a Frisbee, and fly fishing together. Abby noticed Terry glancing back at the little yellow house every once in a while, as if willing the young man to come out.

"Uncle Terry!" cried Abby, when he absentmindedly cast his fly line directly into her casting path, causing a collision.

"Sorry," muttered Terry, wading out to the snarled mess of lines in the water.

"Why don't you go up to his door and ask him to come out?" suggested Abby, knowing the source of her uncle's preoccupation.

"It's just that I think I could help him," sighed Terry, looking back once more at Jake's house.

"Then do it, and get it over with!" said Abby, wanting Terry to return his attention to fly fishing.

Hesitantly, Terry handed his fly rod to Abby, and walked over to Jake's front door. Abby remained on the shore, watching Terry and fumbling with the tangled lines. After a minute or two, Jake answered the door, opening it only a crack.

"Hi!" greeted Terry, in the most friendly voice he could. "Abby and I are enjoying a nice Sunday afternoon on the beach! I was wondering if you might like to join us?"

Since Mr. Johannes wasn't the one who had made the invitation, Jake felt no compunction to accept. So with incivility that he didn't intend, the young man promptly declined, and shut the door.

Disappointed, Terry walked back to Abby, who by now, had given up trying to untie the lines.

Unsheathing her knife, Abby cut the floating lines and reeled in the remainder.

"He said 'no,'" related Terry, taking his rod back from Abby.

"I'm not surprised," said Abby, in a voice that gave Terry the impression she was glad Jake hadn't come out to join them.

"Didn't you want him to come?" asked Terry, a little surprised.

"Oh, I don't know," shrugged Abby. "If he wants to stay inside, I think we should leave him alone."

Terry frowned.

"Come on Uncle Terry, don't look at me like that," said Abby, sitting down on the ground to change her line.

"What's wrong?" inquired Terry, taking a seat beside her on the sand, and setting his own fly rod aside.

"It's just that he's so..." Abby paused, searching for the right word, "damaged," she finished. "For instance, did you ever notice he always wears long sleeved shirts?"

"No, I hadn't," replied Terry.

"Well, he does," said Abby. "And yesterday, I found out why. I was showing him how to cast, when his sleeve went back and I saw a long jagged scar on the underside of his wrist. He quickly pulled his shirt cuff back down to hide it, but not before I got a good look at it."

"You knew he had attempted suicide in prison," reminded Terry.
continued on next page...