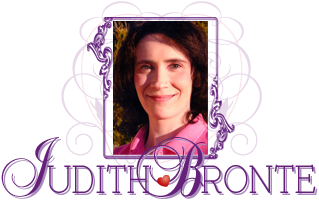 Back to Romantic Love Stories Homepage
Romantic Fiction
/
Read it for free online!

...continued from previous page

Be among the first to know
when I post new chapters, to new books!
Click Here

Keep up-to-date
on all the announcements and website news!
Subscribe today!
My policy is to follow the Golden Rule (Matthew 7:12); I hate spam too, and will never sell or give away your email address.
"He said you thought you might be able to get him a job at the marina," continued the Sheriff.
"That's what I told him," affirmed Abby.
"I hope you know how desperately Jake needs that job," informed the Sheriff.
"I think I understand," she responded.
"How much of today's incident did Jake tell you?" inquired the Sheriff.
"Only that some man approached him in the bathroom," replied Abby. "Admittedly, Jake was a little sketchy on the details."
"Even though he refuses to press charges," informed the Sheriff, "the man in the restroom has claimed that Jake approached
him
in a manner befitting a homosexual."
"I don't believe it!" exclaimed Abby, resolutely.
"The man has a long record of lewd conduct in a public place, so I'm inclined to agree with you," answered the Sheriff.
"The poor guy!" exclaimed Terry. "After what Jake went through with his father, that must have been a terrifying experience."
"Abby," resumed the Sheriff, "Nick says you were the first one in the restroom after the man left. Is that true?"
"That's what Nick told me," Abby replied soberly.
"I don't want to alarm you folks with this next question, but I must ask it. Abby, did you see any evidence that a rape might have taken place in that restroom?" asked the Sheriff. "Was all of Jake's clothing intact? Did he look to you as though he may have been assaulted?"
"Rape!" exclaimed Terry.
"Please, let her answer," prompted the Sheriff.
"Jake was puking his guts out, and he had wet his pants," answered Abby. "But, he
was
fully dressed. I made him take off his pants so I could wet them down in the sink. Don't worry Dad, he was wearing boxers."
"Why didn't you tell me this when you first got home?" demanded John.
"I didn't want to embarrass Jake!" explained Abby. "He looked humiliated enough. I don't think anyone hurt him-- scared him, yes, but not rape."
"I
had
to ask," replied the Sheriff, looking very much relieved.
"What made you think he had been assaulted?" wondered Terry, sensing a deeper reason.
"With the man's record of lewd conduct, I had to be sure Jake was safe," answered the Sheriff, getting up from his chair. "I'm sorry if I frightened you folks. Oh, before I forget-- Dick, Jake's former prison warden, wants to come down and see how his parolee is doing. Dick also expressed a wish to meet and thank everyone here for helping out Jake."
"We'll be happy to meet him," answered John.
"Thank you, I'm sure he'll appreciate that," said Sheriff Peterson, walking to the front door to leave.
After the Sheriff left, Abby did the dishes and went to bed early. The night seemed to be passing normally, until midnight, when a loud crying sound woke Abby from her sleep. Drowsily, Abby got out of bed and put on her robe. Only then did she notice that the sound was coming from outside-- and not inside the house. With a frown, Abby went to her window and opened it. Just then, a loud frantic scream came from the little yellow house!
Immediately, Abby tore down the hall, nearly slamming into Terry and John as she passed them. As she raced across the beach to Jake's house, Abby could hear more heartrending screams coming from the yellow house. By now, John and Terry were also running to the yellow house, and since their legs were longer, they reached the screened off porch before Abby. In all the excitement, John fumbled to get his copy of the house key into the doorknob.
"HURRY, Dad!" cried Abby, as more screams broke through the stillness of the night.
When Jake's front door finally swung open, John cautiously restrained his daughter from rushing inside, as she was about to do.
"Wait here," he instructed her.
continued on next page...