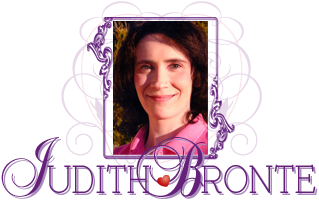 Back to Romantic Love Stories Homepage
Romantic Fiction
/
Read it for free online!

...continued from previous page

Be among the first to know
when I post new chapters, to new books!
Click Here

Keep up-to-date
on all the announcements and website news!
Subscribe today!
My policy is to follow the Golden Rule (Matthew 7:12); I hate spam too, and will never sell or give away your email address.
"It looks as though you two have something in common," grinned Terry.
"I guess so," mused Abby, setting it aside to finish her cereal.
After breakfast, Abby took the picture to her room and set it beside her mirror. It was a rough sketch, but the woman in the drawing was obviously her.
An hour later, Abby opened the garage doors behind the little yellow house, and started her jeep. As she was pulling out of the driveway, she saw Izumi getting into her own car.
"Where are you going, Mom?" called out Abby, as she pulled up to her mother's window.
"I have a doctor's appointment," replied Izumi, honking her horn at John, who was still inside, to hurry up.
"Come on, Jake!" shouted Abby, honking her horn, as well.
"I'm coming!" said John, hurrying to his wife's car.
As they pulled away, Jake appeared from the little yellow house and climbed into the passenger side of Abby's jeep.
"Ready?" she asked, putting on her sunglasses.
"I guess so," he replied. "The casserole was good."
"So was the sketch," smiled Abby, as they drove off.
The Three Mile Bay Marina consisted of the Bayfront Restaurant, the Docksider Gift Shop, the Marina Tackle Store, (where fly fishing instructors gave lessons to beginners and experts alike), the Three Mile Bay Boat Rental and Supplies Store, The Boaters' Club, (where locals hung out), and the Marina Dock, which had several slips for berthing boats while their owners enjoyed themselves ashore.
Abby parked the jeep in the parking lot and took Jake to the Manager's office, where Terrence Dean ran the entire marina from behind his desk.
"Abby!" he greeted her. "I didn't call you in."
"I know," said Abby. "I wanted you to meet Jake Murphy. I was wondering if you had a job for him."
"Could you excuse us for a moment?" asked Terrence, taking Abby off to one side. "Is that the same Jake Murphy who was fired from the Old Mill Camp Ground, yesterday?"
"Yes," answered Abby, already knowing that by the sound of his voice, he was going to say "no." "I was going to tell you, but not in front of Jake."
"I'm glad to hear that," said Terrence, seriously. "I'm surprised you brought him here, Abby! You know the marina is a family destination! I can't have a murderer running around the grounds!"
"It was self-defense," said Abby.
"Whatever," continued Terrence, "I won't allow it!"
"Isn't there
anything
he could do?" asked Abby, out of desperation.
"Get him out of here," ordered Terrence.
Abby led Jake out of the office and back to the car.
"He said 'no,' didn't he?" asked Jake, disappointedly.
Just then, Terrence stuck his head out of his office window.
"Abby!" he called to her. "Japanese translator needed at the tackle shop!"
"I'll be right there!" she shouted. "Jake, I can't drive you back right now," she explained, turning to her friend.
"I'll wait," said Jake, going over to a picnic bench and sitting down.
continued on next page...