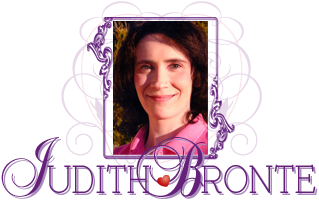 Back to Romantic Love Stories Homepage
Romantic Fiction
/
Read it for free online!

...continued from previous page

Be among the first to know
when I post new chapters, to new books!
Click Here

Keep up-to-date
on all the announcements and website news!
Subscribe today!
My policy is to follow the Golden Rule (Matthew 7:12); I hate spam too, and will never sell or give away your email address.
"He's not Tyler's replacement, if that's what you mean," smiled Abby, knowing full well that it was.
"Ha!" laughed Mr. Winkler. "You and Tyler are too dissimilar. There's a saying, 'A bird may love a fish, but where would they make their home together?'"
"I'm
not
a fish," replied Abby.
"That remains to be seen," breathed the old man, examining the finished fly under the magnifying glass. "What do you think?"
"Mayfly larvae, right?" guessed Abby, expertly looking it over.
"Very good!" approved Mr. Winkler. "This Jake-- you like him? Of course you do, otherwise you wouldn't be here. Go, bring him in. Let's have a look at this Jake of yours."
When Jake saw Abby returning, he was prepared for more bad news.
"Mr. Winkler wants to meet you," announced Abby, hopefully.
She led Jake back to the tackle shop where the elderly man eyed him cautiously.
"So this is the young man you want me to take on?" mused Mr. Winkler to Abby. "I'll try him out. But, Jake, I want you to know that it's only because of this child. She's taking a chance on you, and I don't want you to let her down. You can start tomorrow."
"Thanks, Mr. Winkler!" cried Abby, kissing the old man's cheek.
"Tell your father I said congratulations on the new baby," said Jake's new boss, as the two left the store.
It wasn't until they reached the jeep that Jake fully realized that he had been given a second chance.
"I don't know how to thank you!" he said to Abby. "I would have
died
if I had to go back to prison!"
"Don't say that," said Abby, starting up the engine. "You can do anything God wants you to."
Jake was content to remain silent on the ride home. It felt good to have someone on his side, for once.
It was Saturday, and Jake had now been working at the tackle shop for over a week. Terrence voiced his disapproval over Mr. Winkler's new helper, but he could do little more than complain, since the tackle shop was a valuable source of revenue for the marina.
Izumi's visit to the doctor had resulted in an early warning that her pregnancy would likely be a difficult one, given her medical history. It was a source of constant prayer in the Johannes family.
The warm summer sun shone down on Abby as she cast her line into the bay, and settled into a gentle casting rhythm that drove fish wild to jump at her hookless fly, for she was not hunting at the moment, but practicing. She had been casting for several minutes, when Abby became aware that someone was watching her.
"Those were some pretty fancy moves!" greeted her admirer, eagerly stepping forward. "I've never seen such a graceful presentation!"
The balding man was in his late fifties and had a belly that showed he led a mostly sedentary lifestyle. Like Abby, he was wearing sunglasses, and expressed a more than passing interest in fly fishing. As the man talked about her casting, Sheriff Peterson joined them.
"Hi, Sheriff," said Abby in surprise. "Is this a business call?"
"No," said Sheriff Peterson. "I was just dropping off Dick to see Jake. Dick, this is the young lady I was telling you about."
"It's a pleasure to meet you," said Dick, holding out his hand in friendship to Abby. "I really appreciate what you've done for Jake."
"Dick was Jake's former warden," Sheriff Peterson explained to her.
"Oh, yes," remembered Abby, shaking his hand. "Dad told me you might arrive today. I think Jake is in his house. If you want, I'll go get him for you."
continued on next page...