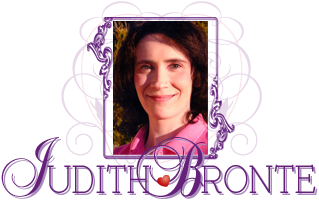 Back to Romantic Love Stories Homepage
Romantic Fiction
/
Read it for free online!

...continued from previous page

Be among the first to know
when I post new chapters, to new books!
Click Here

Keep up-to-date
on all the announcements and website news!
Subscribe today!
My policy is to follow the Golden Rule (Matthew 7:12); I hate spam too, and will never sell or give away your email address.
Now that it was nearing the noon hour, the supermarket parking lot was crowded to overflowing. As Abby parked the vehicle, Jake announced that he wasn't going inside.
"I can wait in the jeep," he insisted, pulling out a small sketchpad to keep occupied.
Abby looked up at the lowering sky. Since the hard top was on, Jake would stay dry if it started to rain again.
Inside the supermarket, Abby quickly did the shopping but wound up waiting fifteen minutes in line at the checkout. By the time she pushed her grocery cart outside, the sky was beginning to drizzle. When Jake saw her, he jumped out and helped put the grocery bags into the back of the jeep.
Just as they were climbing into the vehicle, a large splash of water hit the windshield.
"I was thinking," said Jake, on the return drive, "I could finish the seascape on your bedroom wall. You could sketch out what you wanted, and I could do the painting and detail work."
"You're not volunteering out of fear, are you?" asked Abby, cautiously.
"Please, let me try," pleaded Jake. "If I mess it up, you can paint over the work I did. I have to do
something
for you."
Abby glanced at his sincere, youthful face and groaned within herself.
"Okay," she sighed, "but don't do it because you're afraid I won't help you."
Relieved that he was going to repay her in some small way, Jake tried to breathe easier.
When they reached home, he carried in the bags of groceries for her, before once again retreating to Abby's bedroom.
"Dad," asked Abby, as John helped her and Izumi put away the groceries, "could Jake have one of your ties for church service tomorrow? I don't think he has one."
"Sure," said John, who already had more than he needed after last year's infusion of Father's Day gifts.
"Thanks," smiled his daughter, going to the master bedroom to dig through John's collection of neckties.
When she found one that would do, Abby tossed it onto Jake's lap as she passed the open bedroom door.
"It's for tomorrow," she explained.
When lunch was ready, Abby took Jake's plate to him. Sitting on the bed with his legs crossed, Jake prayed over the meal and began to eat. To his surprise, Abby pulled up the rolly chair and ate with him. While she ate, Abby sketched out her underwater mural on a drawing pad, while Jake watched over her shoulder.
"I'd like the coral to look something like this," she said, quickly sketching out a design.
"I see," said Jake. "May I make a suggestion?"
Abby handed him the sketchpad and pencil.
"What if you did it this way, instead?" he asked, skillfully outlining two coral like the ones Abby had in her aquarium.
"You pick up fast, Jake," she smiled in admiration. "Yes, that
is
better."
Jake beamed, for she had approved of his idea. To anyone else, it would be a small thing, but to Jake, who was trying so hard to please Abby, it was a sign that she was accepting him into her world. The rest of the meal, they collaborated on the sketch, until at last, a complete design was laid out.
"When you're painting, you can refer to the fish in the aquarium," said Abby, "and I'll get some source photos for you on the others. I'll have to buy the paints on Monday, and move the fly tying desk over so you'll have room to work."
After lunch, Abby worked on her computer while Jake made a few detailed sketches of certain mural scenes in the sketchbook. Every few moments, he would stare at the aquarium for inspiration, and then return to his pad.
continued on next page...